Why Instagram managed to remain unscathed amid Facebook scandals
April 27, 2018 • 4 min read
Amid all the news of Facebook's scandals, Instagram has remained relatively unscathed. In the wake of the brouhaha over Cambridge Analytica, advertisers like Mozilla declared they were pausing spend on Facebook. Elon Musk deleted his companies' Facebook Pages. #DeleteFacebook trended. Congress hauled Facebook CEO Mark Zuckerberg to hearings. But Instagram, an app with 800 million monthly active users (as of September) that pulled in $4.3 billion in ad revenue, according to eMarketer, was barely mentioned. The companies work similarly and share data — and Instagram itself ran 150 ads that were part of the Russian disinformation campaign — but Instagram is not seen as an enemy.
That is exactly what Facebook wants. Instagram has benefited from people often seeing it as separate from Facebook, while the app hasn't worn out its welcome with as many people as Facebook.
"You cut slack for people when you like them. Facebook has always been the thing you love to hate. Facebook became a household utility, and people are like, 'Yeah I don't use Facebook,' but Instagram is a place where you highly curate your life," said Ian Wishingrad, founder and creative director at agency BigEyedWish.
Consumers see the obvious differences between the apps as products, but distaste with Facebook doesn't cause the same ire toward Instagram despite the same supreme leader and back-end infrastructure. Only a "handful" of Facebook advertisers paused spending, said Facebook Chief Operating Officer Sheryl Sandberg during the company's April 25 earnings call. Facebook and Instagram are considered connected and separate depending on the company and the marketing goal.
"From operational mechanics, [Facebook and Instagram are] considered a single platform. For marketing purposes, it is considered separately in the same way you'd evaluate any channel/media tactical mix," said Jessica Richards, managing director of North America at Havas Media-owned agency Socialyse.
Facebook and Instagram share data, but the data privacy scare stemming from Cambridge Analytica did not ignite a #DeleteInstagram movement. Musk decided to delete Tesla's and SpaceX's Facebook Pages, but as he tweeted, Instagram's "probably ok imo, so long as it stays fairly independent." Indeed, Musk is an active user of  Instagram.
"There's a perception that Facebook has been burning in ashes, but that Instagram is untouchable," said Eric Schiffer, CEO of ReputationManagementConsultants.com and DigitalMarketing.com. "But I think that's the public disconnect and even Congress's disconnect. All it requires is one high-profile incident."
As researcher Jonathan Albright wrote in his analysis of Russia-linked manipulation on Instagram, the service is larger (by monthly active users) than Twitter and Snapchat combined. Yet Instagram was not the brunt of Congress' questioning this month, and advertisers did not tout decisions to pause spend on the app.
Facebook and Instagram may both be considered social networks, but the experiences are different. At the most basic level, Instagram is limited to photos and videos, while Facebook is filled with news articles and other links. On Facebook, people can easily share other's posts for others to see in the news feed, while on Instagram, the feed is still (mostly) content directly from people that users actively choose to follow. Facebook encourages reactions, while Instagram is limited to the like. Pictures may say a lot, but how we can react to them is actually quite limited, and to the user, there's something pure in simplicity.
"We like, love, hate, laugh at Facebook posts now — very specific emotions. On Instagram, we just like a picture. We don't play 'games' or take 'quizzes' on Instagram," said Janet Johnson, a social media researcher and author.
As people choose to share less on Facebook's news feed but keep posting to Instagram Stories, Zuckerberg's strategy to buy rivals before they gain too much power themselves has paid off. While he didn't manage to buy out Snap CEO Evan Spiegel, Zuckerberg has Instagram CEO Kevin Systrom to make sure his company doesn't lose teens. Facebook also bought apps MSQRD and Tbh amid their rise to popularity. Yet Instagram has kept its individual identity. Integrations in the back end for developers and advertisers keep the money flowing. But to consumers, Instagram is a brand that isn't flooded with fake news or grandparents' love reactions. And that benefits Facebook. 
"I think Facebook will eventually become the layer that powers the generational products people love," said Eric Toda, director of marketing at Gap, who previously worked at Facebook on the global marketing solutions team. "Everyone should stop comparing them to 'what's the hot app now.' They've evolved past that. I see Facebook as a holding company similar to Time Warner, Oracle or SAP. They'll be super successful, but more of a lifeblood than a shiny face themselves."
https://digiday.com/?p=285670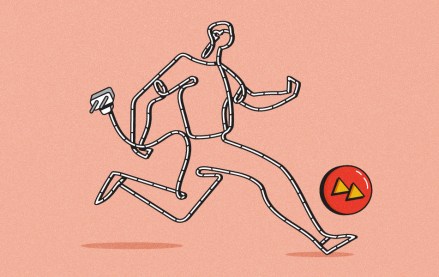 September 22, 2023 • 4 min read
Women's sports are having a moment. Brands, media companies and agencies are looking to get in on the action.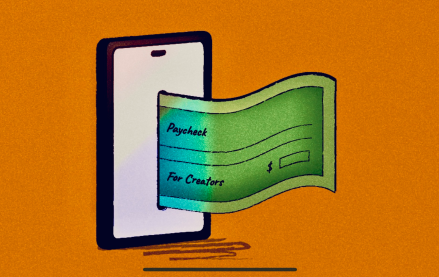 September 22, 2023 • 6 min read
The Hollywood strikes were supposed to be a game changer for many of them, but the situation hasn't quite lived up to the hype.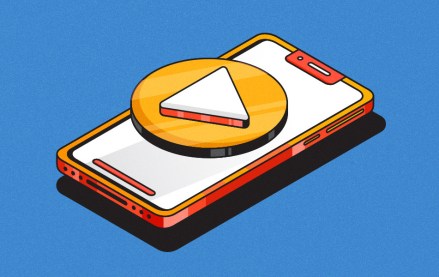 September 22, 2023 • 5 min read
Given the rise of short-form video, agencies that focus on the format, rather than specific platform expertise, will reap the rewards.