'Amateur': Advertisers size up the Russian-linked Facebook ads
May 11, 2018 • 4 min read
•
•
Want to start a movement? Buy an Instagram ad featuring Beyoncé with the text, "Stop the white privilege by participating in a PRO-Beyonce Rally! Support Queen B!"
The cost: 1,467.39 Russian rubles (about $24), along with the integrity of the 2016 U.S. presidential election.
The House Intelligence Committee published on May 10 more than 3,300 Facebook and Instagram ads linked to Kremlin-connected Internet Research Agency. The file is the largest publicly available look of Russian manipulation of Facebook since the social network admitted it sold at least $100,000 in political ads to the IRA in September 2016.
Compiled by Facebook and the House Intelligence Committee, the data includes the creative, ad targeting, ad impressions, ad clicks, ad spend and creation date. With this new information, media buyers said they were intrigued by the precision of the targeting and scale of the topics. Buyers said the ads were quite amateur, which is in part the beauty but also the curse of Facebook's giant advertising platform. 
"It's easy to see how people could've been fooled into thinking these pages were local, grassroots organizations rather than foreign actors manipulating the press. Anyone with an iPhone could've created many of these ads in a matter of minutes. Perhaps the amateur nature of the ads were a planned part of the deception," said Mark Systma, associate director of paid social at Huge.
The majority of the ads didn't celebrate or degrade a particular candidate. Rather, the ads on Facebook and Instagram focused on particular social issues that were key debates during the presidential election such as gun control, police brutality and illegal immigration.
"The content of the ads was even more divisive than I expected. A high degree of crafting has gone into making them optimized for the intended purpose of swaying the views of clusters of U.S. voters in key marginal voter groups," said social media consultant Matt Navarra.
An ad from the Facebook page Black Matters showed an image of a young black woman getting arrested and said, "The police should protect not Brutalize." The targeting varied from conservatives to people who liked Black Matters-related pages, therefore appealing to several sides of the issue. 
"They mimic groups like Black Lives Matter with Black Matters and target people who are opposed to the actual Black Lives Matter movement in order to drum up discord. Or promote false LGBTQ news in conservative areas to stoke resentment, and that gets people opposed to this news all fired up to vote or take other action," said Parker Ray, chief digital strategist for MWWPR.
While the data dump was massive, it left some questions unanswered. Systma of Huge said Facebook included the number of ad impressions served via paid advertising, which only tells part of the picture.
"You cannot see how much the true organic reach of the posts or how many fans were reached. To really gauge and analyze the impact, Facebook should release the raw data files for third-party review," Systma said.
In the wake of Russia's interference, Facebook has instituted more restrictions for advertisers. For example, Facebook is requiring every advertiser who wants to share political ads to be verified. Each of them will receive a postcard in the mail with a particular code to authenticate their pages. These advertisers also need to mark their ads as political and disclose who the ad is on behalf of. These changes will apply to issue ads, which were the majority of the Russian ads.
"There are certainly more hoops, and within that, more opportunity to follow the breadcrumbs to identify bad actors," said Kieley Taylor, GroupM's global head of social.
But these changes don't necessarily address every advertiser. One media buyer noted that the ad cost for the majority of the Russian ads was small and may not be picked up by Facebook's systems.
"Big blue-chip clients, of course, have people they can talk to, but there's a lot of growth opportunities for SMB. There are varying levels for making the most of the platform and being the eyes and ears of funding sources. There's a lot that can be done through credit card payment processing and [monitoring] microcampaign funds," the buyer said.
Facebook claims to be staffing its moderation team with 20,000 more people whose jobs will include identifying bad actors in its advertising platform. While Facebook's changes may prevent Russian advertisers from using rubles to buy ads related to Black Lives Matter, it remains to be seen what other ways foreign actors could manipulate the system. After all, many of the ways Russian trolls used the platform were simply the same ways anyone can use Facebook ads to spread their messages.
"On the one hand, it's a worrying reminder how bad actors have an incredible marketing tool at their disposal. However, it also shows why Facebook's ad platform is able to suck up all the digital ad dollars," Navarra said. "In a weird way, these ads are a great ad in itself for Facebook, but maybe one they best not brag about publicly right now."
https://digiday.com/?p=287387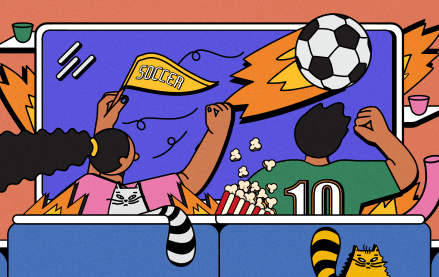 December 1, 2023 • 4 min read
Even if a game isn't make or break, sports leagues and brands want fans to be paying attention — and they're hopeful new strategies will get it.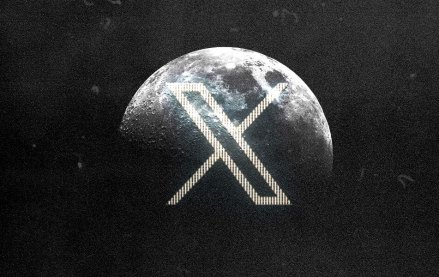 November 30, 2023 • 4 min read
In the packed DealBook conference in New York yesterday, owner Elon Musk bluntly told them to shove it.
November 30, 2023 • 2 min read
WorkTok, or CareerTok, is in full force. Combined, those hashtags on TikTok have over four billion views and it is benefiting Gen Z.