In Graphic Detail: Why people in ad tech are conflicted about what they do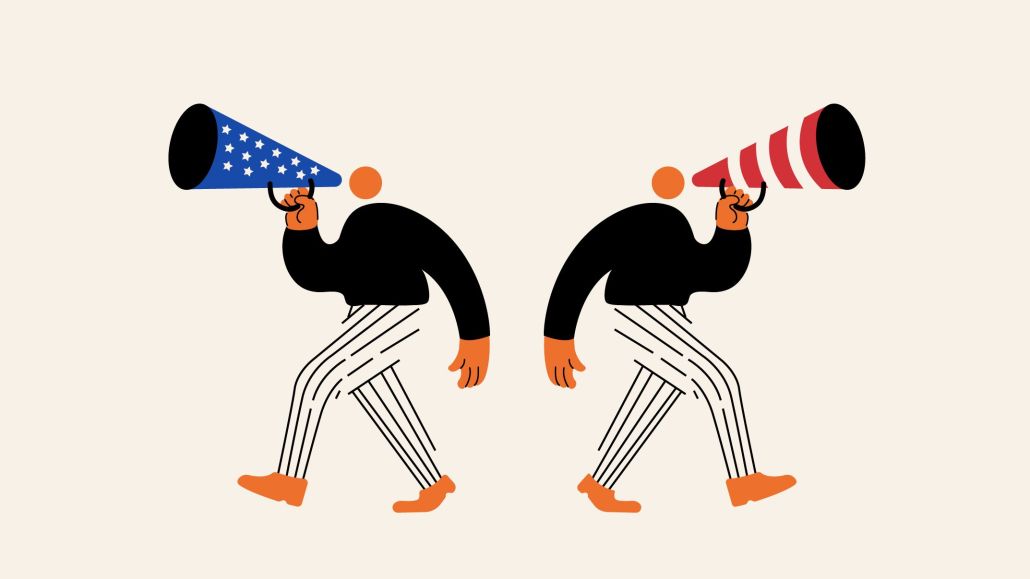 Ivy Liu
The use of software to target and track the efficacy of ad campaigns is never far from the crosshairs of public opinion with the practice, commonly labeled as 'ad tech', regularly the subject of press exposés and Netflix documentaries, etc.
Earlier this year, the use of ad tech was given the moniker of "Surveillance Advertising" in a Congressional Bill that proposes the banning of all but the broadest method of audience targeting techniques.
Attempts to effectively regulate, and enforce, ad tech seems gridlocked with few anticipating a U.S. federal privacy law any time soon with even less expecting lawmakers to ever fully catch up with technology players.
In this vacuum, the internet's largest technology platforms are stepping in and interpreting statutes resulting in global privacy policies that are upending the industry. Some argue this is a means of benefiting themselves, and that all rhetoric of protecting the public is just virtue signaling.
Meanwhile, independent players in the sector are devising workarounds with phrases such as 'anonymous identifier' and 'data clean room', among others, all de rigeur as the industry (effectively) continues to self-regulate.
Therefore, at this point, it's probably worth taking stock of what industry practitioners think of what they see and do in their day-to-day business. Step forward, serial entrepreneur and doyen of ad tech Twitter Ari Paparo (and now CEO of Marketecture) who recently quizzed his network of 21,000 on the social network.
The results of the 14-question straw poll, which had a mean average of 717 responses per query, demonstrate there are few more polarizing topics in the ad industry than ad tech with notably divided opinions on core practices from the very people who benefit from the proceeds.
See below for an excerpt of the overall results along with some hot takes on what we can read into how they apply to the industry.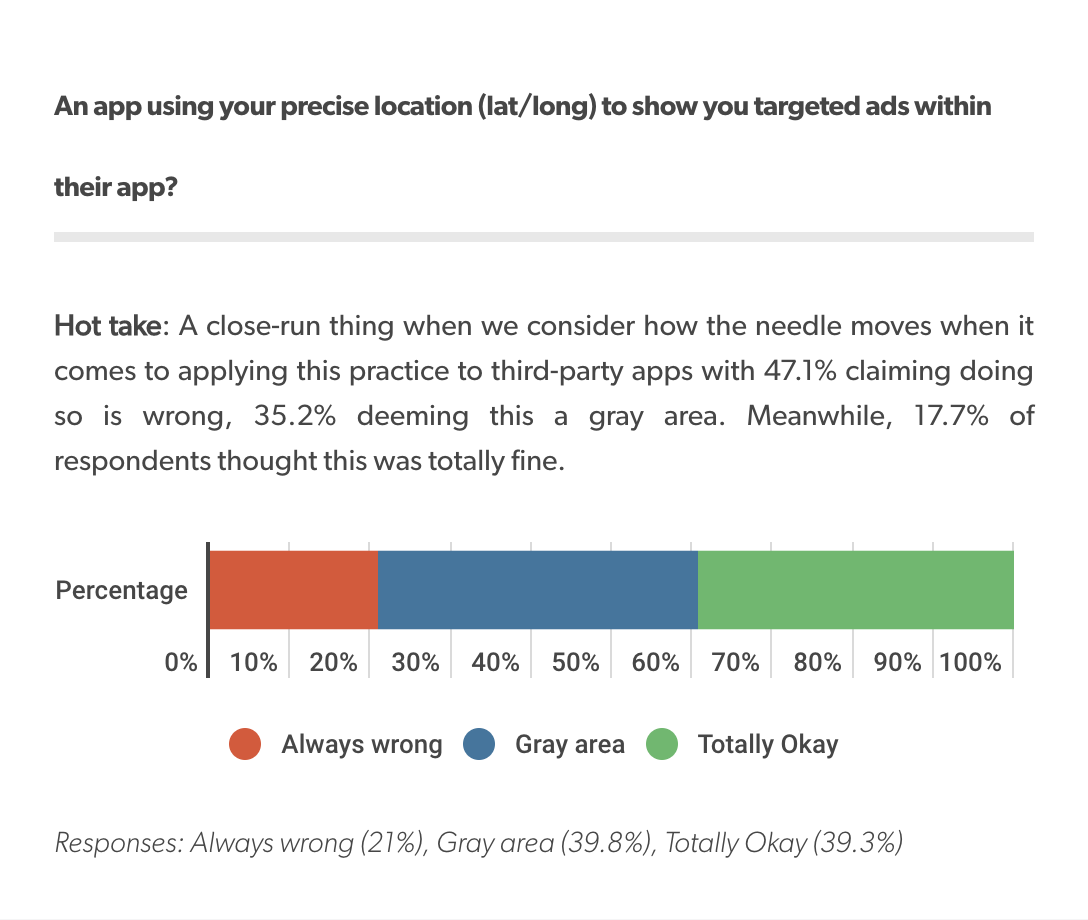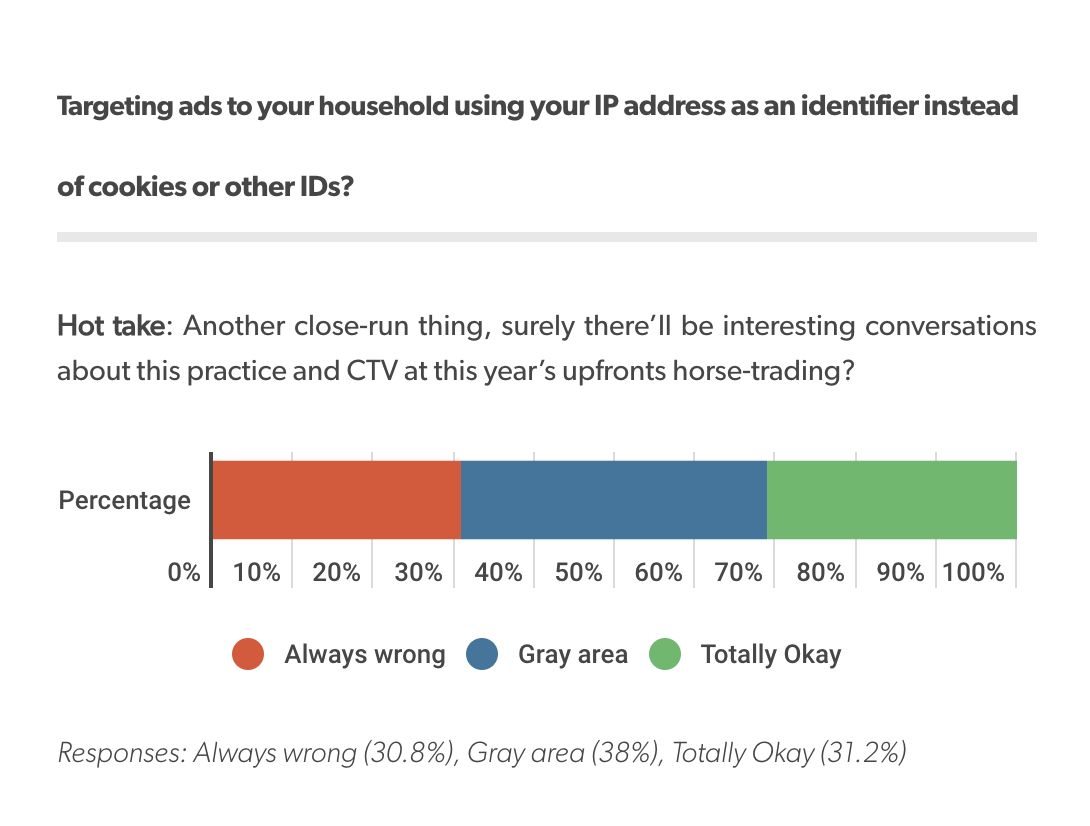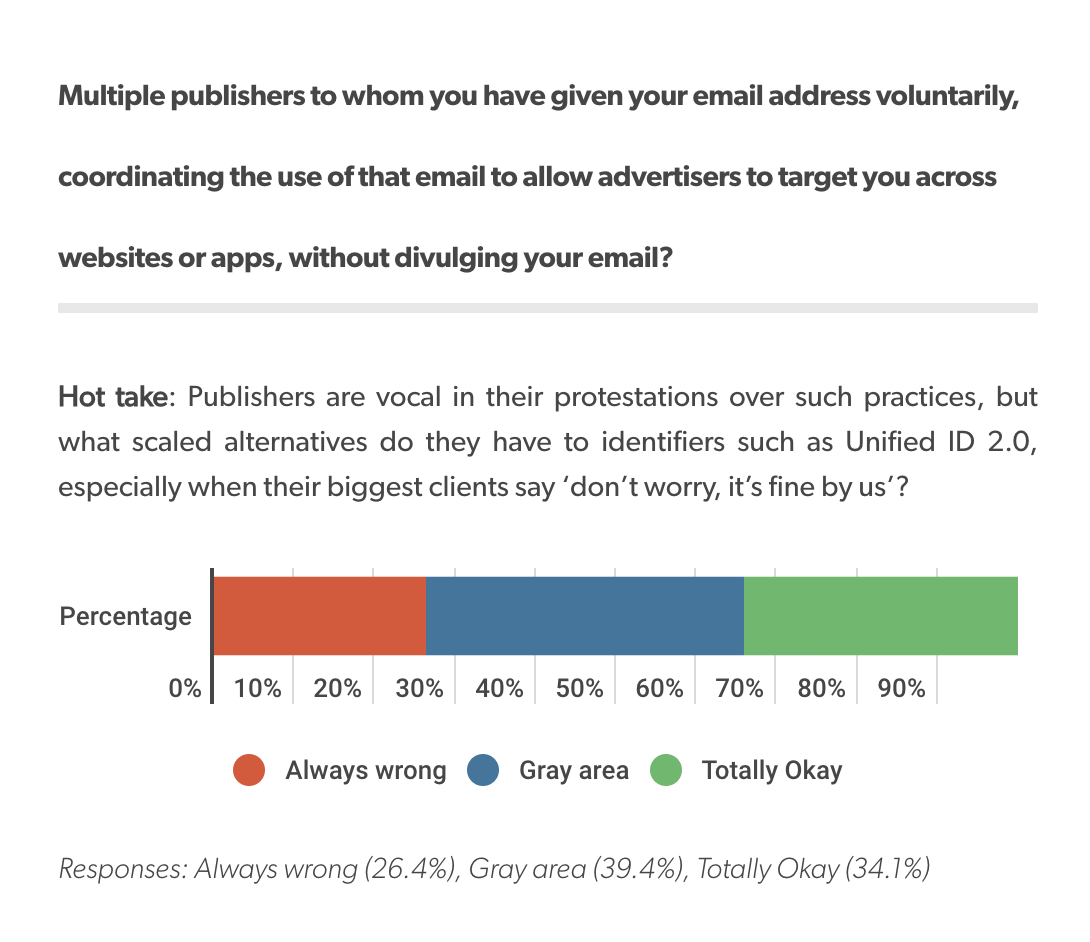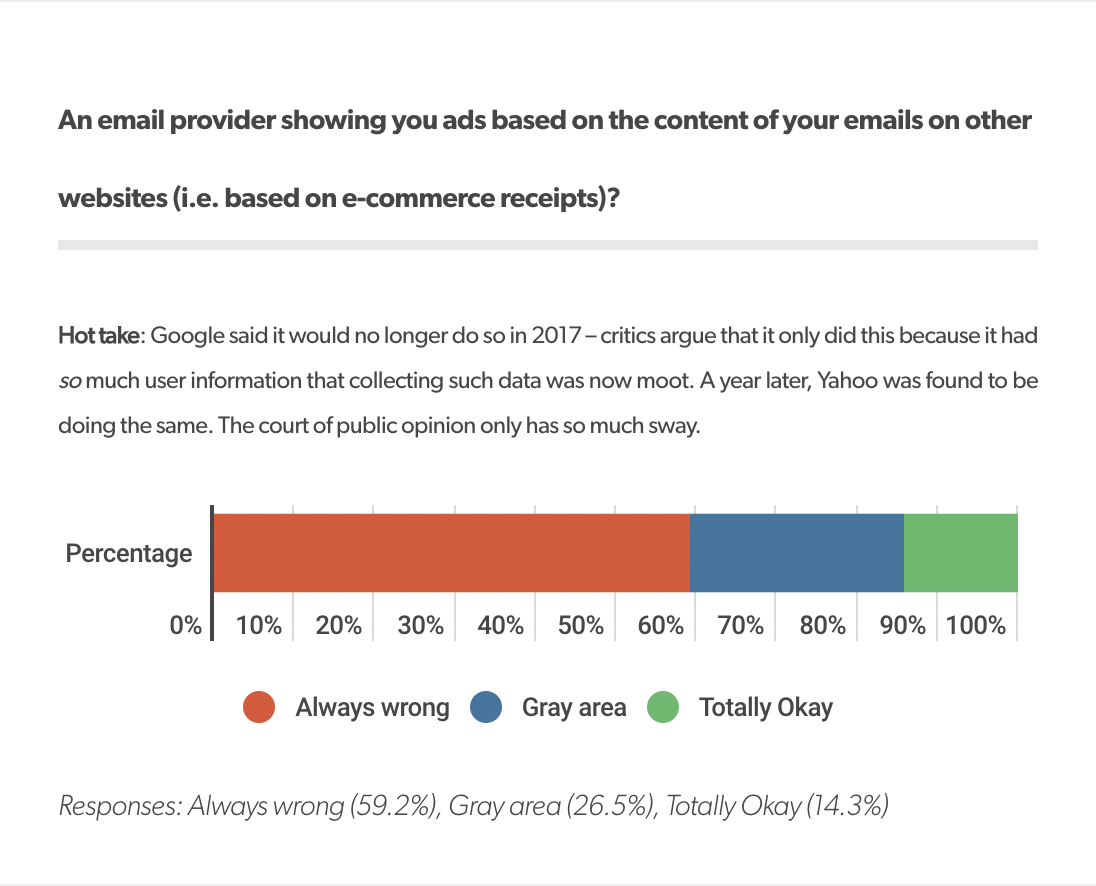 https://digiday.com/?p=444439