How Google, Meta and Snap's battle with TikTok in short-form video is playing out
July 28, 2023 • 5 min read
•
•
Ivy Liu
This article is also available
in Spanish
. Please use the toggle above the headline to switch languages. Visit
digiday.com/es
to read more content in Spanish.
Google, Meta and Snap are making notable strides in the realm of short-form video, but TikTok's widespread impact is still a substantial obstacle.
Look at what happened in the last quarter, for example. YouTube, TikTok, Meta and Snapchat all invested in the format, to capture users, grow watch time and — ultimately — ad dollars.
Even though TikTok doesn't have to reveal its quarterly earnings as a private company, its dominance is clear. In fact, it's arguable that the existence of copy cat features elsewhere in the industry, including YouTube Shorts, Instagram Reels and Snapchat Spotlight is a direct result of TikTok's success.
"TikTok didn't invent short-form video, but it did reinvent it," noted Cristina Longo, associate director, paid social at Good Apple. "We're seeing other platforms working hard to replicate what TikTok has mastered with entertaining, engaging UGC content. This copycat effect has given way to [Meta's] Reels, [YouTube] Shorts and [Snapchat's] Spotlight, but all are still trailing behind TikTok."
Digiday dug into Q2 earnings figures to see how TikTok stacks up against the other platforms' short-form offerings.
How many people watch short-form video?
It's been widely reported that TikTok currently has at least one billion monthly active users. That's one billion people actively seeking out short-form video, and choosing Gen Z's favorite platform: TikTok.
Alphabet's CEO Sudar Pichai, stated on the company's Q2 earnings call that YouTube Shorts are now watched by more than 2 billion logged-in users every month, having increased from 1.5 billion users the previous year. In other words, YouTube has managed to surpass TikTok.
Similarly, Meta's CEO Mark Zuckerberg noted that the company's Reels format exceeded 200 billion plays per day across Facebook and Instagram. Though what isn't clear is how many users account for those 200 billion views.
And trailing behind is Snapchat, with a Spotlight feature that was watched by more than 400 million MAUs, albeit increasing 51% on the year prior, according to CEO Evan Spiegel.
What about watch time?
For Snapchat, Spiegel noted that time spent on Spotlight tripled, year over year — which makes sense considering Spotlight was still a relatively new feature for the platform in Q2 2022, and at the time, it had only just begun testing monetization there. But what isn't clear, is what that actual watch time was.
While the other platforms haven't categorically stated watch times on Shorts or Reels, TikTok's recent pitch deck did highlight watch times across the apps.
According to TikTok's data, which was sourced from mobile data analytics tool Data.ai, TikTok garners the top daily watch time amount, recording 118 minutes, compared to 75 minutes on YouTube, 52 minutes on Facebook, 31 minutes on Instagram and 22 minutes on Snapchat.
Further, when considering time spent per user session, TikTok again came in top at 9:08 minutes, followed by YouTube (7:06 minutes), Facebook (4:18 minutes), Instagram (2:42 minutes) and Snapchat (1:18 minutes).
In short, TikTok has effectively captured the most time. What isn't clear on the other platforms, is how many of those minutes are specifically spent on Shorts, Reels or Spotlight.
Just how profitable is short-form video?
Short-form video is certainly the way for advertisers to meet Gen Z where they are. Gone are the days when writing a text-only post would be enough to convert to purchases. Now, everything must be visual, per the young generation's preferences.
According to Meta's CFO Susan Li, more than three quarters of the tech giant's advertisers now use Reels ads. And in the last quarter alone, Meta's short-form format exceeded a $10 billion run rate, up from $3 billion last fall. Though she did add that Meta expects time on Reels will "monetize at a lower rate than Stories and Feed for the foreseeable future since people scroll more slowly through video content." In other words, Meta is playing the long game with this format.
To be clear though, advertisers haven't had to go out of their way to incorporate Reels into their Meta strategies. It's another tick box in Meta's robust ads manager which does a bulk of the hard work for them. Then again, making advertisers' lives easier is a sure fire way to keep them "on site". And Meta doesn't claim the lion's share of industry ad spend for nothing.
And while TikTok might have garnered Gen Z's attention, brands' nervousness about how best to exist natively on the platform does mean that ad budgets are still only really tipping over from experimental dollars to a tried and tested budget. But the numbers are still pretty impressive. According to data sourced by media and information platform Business of Apps, TikTok achieved about $2.5 billion in revenue for Q1 2023. But it still explains why Insider Intelligence believes that TikTok still has a long way to go before it can even come close to competing with Meta ad revenue figures.
Per the market research company's Global Social Media Update 2023 report, TikTok's ad revenues in 2023 will be equal to just 16.3% of Facebook's and 32.7% of Instagram's.
For YouTube Shorts however, monetization is still in its early days. Alphabet's senior vice president and chief business officer Phillip Schindler stated on the call that advertisers were able to start testing Shorts ads and awareness campaigns in the last quarter. Citing one example, Amore Pacific's premium skincare brand Laneige, which completed 10-day tests, saw a 21% increase in unique users reach from Shorts and in feed.
In short, Meta is leading the way when it comes to making cash from the short-form video format. At least right now. Which isn't to say the other platforms can't, or won't be as successful. TikTok has certainly captured the Gen Z audience, but Meta has a robust ads proposition to back it up.
"While last year, brands were mostly asking for TikTok content, we've seen an increase in brands looking for a holistic short-form approach across platforms," said Tim van der Wiel, founder of social tech company Gospooky, though he didn't specify which other platforms. "This indicates that brands are not necessarily pulling money from TikTok but are expanding their investments in other platforms as well."
https://digiday.com/?p=512720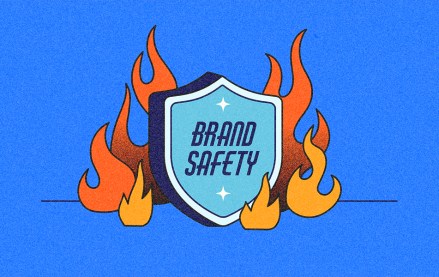 November 28, 2023 • 6 min read
"Major brands' search ads can appear on piracy, pornographic and sanctioned websites," research claims.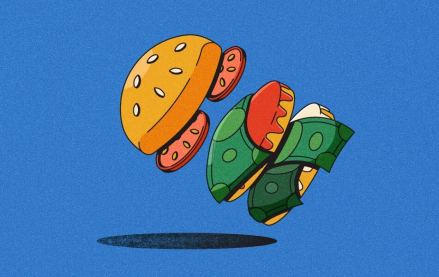 November 28, 2023 • 6 min read
As more influencers look to get into food content creation, brand opportunities are following.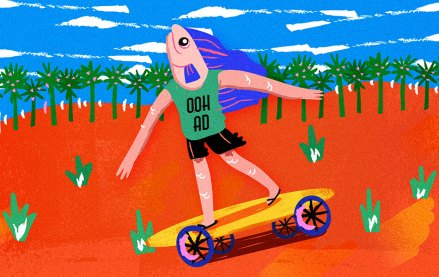 November 28, 2023 • 7 min read
As major marketers like Maybelline experiment with faux OOH, more marketers are open to the idea.