'She was the most sexually harassed person I ever met': Confessions of a former Activision Blizzard employee on the company's toxic work culture
August 2, 2021 • 4 min read
•
•
This article is part of our Confessions series, in which we trade anonymity for candor to get an unvarnished look at the people, processes and problems inside the industry. More from the series →
Rumors of rampant sexual harassment and toxic behavior at major game developers have circulated within the industry for years. Last week, the dam finally burst. A Bloomberg report about a two-year investigation by the California Department of Fair Employment and Housing into discrimination and harassment at Activision Blizzard sparked an outpouring of stories from women throughout the gaming industry detailing widespread sexual harassment, pay disparities and discrimination at game studios large and small, including Activision Blizzard, Ubisoft and Riot Games.
In this edition of our Confessions series, in which we exchange anonymity for candor, we hear from a former customer service specialist at Activision Blizzard about her difficulties navigating the company's toxic work culture — and her experiences with blatant racism, sexism and bigotry at Blizzard.
In a request for comment on the claims made in this Confessions, Activision Blizzard pointed Digiday to a statement from CEO Bobby Kotick to all employees, which had previously been released to other news organizations covering allegations of misconduct at the company.
This interview has been lightly edited and condensed for clarity.
Why did it take so long for Blizzard's harassment issues to be exposed like this?
All of us were kind of powerless. That's what it comes down to. You'd have to be pretty heinous in a work chat to get fired. And that did happen, people like that got let go. I have three friends, three women, who were relentlessly harassed by her [my manager]. From what they've told me, it took an incredible amount of reports for something to happen. They're not sure how many it was, but they speculated it had been like 40. And for all that, they still let her go quietly.
How did the culture at Activision Blizzard change after the merger between Activision, Inc. and Blizzard holding company Vivendi Games in 2008?
It was still "frat boy," but it was kind of less of that "frat boy fun." It became more predatory once things started to become more serious. I felt like men were seeking out certain reps, and they were very young. There was one specific instance of a girl who was, I think, 19. At the time, the team manager really, really pursued her, and somehow she got guilted into dating him — and she was his direct report. A few years later, when we talked about it, she basically broke down and was like, "I was guilted into everything — sex, all of it — and I'll feel shitty forever."
The culture of sexual harassment at Activision Blizzard has been widely reported. Were other forms of discrimination widespread at the company during your time there?
The trans community and gay community that was there at Blizzard, they did not feel safe, ever. One of my best friends was trans, and once she came out, that was it — her career just stopped. She had interviews upon interviews for other positions, because she is brilliant, and then it just completely stopped. She left before me, but she started way before I did.
There was racism, too. I definitely heard people being called [starkly racist slurs for Latin Americans], I heard that terminology come out of the North American floor. The Latin American team in general faced a lot of prejudice from the other representatives on the floor.
I heard the "n-word" several times — we didn't have very many Black people that worked with us, by the way. There was an interview where at the very end, the woman saw a photo of a Black family in the room, and she said "I didn't picture many Black people working at Blizzard." And one of the managers interviewing her was like, "she's perfect."
Have you heard of similar issues with the work cultures at other large developers?
I mean, what happened at Riot Games was very comparable to what was happening here, and it just got out sooner. And even then, it's not fixed — that community's still trash. All they did was pay off people. One of my friends who worked there moved across the country because she just didn't want to be in California anymore, she wanted to be away from all of it. Now, she's out of the industry completely because of what happened.
Do you believe that this latest controversy will actually lead to a paradigm shift in the industry?
I think it's too early to tell. And I'm hoping it doesn't lose steam; I'm hoping that people will be angry enough that they just start to come out publicly about their experiences. But again, that takes a toll. As far as the [sexist] developers go, it's just way too early to tell, because they're the content creators, they're the ones who bring revenue.
https://digiday.com/?p=421877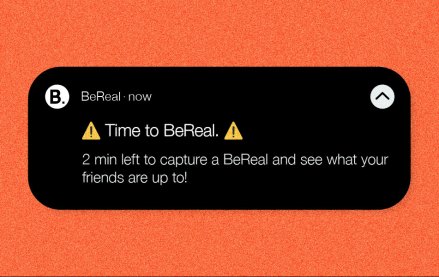 October 4, 2023 • 4 min read
•
•
BeReal launches its first global campaign, hoping to drum up buzz with users. Now, marketers are reconsidering the app.
October 4, 2023 • 7 min read
•
•
There are still those who believe that AR has a place in the marketing funnel, however big or small right now.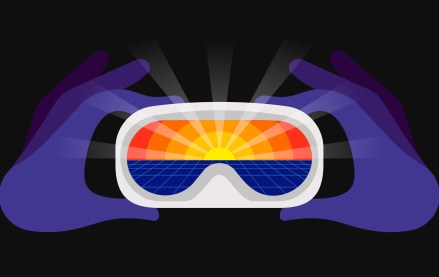 October 4, 2023 • 3 min read
•
•
With Pokémon Go revenues falling year-over-year, Niantic, its developer, is looking beyond its popular augmented reality game to generate profits.