'It is important for us to take a leadership role': How esports giant FaZe Clan is working to root out bad behavior in the gaming community
July 8, 2020 • 5 min read
•
•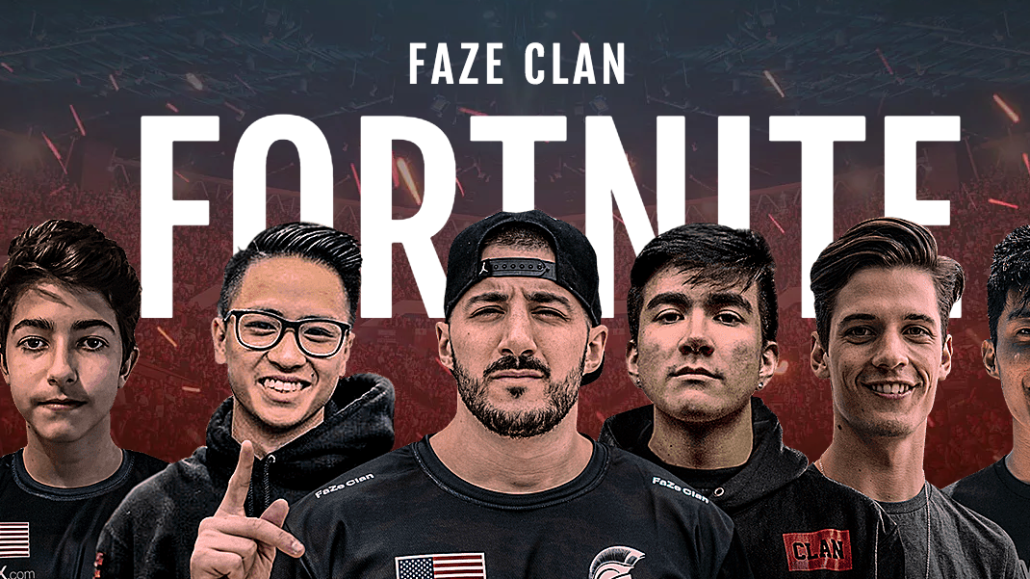 At a $240 million valuation, FaZe Clan has grown into one of the biggest esports companies in the world.

FaZe Clan comprises a group of elite players of games like Fornite, FIFA and PUBG who combined command more than 200 million social media followers, significant prize money and ample sponsorship deals. Beyond gaming, FaZe Clan also positions itself as a youth lifestyle and media company. Its other business lines include merchandise and a recently penned deal with production company Sugar23 means FaZe Clan will soon embark in making more traditional, long-form content.

Having just raised a $47 million round — part equity, part debt — in April, FaZe Clan CEO Lee Trink said the company is in the process of fundraising for its Series B as it readies further international expansion and moves to diversify its ranks. Trink also discussed how FaZe Clan is working to root out divisive language being used by the gaming community, improving the category's diversity and why marketers looking to associate with youth culture also need to accept its "edges."
This interview has been edited for clarity and length.
What does your international expansion involve?
A test market we tried in December was in Thailand where we made the decision to lead with an esports team. We recruited a PUBG Mobile team [and FIFA Online players] in Thailand and content is starting to follow. We're developing a really great social media footprint inside Thailand.

The concept is that FaZe Clan should feel as home-grown or local as possible within a global brand. You have the ability to take a brand like FaZe Clan and have it represented locally around the world so it doesn't feel like an American import.
Last year you signed your first female FaZe Clan member. Do you plan to diversify FaZe Clan's ranks further?
Without a doubt it's something we've been having not only more and more conversations [about] but some action behind bringing more females in. Frankly, it's a challenge at times. But I think as leaders in the space, we need to lead in terms of bringing in more women and bringing in more diversity.

It is important for us to take a leadership role in that.

Gaming is a little bit late to the party. Gaming has been siloed away in a corner where a lot of traditional players just left it alone and didn't see the value. If you look at a lot of the things we've done — building bridges to the traditional entertainment space and also starting to bring in significant sponsors — a couple of years ago that really didn't exist. What that meant was this was a large, bustling community but really left on its own in a corner with not a lot of sophisticated operators on the business side that were tending to it.

Now we've been able to build those bridges, we can fix that, but then the other part of it: We have to grow up. We have to be good citizens within the business community. It maybe painful at times for some people but it's a positive and necessary process to go through for us to take a rightful place alongside all these other businesses who went through it a few years ago.

Can you give specific examples?
A big thing we are leading the charge on is the … language that's been used in gaming that has been tolerated.

We have stated to our fans that we are not going to tolerate any type of divisive language. We have started to employ AI tools to help with that. We are discussing whether it will be "a one strike and you're out," or a suspension and kick someone off from being one of our subscribers and followers. We are engaging conversations with some of the other parts of the gaming community to help do the same.

We have started a diversity council within FaZe Clan that is a volunteer group that is working on actionable items in this area.

You announced a partnership with Quibi for a reality show. How's that been going?

It looks like that's not going to go to fruition. That announcement was a little premature before the deal was papered and, at the moment, it's not going forward. Might that change? Perhaps. I don't think so.

There were two parties involved in that deal. One deal was executed, the other deal wasn't and we just weren't able to come to agreement on terms with the other party.

Was it Quibi you couldn't come to an agreement with?
No.

Marketers sometimes have an uneasy relationship with influencers. What do you say to reassure them?

A lot of the power we have is social influence power because it's connected to the brand of FaZe Clan and there's IP there, there's identity there and there's something other than the ups and downs of individual talent.

We are not just a sports team. We are a sports team and a lifestyle brand that pushes culture. If you're breathing that rarified air of being able to drive culture then that's typically done — especially if you're talking about youth culture — by people who have edges. It's about authenticity. It doesn't mean unbridled, you can't use that word 'authenticity' to cover up everything. But if you want to participate in something as powerful and as compelling as FaZe Clan it's going to have some edges to it.

We work very hard to make sure there's brand safety. Even with the ups and downs of individual talent, it's always about how the company reacts more so than what happens with individual talent. If we try to sandpaper every rough edge off, we're not going to be as compelling as we are.

https://digiday.com/?p=372176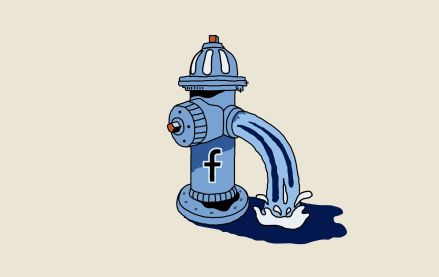 October 4, 2023 • 5 min read
•
•
Publishers are still feeling the effects of a change Facebook made in May that caused a steep decline in referral traffic. Nearly four months later, publishers aren't sure when — or if — that traffic will come back.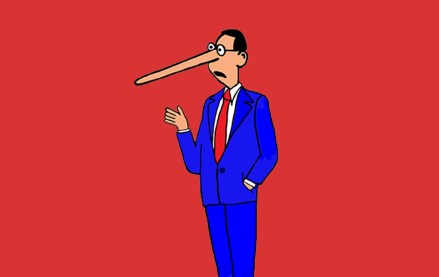 October 3, 2023 • 7 min read
•
•
A new definition for MFAs is available but the vague nature of the guidelines is leading to a lack of standards that might prevent adoption.
October 2, 2023 • 1 min read
•
•
The publishers who attended DPS were focused on the potential upsides of applying the technology to their operations while guarding against the downsides.