'They need the scale': DTC brands like Peloton and Chewy are buying more TV ads
January 22, 2019 • 5 min read
•
•
Built mostly via Instagram, Facebook and Google ads, direct-to-consumer companies are buying more TV ads as they mature.
Data from the Video Advertising Bureau, which tracked 120 DTC brands using Nielsen data, shows that the group spent over $2 billion in TV in 2018 (minus December for which data is not available yet), up from $1.1 billion two years ago. Of the 120 DTC brands, 70 are buying TV ads for the first time.
Some of the top spenders on TV include Peloton, Chewy, Smile Direct Club and mattress company Purple. These brands spent more than $100 million each on TV in 2018, and are steadily increasing their marketing spend for the medium.
"What we're seeing is an influx in DTC brands spending on TV, or adding spend to the marketing they had," said Danielle DeLauro, executive vp at the VAB. The Nielsen data includes traditional TV spots and some addressable TV spots, so it is likely that these companies have spent even more, said DeLauro. "They need the scale."
Peloton, for instance, spent $108.7 million on TV ads in 2017, and increased that to more than $141.9 million in 2018, with the past couple months fluctuating between $11 million and $12 million, according to Nielsen data. Chewy, meanwhile, spent $99.4 million on TV ads in 2017 and, in 2018, increased what it's paying to more than $123.4 million. It equals out to about the same as Peloton on a monthly basis, according to Nielsen data. Mattress company Leesa is also buying more TV, paying $63.4 million in 2017, to more than $73 million in 2018, according to Nielsen.
The decision to buy more TV comes from the natural maturation of DTC companies which feel they have outgrown the reach they have on social channels as well as a result of the rising CPMs on Facebook and Instagram, said DeLauro. DTC companies are also seeing their competitors take an interest in the channel and see results. Brands that have already bought TV ads like HelloFresh and Tophatter have previously told Digiday that they have increased web traffic and sales.
Underwear company ThirdLove first started investing in TV in 2017, starting with a budget of $286,000 for the month. Within three months, the company had spent $3 million. ThirdLove's monthly TV budget has more than quadrupled since then. The company, which has now aired three separate ad campaigns, spent more than $13.2 million on TV in 2018, according to Nielsen data.
"As advertising on Facebook and other digital channels becomes more and more expensive, offline strategy, especially TV, is more and more important," said Heidi Zak, co-founder and CEO of ThirdLove, who said the company could see TV taking up 20 percent of ThirdLove's marketing spend by the end of 2019, but would not share specific numbers. ThirdLove buys a mix of traditional TV and addressable TV ads, and measures traditional TV ads and addressable TV spots with website visits, conversions and cost-per-actions using third-party TV analytics software.
Media companies competing for TV buys for DTC brands are seeing more money flow in. According to Brian Norris, svp of audience studio sales at NBCUniversal, NBC has brought on 12 DTC companies to its "Direct to Scale" program it launched in November, which offers TV buys across all NBC programming and promises data measurement in the same vein as what DTC companies saw on social. Norris said these companies mostly fall into the CPG, fashion, wellness and financial categories, and are looking to measure TV ads for site conversions, brand perception and sales lift.
"Some brands are coming in right out of the gate and spending more than $20 million in TV," said DeLauro. "Usually they might start with $5 million and go from there, but brands are trusting other brands."
Last week, new healthcare DTC migraine-reliever Cove launched its first TV ad. Parent company Thirty Madison had seen success in TV with its other DTC brand Keeps, which makes treatments for men's hair loss. Keeps began its first TV ad campaign only a month after it first launched last year, and saw its conversion rate through TV on par with its Facebook and Instagram accounts so continued to buy more, according to Steven Gutentag, co-founder of Thirty Madison and Keeps, who would not share specific numbers. Nielsen data shows that Keeps spent $52,000 on TV in February 2018, and for the last couple of months of 2018, spent roughly $5 million. In its existence so far, Keeps has bought $22.2 million worth of TV ads, according to Nielsen.
"We see the benefits of using it early," said Gutentag, who added that 40-50 percent of Keeps' marketing spend now goes toward TV. "It's not a small investment in terms of developing the creative and media costs, but it's a channel that enables you to tell a story."
TV is still an expensive medium for DTC companies, even if they can build the creative completely in-house. Jane Crisan, president and chief operating officer at R2C Group, which works with brands like Peloton and Wayfair on TV buys, said the minimum for a national ad is between $1 million and $2 million for a six-week run which could be stretched to a quarter.
Addressable TV spots, those that are far more targeted, are even more expensive. Some DTC companies are excited about the area and are already spending there, but others are still on the fence, not sure that the extra cost is worth it.
Erectile-dysfunction DTC Roman began spending on TV in June 2018 with a $345,000 budget, and has, since then, spent more than $18.6 million on TV, according to Nielsen.
"There's a mapping problem," said Will Flaherty, vp of growth at healthcare company Roman, who said the company has been testing addressable TV ads. "Say you want to run a campaign on a connected device, the connected device doesn't always tie back to the person. That makes targeting tough. There's still a lot of old-school buying. There needs to be more nuanced targeting."
Norris said addressable TV ads are nearly twice as expensive as traditional TV spots. Still, he said that said 90 percent of the proposals NBC is working on with its new DTC clients include addressable TV, Norris said.
ThirdLove is all for it. The company buys a mix of traditional TV and addressable TV ads, and measures traditional TV ads and addressable TV spots with website visits, conversions and cost-per-actions using third-party TV analytics software. "While OTT is more expensive than linear TV, we expect conversions from those ads to be higher because of our ability to target potential customers," said Zak.
https://digiday.com/?p=319123
September 28, 2023 • 4 min read
•
•
Some content creators are using generative AI tools to spark new levels of creativity and innovation and are sharing their experiences online in how they're using these tools to streamline their workflows and boost productivity.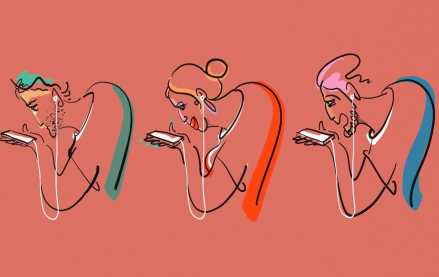 September 28, 2023 • 6 min read
•
•
In this edition of the weekly Digiday+ Research Briefing, we share focal points from Digiday's recently released reports on marketers' evolving social media tactics, including how they're using Facebook less and diving into YouTube Shorts more.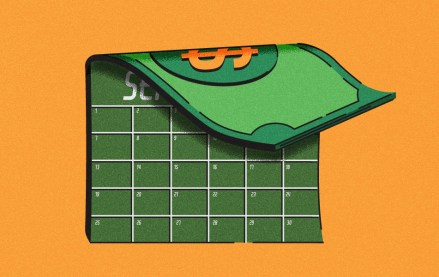 September 28, 2023 • 4 min read
•
•
In 2023, some brands' executive boardrooms are still insulated from the chill of crypto winter, for better or worse. But the rising pressure of crypto skepticism has made it more urgent than ever for companies to figure out how to use blockchain technology to support their core offerings and customer base rather than simply dropping branded NFTs and hoping for the best.