How media companies are courting direct-to-consumer brands
November 27, 2018 • 5 min read
•
•
As digitally native brands mature and start thinking of spending ad dollars on television, media companies like NBCUniversal, Hulu and Turner are ramping up their pitches to these companies.
The pitch: We offer everything from premium environments on linear TV to big buys like the Super Bowl, and we also offer real data measurement that rivals that of digital platforms.
Last week, NBCUniversal partnered with creative and media agency Giant Spoon to launch its new "Direct to Scale program," an offering that provides media strategy, consulting and real-time data measurement to DTC companies with the goal to make both linear and digital TV advertising more accessible. DTC businesses are given access to NBCUniversal's in-house creative teams, content calendars and access to data science teams, research and strategy teams.
"You can do anything from flashy, premium linear content environments to things like the Super Bowl to the Olympics, all the way down to data-driven addressable campaigns where you can combine first- and third-party data, the kinds of things these brands can be doing on digital platforms," said Tony Effik, svp of client strategy at NBCUniversal. "Many of them didn't realize they could do it with us."
"All media companies want their share of this incoming spend," said Jim Nail, principal analyst at Forrester. "The DTC category is rapidly increasing its ad spending as they hit the ceiling of their growth on digital channels and the spending of traditional companies plateaus." He added: "Besides, TV, for all the rumors of its death, is still the most powerful medium.
Hulu also wants in with DTC companies. Earlier this year, the digital streaming subscription service created an entire sales group entirely dedicated to courting DTC clients for brand opportunities in the streaming segment, according to Peter Naylor, svp of advertising sales at Hulu. That group, called the Performance Marketing Client Team, has tripled over the past year and just finished growing a few weeks ago. In 2018, Naylor said Hulu, which is capturing a majority of the $2.2 billion OTT ad market, increased its overall revenue from DTC clients by more than 70 percent.
Warner Media-owned Turner Broadcasting will be coming out with more attribution metrics created specifically for DTC companies in the new year, according to Donna Speciale, president of Turner Ad Sales.
When courting these DTC companies, a big hurdle these media companies face is proving that traditional and connected TV can be just as measurable as social campaigns.
Naylor believes Hulu has an opportunity with DTC brands because it can speak the same data-driven language as its DTC clients.
"We are a direct-to-consumer brand ourselves," said Naylor. "We know the world, and we measure the data in the same way these companies would for social campaigns."
Another is cost. "There's a misconception out there around pricing," said Effik. "These companies are comfortable about historically buying from Google and Facebook. When you look at CPMs and you make the comparison between TV, what you're finding is the CPMs they are currently paying are actually higher."
That sentiment echoes across DTC brands that have tried traditional and connected TV and have seen success from it, such as HelloFresh and Tophatter. "TV can be less expensive and more beneficial than digital," David Webb, director of growth and analytics for media strategy at HelloFresh U.S. previously told Digiday in June. HelloFresh has been using an external agency for its TV buys. "It just takes more to get an initial test off the ground, but from a CPM basis, it's comparable, if not better, in some places, especially now that people are buying for these hyper-targeted custom audiences in digital."
Another pitch these media companies are making to DTC companies is that they are able to forecast upcoming cultural trends since they drive a lot of the content people are watching on a day-to-day basis. "We have a content calendar, and we can look a year or two years ahead and know what content is going to be out there, what people will be talking about," said Effik.
These media companies just might have a natural in with DTC companies anyway. Nail said these offerings are likely to be popular among DTC companies because these media companies are willing to speak their language, unlike a lot of traditional ad agencies. Most DTC companies are also used to operating internally and simply need that media buying expertise. "There's a fundamental mismatch between traditional ad agencies and their traditional buying techniques and DTC brands," said Nail. "Overall, they are lagging on advanced TV."
Luke Weston, chief strategy officer at DTC company Function of Beauty, which sells customized shampoo and conditioner, said the company plans on buying TV ads starting in 2019, and believes an offering such as NBC's could make the transition easier.
"NBC is smoothing the way by addressing our two barriers to immediate entry: offering what seems to be a fairly end-to-end service and guaranteeing business outcomes," he said. "TV has missed out on significant revenue as those DTC companies have spent on Facebook, Google and Snapchat. This is a smart pivot by NBC, so provided they can be agile enough to test and learn and scale the spend effectively."
Then there's also what Nail calls a "herd mentality." DTC companies are watching their competitors experiment with TV ads, whether on traditional channels or through connected devices, and they believe they should be doing the same. "They go, 'Oh my gosh, they're on TV, we have to be on TV too,'" said Nail.
https://digiday.com/?p=313048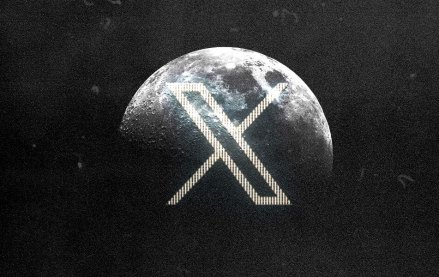 November 30, 2023 • 4 min read
In the packed DealBook conference in New York yesterday, owner Elon Musk bluntly told them to shove it.
November 30, 2023 • 2 min read
WorkTok, or CareerTok, is in full force. Combined, those hashtags on TikTok have over four billion views and it is benefiting Gen Z.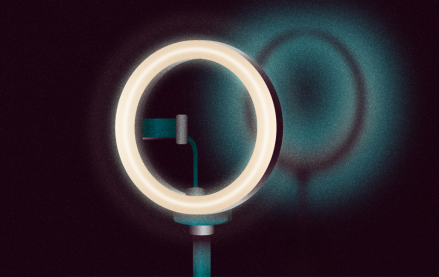 November 30, 2023 • 5 min read
In this week's Digiday+ Research Briefing, we examine how brands have been upping their TikTok investments this holiday season, how Lyft and the MSG Sphere are positioning themselves as ad opportunities beyond OOH, and how publishers are committing to building their events businesses in 2024, as seen in recent data from Digiday+ Research.