'The data strategies of these companies aren't progressive enough': 10 Confessions on the pivot to privacy
September 21, 2021 • 6 min read
•
•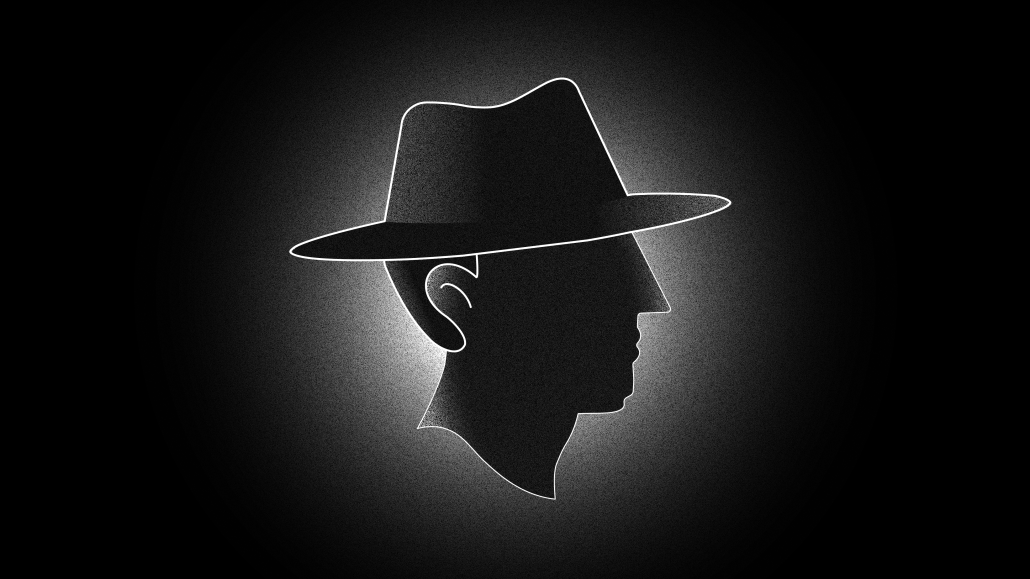 Ivy Liu
This article is part of our Confessions series, in which we trade anonymity for candor to get an unvarnished look at the people, processes and problems inside the industry. More from the series →
Editor's Note: This story is part of a 10-part series that examines life after the third-party cookie. Visit this interactive graphic outlining the full series here.
Enjoy the relative calm in the privacy world, it may prove short-lived.
Google's decision to postpone its cull on third-party cookies has kept worst-case scenarios at bay throughout the industry. But uncertainty over who holds what leverage and where the upcoming blind spots will be, is keeping prudent ad execs on edge. Angst is bubbling to the surface as ad execs are scrambling for ways to feel more certain in uncertain times. In the latest in our Confessions series, we expose the hard truths about the industry's attempts to reconcile privacy with personalization.
These 10 interviews have been lightly edited and condensed for clarity.
Confessions of a consulting firm exec on the squeezed middle of publishers
I know holding companies that are mandating 80% private marketplaces starting next year, which means it's going to be back to direct sales using programmatic as a vehicle just to execute. So publishers who either have good ad network relationships or have a sales team will succeed. The longer tail ones, however, won't have either of those safety crutches and so will have to work with ad networks. SSPs aren't built to be ad network type of operations.
Confessions of a chief media officer on agency IDs
We've tested many of these solutions and don't feel like there's much of a future there. We've tested these alternatives in Europe and the U.S. and the results have been underwhelming, whether it's a very buggy service that doesn't really do what it's meant to or they just don't have the requisite scale for us. We used one in France where we had around 30% of our audience and not all of that was accurate. The data strategies at these companies aren't progressive enough.
Confessions of a publisher on growing skepticism over ID tech
It's vital that we keep in mind why the ecosystem (tech companies, data providers, measurement vendors etc.) is fighting so hard for these new global or unified IDs. The ecosystem's goal with these solutions is to recreate the world of yesterday, which was not a particularly nice place for publishers to be in. Here publishers were reduced to being providers of users (at a price that kept dropping); where first-party data and journalism meant almost nothing; where cross-site tracking enabled third parties to build and expand ever larger data pools.
Confessions of a media agency exec on Apple's growing influence over advertising
As it stands, our clients are playing catch-up when it comes to Apple. There's so much they need to get their head around in this protracted pivot to privacy that Apple's role there has gone unnoticed somewhat. It's all been overwhelming. That said, they're starting to pay more attention. And we're setting up initiatives internally to help make sense of it all, particularly when it comes to contingency planning because there may come a time when they have to ease their reliance on Apple's ecosystem when you think about how much control it's exerting over the App Store and tracking more broadly. It may get so bad that we have to start advising clients to drive people away from their apps, for example. For some brands, these changes from Apple are so much bigger than media — it's a disruption to their business model.
Confessions of an ad tech exec on the future of the IAB Tech Lab
There are a lot of issues with the organization that the new CEO will need to address as a matter of urgency — not least the influence of Google. Under the previous regime there, we were witness to a lot of awkward conversations where execs from Google were trying to influence conversations in unsubtle ways to benefit their own agenda. It wasn't a good place to be.
Confessions of a senior marketer on why it's hard to quit Google
Neither Google's stance on alternative identifiers or its decision to extend the deadline for when third-party cookies go is surprising. I highly doubt that this change is done purely to support the privacy topic and is disconnected from future profit streams that Google is anticipating. I suppose they will see what the changes look like. Google has already a strong pull today and even consultants often recommend using Google over other solutions (probably as it is likely to outlast the others). The knock-on would be that multi-touch attribution, a somewhat shaky science, will go away altogether, but that is another topic.
Confessions of an ad tech exec on the future of Unified ID 2.0
While Unified ID 2.0 has gotten some support from the holding groups recently, I haven't seen much detail come through from the IAB Tech Lab. I've been expecting an update and have reached out multiple times about the proposal, especially when it comes to the transparency and consent issues that have been raised, but the leadership team has been quiet. I don't know if they don't have the answers or because there's been no one there yet who could answer given changes at the top of the organization. Anthony Katsur is only a few weeks into his job. It's important because more of the conversations I'm having at the moment are around the concept of seller-defined audiences where publishers define the audiences and then push the segment into the bidstream instead of an actual user ID.
Confessions of a mobile app publisher on the fallout from Apple's ATT privacy safeguard
If you look at the bottom up of any apps business they've always been based on iOS and Android. Historically, they've been able to operate very similarly in this regard. Now, though, those ecosystems are a lot cloudier when you think about how advertising on them for customer acquisition happens following the arrival of ATT and SKADNetwork. It's more expensive for us to get users and there are lower CPMs for us to monetize. So the question now is how do we start thinking about iOS as a separate app to Android when it comes to our business model. We were worried about that at the start of all this and since then it's become a tale of two cities.
Confessions of a media consultant on ad tech vendors being between a rock and a hard place
Lots of companies have poured millions of dollars into building out new technology like cohorts and Unified ID 2.0. That was smart when Google's original deadline for third-party cookies was valid. Not so much now. Following the extension, those investments aren't irrelevant but there's less urgency to adopt them because marketers are still reliant on third-party cookies. Companies that were progressive and set their stool out on being fast movers are in between a rock and a hard place because their products aren't as needed as they once were. It's their punishment for doing the right thing — at least that's how we see things playing out based on discussions we're having.
Confessions of an ad tech exec on the fallacy that is CTV thriving in the absence of third-party cookies
The people who are the most frustrated with all the disruption across the ad industry are the media buyers. I recently spoke to the head of media activation at a large holding company and they were beside themselves; the frustration of having to spend millions of dollars on CTV while basically flying blind, not knowing if they're reaching the same people or not across all the different TV platforms, or not having a way to stitch together the data with anything else they're buying. It's crazy. For entrepreneurs like us, it's good because we go to where the problems are, but there's so much frustration underneath the hype around CTV right now.
https://digiday.com/?p=424699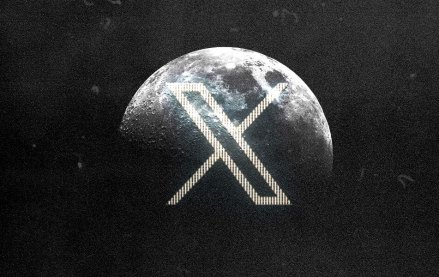 November 30, 2023 • 4 min read
In the packed DealBook conference in New York yesterday, owner Elon Musk bluntly told them to shove it.
November 30, 2023 • 2 min read
WorkTok, or CareerTok, is in full force. Combined, those hashtags on TikTok have over four billion views and it is benefiting Gen Z.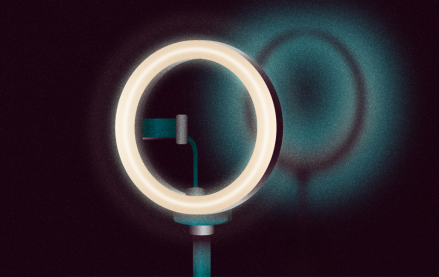 November 30, 2023 • 5 min read
In this week's Digiday+ Research Briefing, we examine how brands have been upping their TikTok investments this holiday season, how Lyft and the MSG Sphere are positioning themselves as ad opportunities beyond OOH, and how publishers are committing to building their events businesses in 2024, as seen in recent data from Digiday+ Research.