It was 8 p.m. Pacific time on a Tuesday. Adam Kleinberg, CEO of agency Traction, received an email request from a big Chinese technology company looking for a U.S. agency to run brand campaigns. The Chinese marketer suggested a quick call to go over details, and Kleinberg hopped on the phone with the executive later that night.
As more and more Chinese companies expand globally, their demand for agency support in the U.S. is growing correspondingly. Taking phone calls at odd hours due to different time zones is just one requirement when U.S. shops work with Chinese clients. Many differences in business culture also exist in terms of project management and procurement processes. For instance, it's normal for a Chinese client to ask for a deliverable within weeks, when it would typically take an agency months to finish, said ad executives.
"Chinese clients value expertise, so you could ask for more time for key deliverables," said Kleinberg. "But generally speaking, Chinese companies have a sense of urgency." Kleinberg, whose agency Traction created ad campaigns for Alibaba and Lenovo in the U.S., explained the point with an example of a Chinese client that didn't want to wait for his team to do analytics reports, so Traction ended up creating a dashboard to let the client access the numbers within 24 hours after a campaign.
Denise Sabet, managing director of North American operations for agency Labbrand, which specializes in branding in China, echoed Kleinberg's sentiment. She said that since Chinese companies generally operate in a dynamic way, they often require agencies to work quickly with tight deadlines. And China is around one day ahead of North America, so deliverables sometimes need to be sent 12 hours earlier or 12 hours later than originally planned, according to Sabet.
"Finding a rhythm with Chinese clients that are [predominantly] based in China or in Asia often proves tricky," she said. "It is best when the Chinese company has a team in the U.S. that has autonomy to run projects with agencies."
U.S. agency executives also believe marketing strategy is a top-down function at many Chinese companies, where the direction is set at the C-level and people underneath are responsible for executing the idea. That means decision-making could be based on seniority and heavy organizational structures, they said.
"It is important for agencies to establish clear project teams and forecast what the decision-making process will look like for signing off on work from early on," said Sabet. "Otherwise, things could get caught up in a hazy, complicated and potentially lengthy process."
Kleinberg added that one big challenge his agency faces is procurement, which in China is outsourced and truly a global operation. His agency is based in San Francisco, and he said most clients are in the U.S. Meanwhile, big Chinese companies have procurement teams across countries like Canada, Argentina and India, and media contracts must be approved in China so agencies can get paid.
"You can imagine how things get slowed down and nuance gets lost when you need to zigzag around the planet to resolve an issue," said Kleinberg.
He also recommended that agency executives read a book on Chinese business culture if they have clients there, as there are important nuances to be aware of. For example, the concept of "face" is widely written about, and it means "honor" or "respect." In practice, that means Chinese business professionals may be subtler about disagreement, while Americans tend to be more argumentative about it, said Kleinberg.
"I wore a red shirt to pitch Jack Ma [founder and executive chairman of Alibaba] in a hotel suite in San Francisco because red is supposed to be good luck in China," Kleinberg said. "I'm sure that's not why we won the business, but I'd also like to think [Ma] appreciated that we were paying attention and honoring [his] culture."
https://digiday.com/?p=259333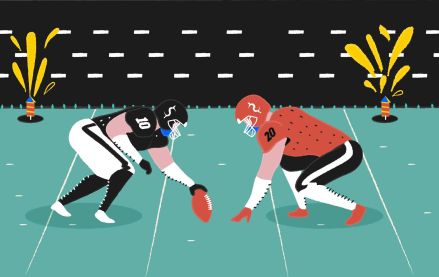 December 6, 2023 • 4 min read
In response to this challenge, the NFL's Detroit Lions have adopted a proactive strategy, introducing an extra channel for their local NFL broadcast. The objective is to broaden advertising opportunities, leverage direct-to-consumer distribution, and establish stronger connections with local fans, with the ultimate goal of increasing preseason viewership.
December 6, 2023 • 4 min read
It's been over a decade since the most recent entry in the wildly popular "Grand Theft Auto" series came out in September 2013, meaning anticipation for "GTA 6" has been building for years. Rockstar titled yesterday's trailer as "Trailer 1," making it clear that the company is poised to launch a massive marketing campaign in the lead-up to the game's 2025 release.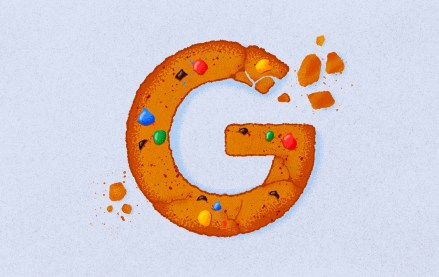 December 6, 2023 • 4 min read
A healthcare client that decided to scrap all conversion tags and cookies within weeks provides a case study for what will likely be a common experience in a year's time.