Hold my meme: Brands are hijacking digital trends too often
Social media has become overloaded with brand memes.
Memes — those trendy hashtags or over-the-top images — are funny, relatable and shareable, so leave it to major brands from Gucci to Mercedes Benz to Denny's to plug them into their marketing playbook. Gucci created a meme campaign called #TFWGucci last month to promote its Le Marché des Merveilles watch collection. In the same month, Denny's asked its Twitter followers to zoom into different parts of a pancake image before ending on a punchline.
It's hard to quantify the use of brand memes because most social analytics companies don't track them. But influencer Dart Sultan, who runs the Facebook page Shit Memes, called memes a "played-out form of advertisement.
"Brands are utilizing this medium, and it has led to saturation," he said.
Meanwhile, some marketers have started doubting the value of meme marketing for their clients aside from likes, shares and impressions.
"I don't think memes will go away, but now lots of our clients are pulling back and asking, 'What can we get out of this?'" said Jess Greenwood, vp of content and partnerships for agency R/GA. "Companies can be internet-friendly without creating memes. They can work with influencers, for example."
Because memes are ubiquitous on social media, their average life cycle seems to have shortened, according to conversations with five agency executives.
"It definitely seems like there's been more memes that blow up in a short amount of time but only stay relevant as a viral meme for a few days," said Tom Sharkey, who runs the Instagram meme account Thirsty Spice and also works as a data analyst for agency Text100. "This short life cycle could be a combination of the content itself and more saturation in the meme market."
Have we hit meme saturation?

— theGunrun (@theGunrun) April 11, 2017
@AskJoshy @theGunrun Memes aren't worth collecting when the average lifetime of a meme is now only 3 days.

— Dakota Watterson (@g2wolf) April 12, 2017
It's not that brand memes never take off. Denny's zoom pancake meme is the brand's most shared tweet so far, bringing the restaurant chain 15,000 new Twitter followers in three days, which would typically take the brand around a month to achieve, according to its digital agency Erwin Penland.
zoom in on the syrup pic.twitter.com/omRBupjrXq

— Denny's (@DennysDiner) March 1, 2017
But the problem with companies latching onto memes is that they are following a trend, rather than building a long-term communication strategy that drives commerce and brand equity, said Casey Roeder, director of business and strategy for agency Wondersauce. And as the meme space becomes crowded, with memes coming and going quickly, especially and few brands can react fast enough.
"When it comes to social, companies need to be more utility-driven," said Roeder. "And if a brand has a lengthy approval process, by the time when its agency posts or reacts to a meme, the internet culture may have already moved."
"The challenge for us is, sometimes we have to come up with a response within just a few hours," agreed Mike Lear, evp and executive creative director for Erwin Penland.
But people are still into memes. In the past six months, 10.3 million tweets mentioned the word "meme," up 15 percent from the six months prior to that, according to Singtel-owned marketing tech company Amobee. Engagement around the word "meme" declined 4 percent, but engagement with video-based memes jumped 45 percent in the same period, per Amobee.
Whether a brand uses meme marketing also depends on its target audience. Memes are probably ill-advised for targeting young people because they move on so fast. They could make sense for older people, or specific groups. Uri Weingarten, vp of digital strategy for agency Red Tettemer O'Connell + Partners, has created brand memes to target realtors over 40 across the country, for one. Aside from their age, Weingarten thinks that realtors like memes more than other professional groups because they tend to be outgoing and communicative in their work.
"Memes are simply one more way to add personality to [realtors'] communication, in addition to emojis, bitmojis, pictures and videos," he said. "The hard part is, you really don't know why some memes take off. If 'Damn Daniel' was created by a brand, it would have been considered silly."
Of course, sometimes companies get dragged into memes whether they want to or not. Lately, "Hold My Beer" memes — a catchphrase used to say people keep doing stupid things — have circulated to mock United Airlines for dragging a passenger off a flight, Pepsi for its tone-deaf ad featuring Kendall Jenner and White House press secretary Sean Spicer for inept comments about the use of concentration camps during the Holocaust.
"The uncomfortable truth is that people love poking fun at others' misfortunes, especially when it is a big brand," Sharkey said.
https://digiday.com/?p=234706
September 25, 2023 • 5 min read
As esports winter sets in, the companies that are best insulated from the cold are the ones that designed their balance sheets for a years-long march to profitability — not the massive and rapid returns promised by some esports companies during the industry's initial wave of growth.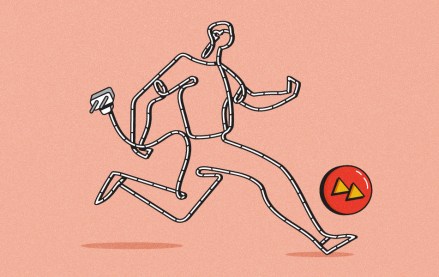 September 22, 2023 • 4 min read
Women's sports are having a moment. Brands, media companies and agencies are looking to get in on the action.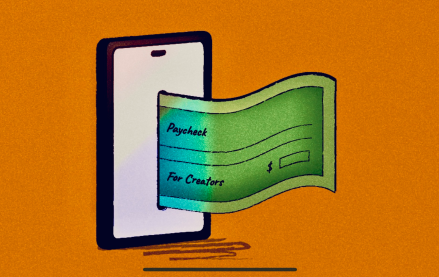 September 22, 2023 • 6 min read
The Hollywood strikes were supposed to be a game changer for many of them, but the situation hasn't quite lived up to the hype.