Opportunism knocks: Agencies use Pepsi debacle to blast in-house studios
April 7, 2017 • 5 min read
•
•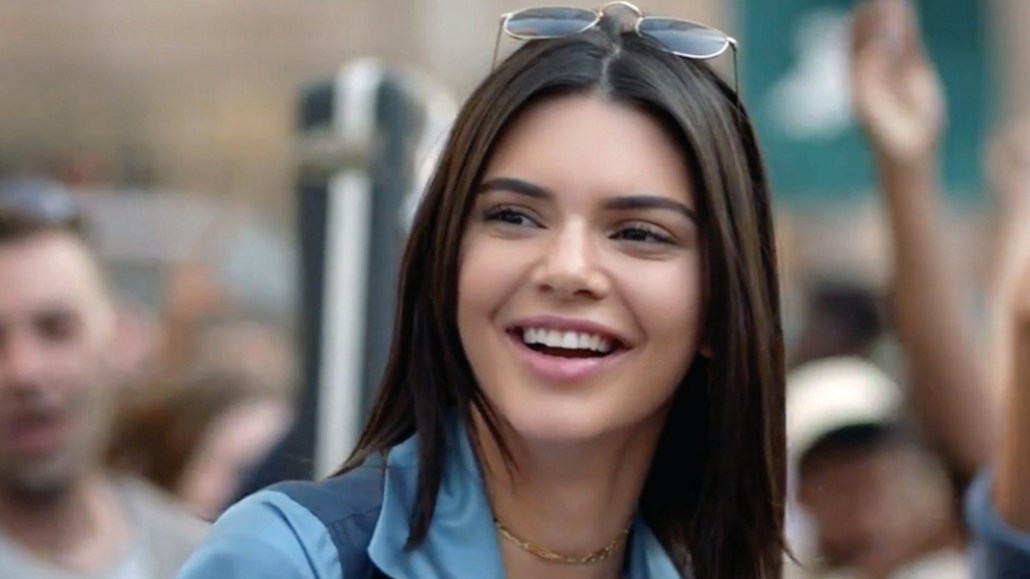 Every crisis is an opportunity. And for ad agencies, the recent brouhaha around a tone-deaf Pepsi ad starring Kendall Jenner, is a neat opportunity to question marketers' in-house studios, which often happen to displace agencies.
Pepsi's ill-fated ad, featuring Kendall Jenner as a model that leaves work to join a protest, has faced considerable backlash this week, ultimately being pulled down amid an online mob of the outraged and deeply offended. Many have called it tone-deaf and worse. But for agencies, there's a silver lining: The ad was created by the Creators League Studio, Pepsi's in-house branded content arm.
From LinkedIn posts to a PR push, agencies have wasted no time in making it clear that this could all have been avoided if only they were in the room.
"The Pepsi debacle illustrates the dangers of in-house agencies," Suzanne Pope, a freelance copywriter based in Toronto, wrote on her blog. "Yes, you have people who are capable of doing the work. But they aren't capable of telling you you're about to make a horrible mistake."
From Marriott and L'Oréal to Verizon, an increasing number of brands have been making investments toward creating their own in-house content studios, in a bid to more nimble, agile and cost-effective. As a result agencies — whose businesses are clearly under risk — have wasted no time in jumping in on the topic on forums like Reddit, LinkedIn  and elsewhere, to use it as an opportunity to get some power back. For creative agencies, this is their YouTube brand-safety "crisis."
For Jason Musante, global executive creative director at Huge, the blunder was the result of a disconnect with reality. According to him, brands take great pride in cultivating strong internal brand cultures, but while these strong brand cultures contribute toward creating a cohesive workforce, they can also result in reality bubbles. Employees become so convinced of their brand's value in the world, that when that hyperbolic view of the importance of the brand comes into contact with real people, it can seem like a totally alien perspective. That's exactly what happened with Pepsi.
"Naturally, in-house creatives are more likely to become blinded by their company's reality bubble," he said. "They are more at risk of forgetting that their job it to translate a brand's value, a brand's purpose in the world, into something we can all get behind."
Seth Solomons, North America CEO at Wunderman, agreed. "The role of an agency is to earn enough trust to be able to call bullshit on a client when a situation warrants it," he said. "All too often, in-house agencies wind up falling in love with an idea and may miss the risk associated with it." Agencies, on the other hand, are more likely to tell you like it is, said Pope.
It's not like agencies don't have their fair share of tone deaf, ill-conceived spots.
But agencies would argue that the natural desire to please the client and keep the business would have been offset by a deep concern for the agency's reputation. By contrast, in-house creative departments generally operate below the radar of the industry at large.
"No credible agency would have risked the shame and embarrassment of that Pepsi commercial," said Pope. "While nobody enjoys feeling publicly humiliated, the consequences are arguably less severe for those working in-house."
It's also a case of too many cooks spoiling the broth. Agencies are arguing that in-house creative teams often ending up losing touch with the realities of what happens outside their four walls because collaboration ends up taking precedence over common-sense. That is why Pepsi's ad has some particularly jarring elements, said Pope. Just take the blue cello, which was clearly squeezed in to have more of the Pepsi blue in the shot, or the fact that the protesters look weirdly happy instead of frustrated at a protest.
"Twenty years ago, a creative director would have had the authority to kill an idea rather than agree to changes that would expose the client to ridicule," said Pope. "Today, very few creative directors have that ultimate authority, so you end up with meaningless 'protest' signs being carried by people who look like they've just won the fucking lottery."
For Aimee Woodall, founder and president at Houston-based shop, The Black Sheep Agency, the Pepsi debacle goes beyond the in-house versus agency battle. For her, it is more of a wake-up call showing the critical need to balance marketing with meaning.
"Polished celebrity spots aren't cutting it anymore — they feel hollow and slick," she said. "Today, brands who want to tread these spaces have to take an even bigger risk and pass the mic to their audience, shifting from an old broadcast mentality to more of a community curator model."
Javier Campopiano, chief creative officer at Saatchi & Saatchi New York agreed, saying that such missteps can happen regardless of whether a brand partners with an agency or works in-house. The bottom line is that if brands wish to "join in the conversation" today, they must at least have something relevant and smart to say about it. Pepsi's ad, instead, screams "a sense of omnipotence and a presumptuous belief."
"It says 'This is what millennials care about; this is what a protest should look like; this is the power of a cold Pepsi!'," he said. "Being a large brand is not enough to justify bringing your voice to such an important discussion like people's right to protest."
https://digiday.com/?p=231369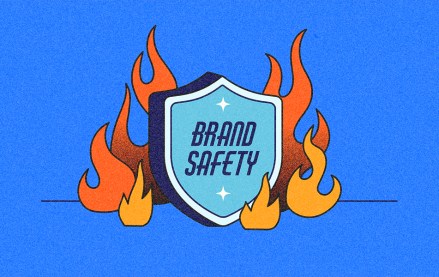 November 28, 2023 • 6 min read
"Major brands' search ads can appear on piracy, pornographic and sanctioned websites," research claims.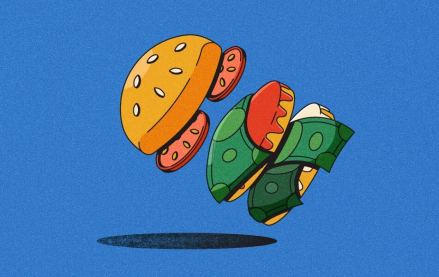 November 28, 2023 • 6 min read
As more influencers look to get into food content creation, brand opportunities are following.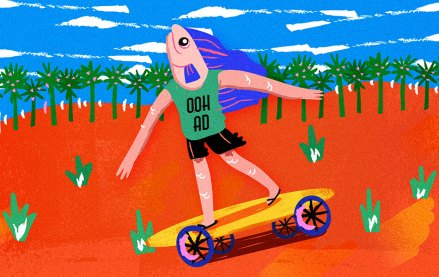 November 28, 2023 • 7 min read
As major marketers like Maybelline experiment with faux OOH, more marketers are open to the idea.