Denny's Facebook Live gambit: an animated talking pancake
August 15, 2016 • 3 min read
•
•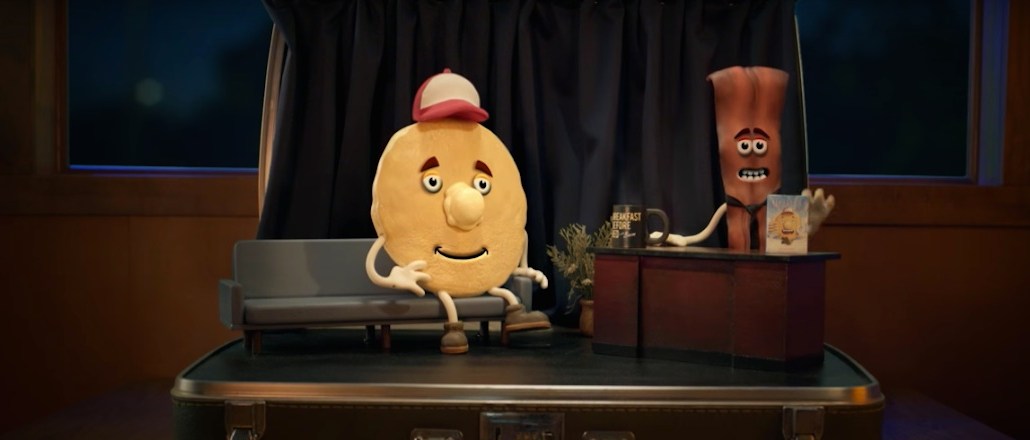 Denny's is coming to Facebook Live to answer the question none of us were asking: What would a pancake say if it could talk?
For its Facebook Live debut tomorrow, Denny's will combine animation and voice synthesizing software to bring a pancake to life. The anthropomorphic pancake will respond to comments as they trickle in. The live stream is a follow-up to its popular animated web series called "The Grand Slams," which features animated versions of popular menu items and has garnered over 62 million views since its launch in 2014.
"This is clearly part of our broader social and digital strategy to engage with our fans," said John Dillon, chief marketing officer at Denny's. "We're always looking for new ways to use our brand voice and extend the real-life conversations that happen in our diners in the digital space."
A team of four from agency Erwin Penland will be working behind-the-scenes, using an animator app on tablets coupled with a voice synthesizer to respond to users' questions during the live stream. The animator app contains over 200 different facial and body movements that can be combined with voice and overlaid on the pancake in real-time.
"This activation truly allows users to have a one-to-one interaction with our 'Grand Slams' characters," said Curtis Rose, director of creative technology at Erwin Penland. "We can call on any action on the animator app and make the pancake perform whatever we want — it's exactly like puppets, only that the strings are all digital."
The agency has been working on the technology behind the activation as a side project for over a year, added Rose. While it has experimented with it for other clients, Denny's made the most sense, he said, because the live stream also doubles as a live auction giveaway. In a "Grand Slams" episode that spoofed QVC-style shows from earlier in the year, the brand gave away nearly 1,500 different pieces of swag. This time, the chain will again direct viewers to free Denny's swag through the live stream.
The brand has also been hinting at tomorrow's live stream on its social platforms.
Better pancakes call for a better fork. Visit our FB page next Tues to get your own Pancake ForkPro & other swag.https://t.co/N5ratvwPQm

— Denny's (@DennysDiner) August 8, 2016
Denny's has tried Periscope before — including a behind-the-scenes video of the test kitchen at its headquarters which showed a test chef cooking different limited-time dishes in February 2016. It fits in with the brand's attempt to beef up its presence among a younger crowd, which included Snapchat geofilters for the first time across more than 1,700 restaurants last month.
"We want everyone to think about Denny's when they're hungry, so we want to make sure we're top-of-mind for them through our social efforts," Dillon said.
The restaurant chain is only the latest to bring flapjacks to social media: IHOP recently ran a mildly absurd live stream of a plate of pancakes on a table at the beach.
https://digiday.com/?p=193412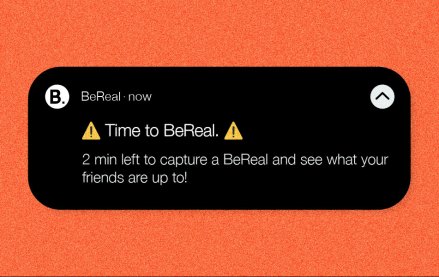 October 4, 2023 • 4 min read
•
•
BeReal launches its first global campaign, hoping to drum up buzz with users. Now, marketers are reconsidering the app.
October 4, 2023 • 7 min read
•
•
There are still those who believe that AR has a place in the marketing funnel, however big or small right now.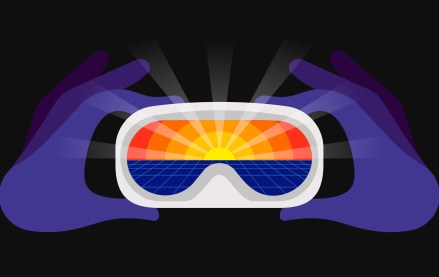 October 4, 2023 • 3 min read
•
•
With Pokémon Go revenues falling year-over-year, Niantic, its developer, is looking beyond its popular augmented reality game to generate profits.