Spring has arrived in New York City. We are plotting our next issue of Digiday magazine, and even contemplating Digiday's first-ever list.
United's meltdown and media sameness
In Digiday's early days, we focused on white spaces. Ad Age and Adweek were the incumbents, striving for comprehensiveness. So with a tiny staff, we looked for areas we could own. The challenges of programmatic advertising was one issue. The rise of native ads was another. And, for fun, brand meltdowns on social media.
What became interesting was how brand meltdowns spread from focused media like Digiday to general news publications. I knew when New York magazine started doing pieces on bad brand tweets that the game had changed. We've now moved on to other areas.
In the meantime, click-thirsty publishers pounce on an incident like United Airlines' ham-handed assault of an overbooked passenger. The story has it all: Free video shot on the scene, the grinding pathos of modern air travel, and a comically inept corporate villain. Once the video came out, media manned the battle stations — and banked the pageviews. The only improvement would have been if the poor doctor was manhandled on a Friday in the summer.
For all the talk by publishers of focus, the United meltdown shows that when presented the opportunity, they'll gladly embed a bunch of outrage tweets and call it a day.
The marketing lessons are coming fast and furious. United is clearly hip-deep in it with its horrendous response. But going in its favor is the Outrage Industrial Complex. With a reality star president who tweets outrageous things with alarming regularity, we have possibly lost our capacity for long-term outrage. Can people really pivot from #boycottuber to #boycottunited? The best news for United is more likely than not, some other brand will do something bad and set off the very same chain reaction. Our marketing editor Shareen Pathak's take:
There are people, weaponized by social media, ready to call out every single mistake and analyze it for legal, political or social ramifications. (Just look at United CEO Oscar Munoz's tone-deaf letter to employees after the incident last night. You have to wonder where counsel was.) In some ways brands today live in a post-PR world. This kind of massive crisis cannot be spun. For United, like most brands operating today, this means an internal reshuffle: Bring your policy, counsel and marketing teams into one place. If not, you'll have an existential crisis to show for it. And as we know, brands don't exactly operate in a nimble way. Neither are employees always incentivized to collaborate.
Time to call Instant Articles a dud?
It was October 2014 when the late David Carr broke news of Facebook's plan to put content directly on its platform in what would become Instant Articles. Carr, in his unique way, summed up the threat with panache in his lede: "For publishers, Facebook is a bit like that big dog galloping toward you in the park. More often than not, it's hard to tell whether he wants to play with you or eat you."
What's playing out, however, is more interesting. Publishers are starting to discover that they do, in fact, have a choice when it comes to platforms. I'd even say they're finding their voice, pushing back on products that don't make sense for them. Two weeks ago, at the Digiday Publishing Summit, Little Things president Gretchen Tibbits told me how Facebook accounts for over 80 percent of its traffic. Yet Little Things is using Facebook Live for scheduled morning shows, in a way Facebook doesn't like, and it is only putting 20 percent of its content on Instant Articles.
There is a pattern of publishers figuring out where Facebook fits within their strategies. More often than not, they're finding Instant Articles doesn't work well. Facebook has moved uncharacteristically slow in improving IA to the point where it offers monetization close to owned properties. For a sub-focused publisher like The New York Times, IA makes no sense at all. We just reported that the Times has pulled all articles from IA. Here's our media editor Lucia Moses on what it means:
The Times pulling out of Instant Articles is the latest sign that Facebook is losing its iron grip on publishers who are finding a new sense of empowerment when it comes to the platform giants. Instant will still be important for certain types of publishers, like those that need it to expand their audience and pitch other products, as The Washington Post and Slate are doing. But as more publishers focus on building direct connections with readers and growing subscription revenue, two areas where Instant Articles doesn't serve publishers well, the feature is likely to become less of a priority — and a sign that Facebook may no longer be able to depend on publishers to answer "How high?" when it says "Jump."
The entertainment pivot
There's no money in news. Well, there isn't that much. Advertisers are still wary of political news, even if it's the new pop culture, especially in a polarized time. But entertainment content is always a reliable source of big audiences and more monetization options. Oh, and entertainment is best delivered through video. I'm told video is a big focus now.
We took a look this week at how BuzzFeed, Refinery29, Mashable and others are building out lifestyle and entertainment arms. The goals vary from creating entertainment to live on platforms to making blown-out linear programming. BuzzFeed is even making movies. The jury is out on whether these are viable long-term plays. With the proliferation of over-the-top services and so-called skinny bundles, there's a seller's market for video shows, if not a bubble. Here's senior reporter Sahil Patel on what's going on:
There's a business opportunity here, as the studio model allows these publishers to sell, re-sell and create other revenue streams off of these shows that they largely own. But while it's a seller's market now, there are no guarantees — in two years, Facebook and Snapchat might decide they no longer want shows and Verizon might dump Go90 after its third reboot. The thinking seems to be that there will always be distributors looking for high-end TV-like content, so it's better to get in now before you get left behind.
Odds and ends
Our June issue will feature the Digiday Changemakers, a list of the people on the ground making change happen in media and marketing… We're putting the finishing touches on a plan for a members-only Slack channel — would love to hear thoughts on that… With Cannes approaching, I hear that Snapchat will have a giant ferris wheel dominating the Croisette.
https://digiday.com/?p=231820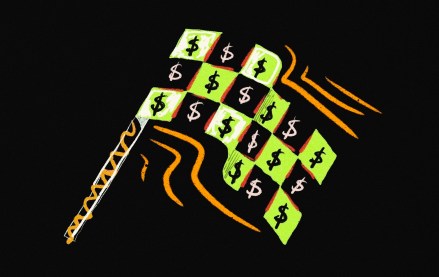 September 26, 2023 • 3 min read
With three Grand Prix races in the U.S. this year – Miami this past May, Austin in October and Las Vegas in November – the interest from U.S. marketers in Formula One has increased this year, according to agency executives, who say they expect that growth to continue next year.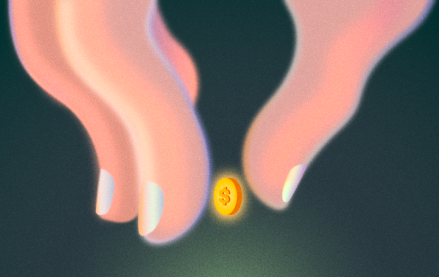 September 26, 2023 • 6 min read
A Digiday+ Research survey found that brands and retailers report using Facebook less over the last few years, all while the platform's value to their revenues and brands has increased.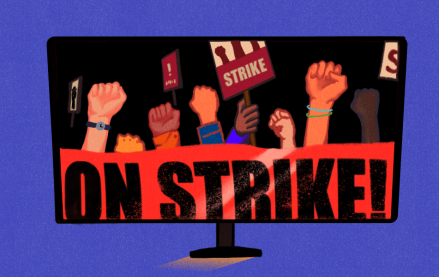 September 26, 2023 • 5 min read
The timeline for a return to business as usual – whatever that may mean now – is yet to be determined.