One big challenge for most luxury brands today is how to appeal to a younger demographic without losing the extravagant feel of the brand. For Mercedes-Benz, that means creating compelling content on social — especially collaborating with influencers — to amplify what the brand is and why millennials need a Mercedes-Benz.
This year, Mercedes-Benz initiated a program called "MB Photo Pass" where it's working with videographers, photographers and around 25 social media influencers like @loki_the_wolfdog across Instagram, Facebook, Snapchat, Pinterest and YouTube.
In April, Mercedes-Benz and its agency Razorfish teamed up with YouTube influencer and extreme-sport videographer Devin Super Tramp (whose YouTube page has around 4.2 million subscribers) to create a video called "The Ultimate Race!" featuring its 2017 C-Class Coupe racing against a parkour athlete and a radio-controlled car at a parkour obstacle course. The video has generated more than 2.3 million views to date.
"The more people who want the car, the more exclusive it becomes. And social helps draw more young consumers to Mercedes-Benz," said Mark Aikman, general manager of marketing for Mercedes-Benz USA. "We want to create content that people feel 'wowed' by, making their online experience emotional and powerful as if they walk into an actual showroom."
Of course, Mercedes-Benz doesn't always follow the luxury vehicle and extreme-sport aficionado storyline — sometimes emotions play a big role in the automaker's video content. In March of this year, Mercedes Benz — in collaboration with production company MSP — created its first 360-degree video experience for its 2017 GLS sport utility vehicle. In the video, the Instagram-famous wolf dog Loki runs next to his owner Kelly Lund when he drives a Mercedes through mountains laden with snows and evergreen trees, presenting the landscape in Crested Butte, Colorado through a wolf dog's eye-level view.
"Influencers can help us tell stories that we cannot do by ourselves," said Aikman. "In the campaign with Loki, for example, we like the connection between him and Kelly and we don't need to tell the specifications of the new model because the film shows how great it is."
But that's not enough – at least, not on Instagram. Tony King, CEO of agency King & Partners and a car-racing lover, thinks that the Mercedes-Benz Instagram account is "a little boring and conservative."
"More video," said King. "I want to see the cars moving and hear the engines. I want to see less of a car parked at 45-degrees with the front wheel turned."
King also thinks that Mercedes-Benz should show how it can improve followers' life first or take them to places that they would never go to, and then show them the actual cars. For example, it would be cool to have a video series around a road trip to somewhere cool with interesting people's quotes and videos, then show the cars they are in and the details on those cars that make those trips more memorable, he said.
Still, from January to date, Mercedes-Benz was 72 percent more associated with Instagram in digital content engagement — it means how often people are reading articles or other types of content mentioning both Mercedes-Benz and Instagram. For example, the content could be a picture from an Instagram influencer featuring Mercedes-Benz — than Audi, and 97 percent more associated with Instagram in digital content engagement than BMW, according to digital marketing company Amobee.
Mercedes-Benz is ranked as the second-highest luxury brand with 13 percent share of luxury shopper interest, up 24 percent compared to the first half of 2015, according to automotive marketing company Jumpstart's June 2016 research. It's only second to BMW that holds 15 percent share of shopper interest as of June, but it's down 7 percent compared to the first half of 2015.
"Right now, Mercedes-Benz is doing pretty well across segments, especially in sport utility vehicles and crossover utility vehicles. We found that 41 percent of Mercedes-Benz buyers are very interested in these two categories," said Libby Murad-Patel, vp of strategic insights and analytics for Jumpstart.
While some marketers think that they threw too much money at influencers, Mercedes-Benz will continue "positioning its products with influencers' audiences," said Aikman.
"We have always tried to find influencers who want to work with us and want to share their adventures in our products," he added. "Mercedes-Benz is always focused on authentic stories told with the products and, in most cases, told from the influencer's point of view."
https://digiday.com/?p=190863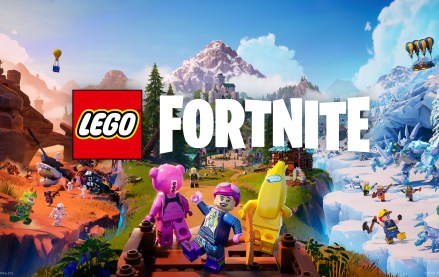 December 7, 2023 • 4 min read
The game worlds of "Lego Fortnite" are 20 times the size of the digital environment of "Fortnite: Battle Royale" — and they're built completely out of virtual Lego bricks, making the entire experience a showcase of the Lego brand.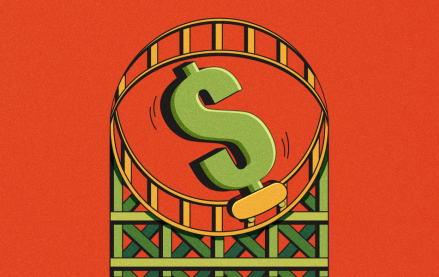 December 7, 2023 • 5 min read
In this week's Digiday+ Research Briefing, we examine the challenges facing programmatic advertising, how publishers, brands and retailers are giving up on X, and how publishers and brands are rapidly increasing their use of AI, as seen in recent data from Digiday+ Research.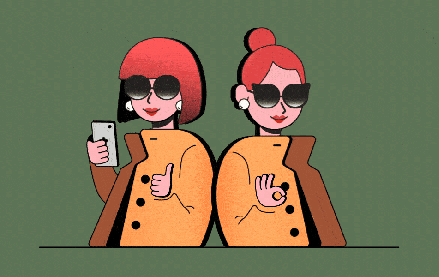 December 7, 2023 • 4 min read
The creator economy is on its way to becoming more like the programmatic market than many advertisers realize.