Brands rethink their in-housing plans after tactic was 'put on ice' amid pandemic
April 20, 2021 • 6 min read
•
•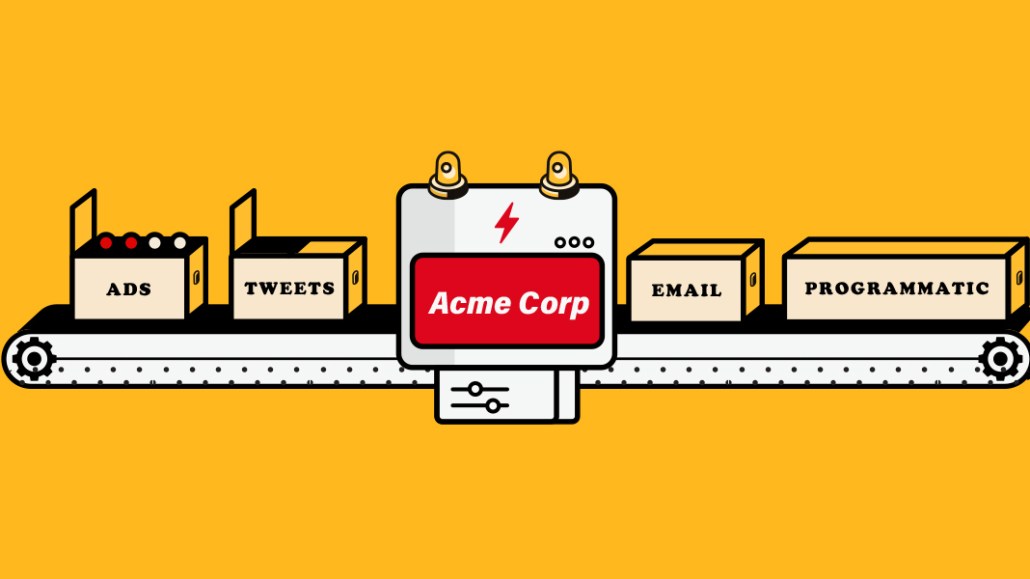 The in-housing trend will not go away, but it is in reverse — to a point.
Turns out, it's too expensive, too complicated and too political for many companies to do at any real scale. Especially when so many businesses are trying to wrangle costs, not inflate them, during a global economic downturn. The pandemic's knock to the economy forced many marketers to live hand-to-mouth and the flexibility offered by agencies proved to be critical to survival.
There is little choice. Said one marketer on condition of anonymity: "We're thinking harder about how we exert more control over our media dollars, but it's not profitable or practical for us to try and do without an agency. I'm not the only one thinking this. A lot of in-housing plans were put on ice last year."
J.Crew, Splenda, and Prudential are among a raft of advertisers that once prided themselves on doing the bulk of their marketing internally, but are now turning to agencies, as reported by Insider. If taking more marketing in-house is like a pyramid, for advertisers, it is one with the steepest of peaks.
"Two years ago we're told repeatedly by clients that they just wanted the technology from us and weren't interested in any of the additional services because they had an in-house team that could do that," said James Sleaford, managing director of digital marketing business DQ&A by Incubeta. "Now, those conversations tend to involve the clients saying they want the tech and the additional service layer wrapped around it."
Against this backdrop, many advertisers are being more selective about how they want to work with agencies and are prioritizing flexibility and capability over scale and stability. In turn, they're also having to reconsider how to pay for it. Value-driven pricing linked to output or performance seems far more appealing to marketers, according to 10 execs Digiday spoke to for this article, as there is a clearer correlation between agency services and the business outcomes they create.
"We are working with many clients on combinations of fixed fee and percentage of spend, as well as flexible retained fees that can be moved between channels depending on the client's priorities in a given month or quarter," said Jess Hodgson, client officer at marketing services network TIPi Group. "Flexibility of service has been very important to our clients as we've tackled different marketing challenges throughout the year."
Not that advertisers want to go back to being entirely dependent on agencies.
While CMOs have focused recently on how more marketing execution could be done internally, they're now bringing more marketing expertise in-house. So agencies still do a lot of the heavy lifting across many activities from programmatic ad buying to consulting, inventory curation to data management, but marketers have the expertise to know what they don't know — and the confidence to say it.
Call it a hybrid approach; an in-house marketing team tees up the strategy before consulting with its agency on how to deliver it. Sometimes this will lead to the agency taking on the day-to-day operations of the plan, other times it will lead to the advertiser eventually doing more of that work. Either way, advertisers aren't replacing agencies anytime soon.
"We were never set up to replace an agency," said Dries Mertens, managing director of drafLine Europe — the in-house marketing agency for Anheuser Busch InBev. "We're adding more to the mix. Yes, there are efficiency gains but we're also able to bring a more diverse set of talent into the business that you wouldn't normally find a global CPG company."
Nowhere is this shift clearer than in some of the advertising and media accounts up for review.
"A lot of the RFPs we're seeing at the moment show that marketers are interested in understanding agency operating models," said Jack Swayne, CEO of media agency m/six's business in the U.K. and EMEA. "It's here that they start to differentiate between in-housing, which is trying to do what an agency does, and embedding, where they take our experts and send them on secondment to their own businesses. In-housing isn't binary."
It goes some way to explaining the paradox marketers are facing. To get the kind of control needed to propel their businesses forward, they're having to relinquish control elsewhere. Most of the Fortune 1000 brands OH Partners works with have some form of in-house staff, for example.
Yet U.S.-based ad agency OH Partners is talking to more brands than ever to help them find "scalable, relevant ideas in social channels," according to CEO Scott Harkey, who acknowledged seeing a swing back to agencies after in-house efforts were prioritized.
That's why some advertisers retained media agencies and even hired additional ones last year, as they tried to take more control over how media deals are negotiated — something usually done by those same agencies.
"We want to be able to structure some of our digital deals in a way that's similar to the way we do TV so that we can really drive the advertiser benefit which sometimes doesn't come through," said a data marketing director at a pharmaceutical company on condition of anonymity over concerns of jeopardizing those deals. "Agencies have tried to do this on our behalf but they're resigned to the fact that they don't have the same leverage on those companies that they do on traditional media."
As progressive as they sound, hybrid models aren't new.
Savvy advertisers, from Marriott to JP Morgan Chase, have been proponents of the hybrid model for years. It is, however, becoming more widely used. Truth is, many marketers aren't entirely sure how to evolve their marketing repertoire — let alone decide if they need to do marketing in-house. A hybrid approach takes the pressure off that decision.
"Clients want to test and understand how agencies are able to reorganize themselves around their business so there's more focus on operating models," said Ryan Kangisser, managing partner for strategy at advisory firm MediaSense. "I'm not sure if that would have had the same urgency without those marketers having endured the last year."
Before the pandemic in-housing was the trend du jour among marketers. "Faster, better, cheaper" was the mantra bandied about the industry as to why agencies were a busted flush following the transparency debacle. In fact, seven in ten companies had an in-house agency at the start of 2020, per an In-House Agency Forum report, conducted with Forrester, based on 368 respondents.
Then everything went sideways.
Marketers who were thinking about doing more marketing in-house or launching their own agency thought again. Doing so could mean more fixed costs at a time when companies wanted costs that could be dialed up and down in response to an unpredictable market. Sure, there were those like Anheuser Busch InBev who fought to make their case to grow an in-house team, especially when looking at how fertile the talent pool had become amid agency staff cuts. But these cases were the exceptions, not the norm. The in-house trend that spawned a cottage industry of consultants is now in reverse.
"I think they [advertisers] realized that the speed and the quality of work that they could get from their agency partners matched or even exceeded what they had been building often on the client-side when you think about in-housing," said Joe Maglio, CEO of creative agency McKinney.
https://digiday.com/?p=411079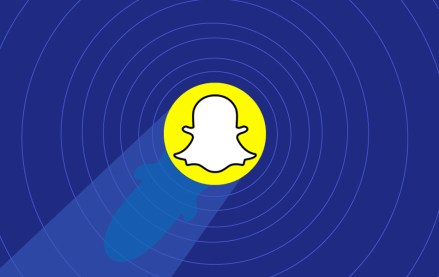 September 29, 2023 • 3 min read
•
•
"We are not diminishing the importance of AR," he said. "In fact, we are strategically reallocating resources to strengthen our endeavors in AR advertising and to elevate the fundamental AR experiences provided to Snapchat users."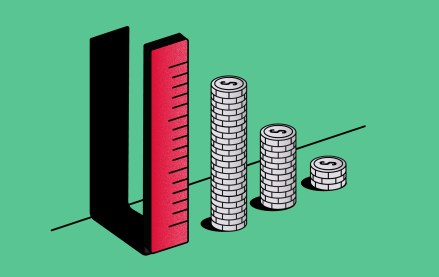 September 29, 2023 • 4 min read
•
•
In Q4 of this year, Activision Blizzard Media is launching in beta a new measurement tool dubbed the Attention Measurement Scorecard. The goal: to raise brands' and marketers' confidence in in-game advertising.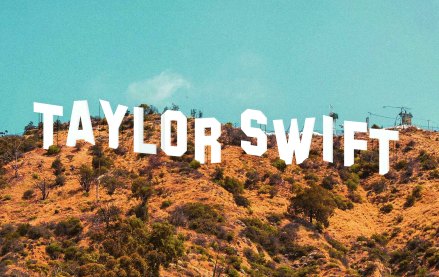 September 29, 2023 • 4 min read
•
•
The concert film will likely help build on cinema advertising's momentum after Barbenheimer.