'We're building the plane while flying': AB InBev's in-house team plans structural changes as it takes on more work
February 10, 2021 • 5 min read
•
•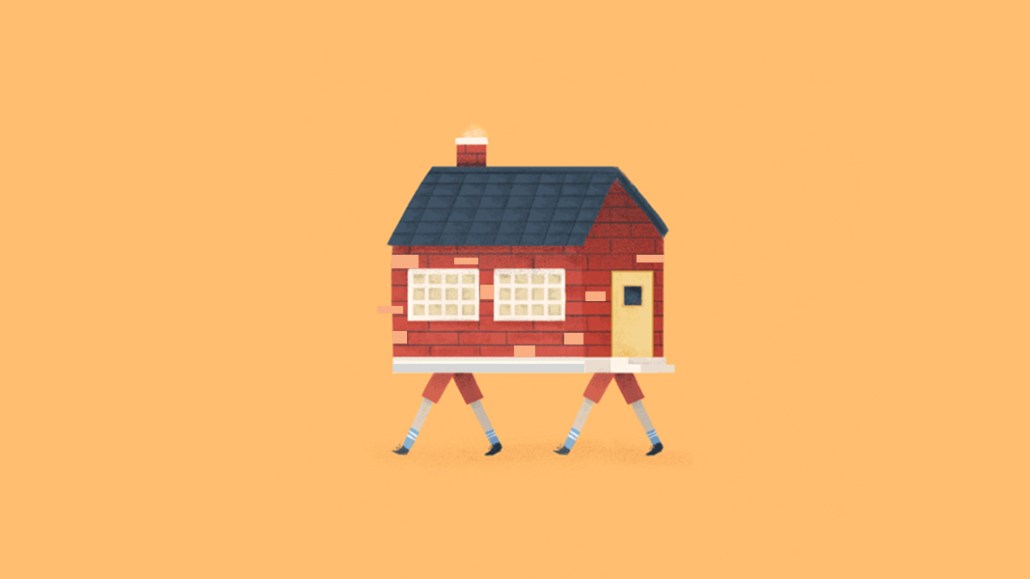 While many advertisers have slowed down their plans to take more marketing in house until after the pandemic subsides, AB InBev is doing the opposite.
In fact, the brewer's European draftLine team is growing. 
It had 40 full-time execs at the end of 2020, up from the 20 it launched with a year prior. Plans are already underway to hire another 26 over the coming weeks to cope with the volume of work.
The team, which spans strategy, creative, media and production, worked on 648 briefs last year after marketing plans were thrown into turmoil. For context, that number of briefs was around 100 the year before. And, the number of inbound briefs is likely to rise again this year. Indeed, more marketers know they can call on draftLine now — proof that all costs are not created equal, even when the company is run on the lean and mean approach of its owner, private equity-like firm 3G Capital.
It wasn't easy, but the team delivered when they were needed most, said  Dries Mertens, managing director of draftLine Europe. 
"A lot of people will say we built an in-house team and are doing things like media buying in-house because we wanted to save money and not pay agencies as much," said Mertens. "There may be a bit of that. But the real point here is that you can't have an integrated approach to marketing if all these different specialisms, from creative to media buying, aren't joined up."
Sure, he had always envisioned draftLine as a key cog in a wider marketing machine, but never so quickly. For Mertens' bosses, however, the argument for draftLine was clear. Thanks to the pandemic, the brewer faces complex, urgent marketing challenges with varying degrees of sensitivity depending on the market and situation. 
Sometimes execs are brought in to help brand teams adjust strategies for smaller brands in local markets, whereas at other times they could be setting up social media campaigns. The scope of work is as wide as it is frequent. Plans for more than 40 brand partners across Europe changed almost overnight at the onset of the pandemic, for example. And yet, work is never taken away from agencies —at least not yet. That's not the intention of draftLine.
draftLine's execs are a support crew of sorts, said Mertens, able to understand the different nuances of each brief and complete them within a much shorter timeframe than external agencies, especially for biddable media and in-store promotions. 
In many ways, the events of 2020 proved to be the ultimate stress test for AB InBev's in-house team in Europe. Other advertisers didn't fare as well. Widespread budget cuts for permanent staff made it particularly difficult to grow in-house marketing teams. Every deficit is good for someone, however.
"Smart marketers will fight to make their case however, as the practitioners' talent pool has never been more fertile for those trying to build internal capability and capacity," said Ruben Schreurs, group chief product officer at Ebiquity. "A version of a famous Rothschild saying is applicable: 'When there's blood in the streets, hire in-house staff'. In the sense that many people are out of a job and yearning for a sense of security agencies can't give them."
But draftLine's success hasn't been without its challenges. Managing execs remotely, even though they're all based in and around London, has been tricky. 
"Half the people who work with us have never met in person," said Mertens.
Virtual happy hours and weekly show-and-tells can only do so much.
"People are tired of being in front of their screens all the time," he said. "We have a culture, but a lot of the culture building has been put on hold because it can't be done remotely."
Still, many of those execs have coped well with the upheaval. And that may in part be because working at draftLine, has similarities to working remotely, especially when it comes to autonomy. While the temptation to monitor work-from execs is real, Mertens thought they would fare better if he gave them more freedom. 
"We've got people who have more of a start-up mindset in that there's not a big structure here where you have lots of people telling you what to do," said Mertens.
Being adaptable helps when your employer is a constant state of flux.
"We're building the plane while flying it and have adapted our structure at least 4 times since we started less than 2 years ago," said Mertens.
Further changes are planned: Over the coming months, there will be updates to three areas. The first is draftLine Labs, a new social-testing service designed to quickly validate hypotheses via A/B testing on social networks rather than consumer research panels. The second is the publisher team who commission and pay content creators to work on content that won't have any paid support behind it. And the final part is a recruitment drive for more project managers, who Mertens believes are often the oil in the engine of traditional agencies. 
An evolving team also needs to stay motivated. Working remotely —especially for those execs who have never done it before — can also impact your purpose said Mertens. It's why the brewer's Creative Council became even more important during the pandemic. Here, campaigns are reviewed by a mix of internal and external judges on a quarterly basis. The process hasn't changed much, but the attention it gets has.
"It can feel like we're the underdogs sometimes so the team is always pushing itself to do better," Mertens said.
https://digiday.com/?p=395334
October 4, 2023 • 7 min read
•
•
There are still those who believe that AR has a place in the marketing funnel, however big or small right now.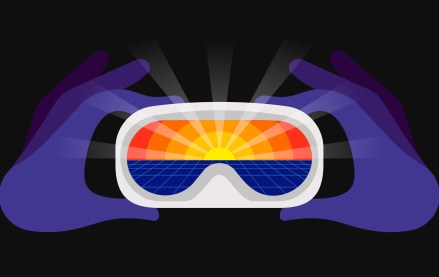 October 4, 2023 • 3 min read
•
•
With Pokémon Go revenues falling year-over-year, Niantic, its developer, is looking beyond its popular augmented reality game to generate profits.
October 3, 2023 • 2 min read
•
•
In episode four of the "Is This The Metaverse?" narrative podcast, Glossy international fashion reporter Zofia Zwiegliska spotlights the brand opportunity when it comes to fashion in the metaverse.