As the strikes end and Hollywood gets back to business, what happens next for advertisers and ad buyers?
November 10, 2023 • 4 min read
•
•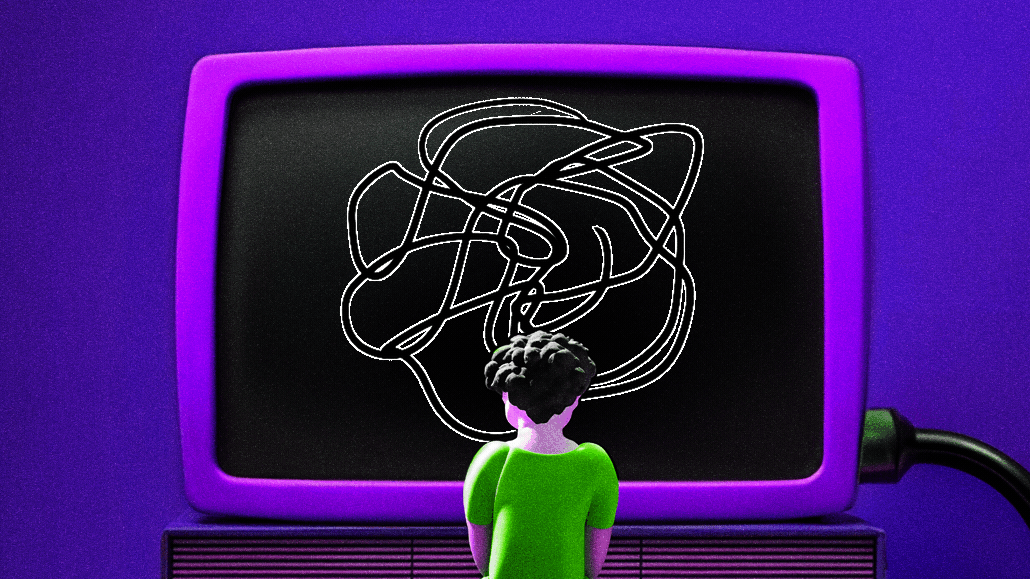 Ivy Liu
With the actor's strike over — Sag-Aftra reached a tentative agreement with the Alliance of Motion Picture and Television Producers (AMPTP) on Wednesday night — productions will likely start up again for an unusually busy winter. Aside from working quickly to resume production, one immediate shift will be talent's ability to promote projects.
"The PR/promotional restrictions surrounding the strike — those that prevented talent from promoting any past/current/future TV/film/streaming projects — have been lifted," said Mary Semling, svp of Platinum Rye Entertainment, the talent and IP procurement branch of The Marketing Arm. "We had celebrity interviews happening just today which went from 'they cannot talk about work projects' yesterday to, within hours, 'they can talk about work projects!' This makes the PR activities associated with brand deals much, much more workable."
Other ripple effects of the strike's end will likely take more time to sort out. In the years following the Writer's Guild of America (WGA) strike of 2007 and 2008, the production of reality TV shows skyrocketed. Networks again leaned on reality TV production as well as live sports throughout the strikes. And marketers shifted ad dollars to reality TV and live sports over the last few months. In the coming weeks, advertisers will continue to lean on reality TV and live sports as production ramps up.
Actors were on strike for 118 days before reaching a tentative deal with the AMPTP. The actors joined the writers on strike in July; writers had already been on strike since May and were on strike for 148 days before reaching a deal with the AMPTP in late September. With actors and writers on strike, production for scripted television and movies were on hold and promotion of work with any struck studio was forbidden. Advertisers, meanwhile, shifted dollars not only to reality TV and live sports but elsewhere like social media to follow consumers.
It's a different landscape than it was in the mid-aughts with marketers following consumers in a migration away from linear TV. That will likely continue despite the return of scripted programming, according to agency execs, who noted that when it comes to moving budgets they need to wait and see what's to come.
"It's going to take time to understand programming shifts [from the strikes] and how audiences will react," explained one media buyer who requested anonymity, adding that he's currently trying to figure out changes to the scatter market for Q4. "The immediate effect of the strike ending is less about who's returning to TV or what's going to be on the air but about the scatter market and if it changes those dynamics as far as supply and demand."
Aside from the scatter market, the buyer noted that it does remove a hesitancy for advertisers who were worried about tentpole events like the Academy Awards making it easier for advertisers to spend there. Another potential shift could be networks' use of streaming shows on linear TV as networks aired streaming hits like Yellowstone amid the strikes. "Does it become more of a two-way street?" questioned the buyer. "Does it open up the pipeline?"
Even as the strikes end, some "advertisers' media mix may have shifted permanently," noted Shasta Cafarelli, senior vp of media operations at Tinuiti, adding that the availability of live sports as well as the growth of free ad-supported services "impression supply is up significantly and CPMs remain largely advantageous."
As the ripple effects of the end of the strikes continue to shake out, advertisers and agency execs recognize the continued need for contingency plans for potential business shifts like the strikes. Throughout the strikes, marketers leaned on contingency plans to manage changing needs.
"Big TV advertisers need to have a contingency plan," said Tamara Alesi, CEO of Mediaplus. "With the diversification of media, there are many opportunities to scale and drive growth, with or without TV. So, not to fret. Collaboration is more important than ever, between brands and TV networks, to develop plans to weather the strike, whether looking for alternative programming for an important target consumer or finding new ways to promote existing content."
The use of AI, a sticking point for both Sag-Aftra and the WGA throughout the strikes, will likely continue to be a talking point for those throughout the business in the coming months.
"We need to be eyes wide open now that with the broad usage of AI and all it can offer to studios, writers, producers, advertisers, we're entering some uncharted territory," said Laura Stayt, president, ad agency Zambezi. "Unfortunately for SAG members on the TV/Theatrical side, this meant months without work, and they were the canary in the coalmine to a certain extent."
Stayt continued: "The commercial side of the business will ultimately be impacted by similar discussions and decisions, but we need to stay ahead of it, embrace the best uses of new technology whilst ensuring we continue to value our resources and creativity. Hopefully nothing as serious as a strike needs to happen again to figure it all out."
https://digiday.com/?p=525323
December 8, 2023 • 3 min read
For Atlas Creative, expanding into Roblox is not solely a play to scale up. The company believes there are concrete benefits that will come with having a hand in multiple metaverse platforms.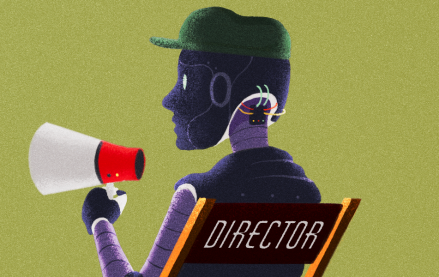 December 8, 2023 • 5 min read
Since ChatGPT became a breakout hit, the names of numerous AI companies and products have entered the cultural vernacular.
December 8, 2023 • 4 min read
Even as linear TV ad spend declines, 23andMe is reinvesting in the channel to boost brand awareness.