Future of TV Briefing: TV and film producers prepare for potential post-strike production logjam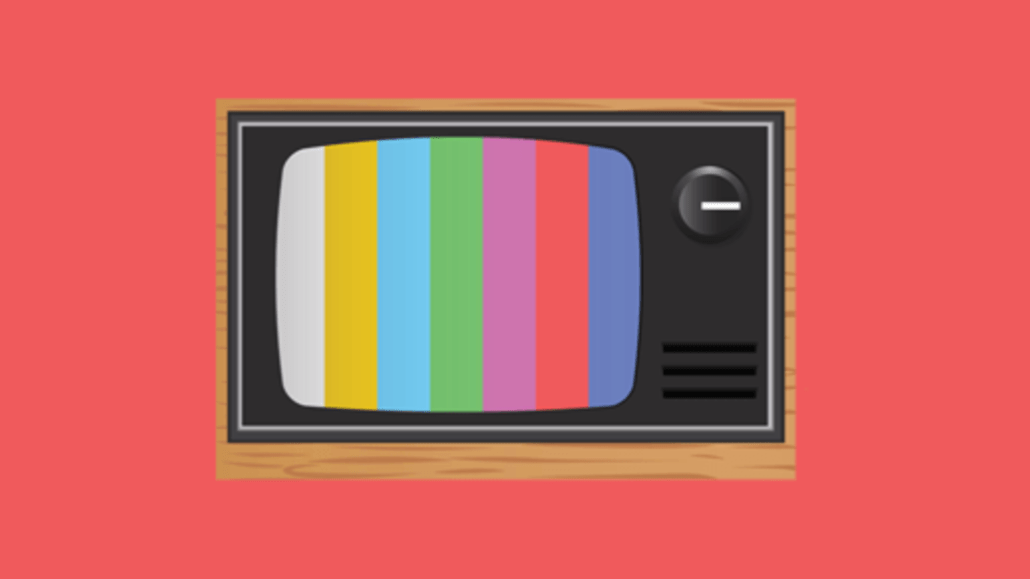 This Future of TV Briefing covers the latest in streaming and TV for Digiday+ members and is distributed over email every Wednesday at 10 a.m. ET. More from the series →
This week's Future of TV Briefing looks at the post-strike production — and post-production — logjam looming as the industry looks to return to set once the actors' strike is resolved.
All hands on set
The NBA's upcoming rights negotiations, Paramount's currency choice and more
All hands on set
Normally the film and TV production industry would be preparing for its slow season to start in a month or so. But it's been a far from normal year with the writers' and actors' strikes halting production since early summer. And if the actors' strike is resolved this month, it will be an abnormally busy winter.
"Normally, it's super slow from like November 1 through the end of the year. I don't think it's going to be slow this year," said one production executive.
Of course, that's contingent on the Screen Actors Guild reaching an agreement with the major film and TV studios so that its members can return to set. Those negotiations are ongoing, but producers are having to press forward with planning for the post-strike production landscape, given the broad expectation that there will be a backlog of projects looking to start or resume shooting to make up for the strike-induced hiatus.
"There's going to be a logjam in terms of getting stuff immediately into production," said Jaime Dávila, co-founder of Campanario Entertainment, the production company behind Netflix's "Selena: The Series" and Amazon's "Como Sobrevivir Soltero."
The potential production logjam is "a significant consideration," said Scott Nemes, president of television at AGBO, the production company co-founded by "Avengers: Infinity War" directors Anthony and Joe Russo. "We're already planning for projects next fall and booking out stage space and department heads and so forth."
The potential production logjam creates all kinds of likely complications for producers. For example, before the actors went on strike, cast and crew members may have signed on to one project that was supposed to wrap production by end of summer so they could move on to another production slated to start production in the fall. Now both projects may be looking to shoot as soon as possible. As a result, producers may need to re-secure cast and crew members for their respective projects. And the same goes for shooting locations.
"A lot of locations are being held right now," said the first production executive. "We have our entire stage built in Ireland [for one project that had been in the middle of production when the actors went on strike]. There's a padlock on the door. We're still paying the rate of keeping in there. That normally would have been opened up for other productions at a certain point. So it's a matter of making sure you get space available."
If there's a silver lining, it's that the most likely projects to immediately go into production are the ones that had already been production, which could serve as a filter to help to sort out the logjam. "A lot of these buyers are going to want to get a lot of their stuff that they had in production finished," said Dávila.
That still would mean an initial surge of production, but it could portend a lull until the next wave of projects are ready to go into production. Case in point: the projects that producers will be pitching now in the aftermath of the writers' strike's resolution are unlikely to go into production until the second half of next year at the earliest.
"The fastest [turnaround] would be probably between nine months to 18 months of writing, and then we would be shooting," said a second production executive.
"There is going to be a blip of the next three to six months, when [the actors' strike] ends, of total scrambling to make sure you can finish the stuff that you were doing or at least start the stuff that you thought you were going to start, and then I think it'll start to level out a little bit," said the first production executive.
This could mean a second production surge in a year's time. And then there's the likely post-production logjam as projects that have finished shooting need to be edited and outfitted with visual effects, tying up editing houses and visual effects shops, the latter of which had already been swamped with work prior to the strikes.
"For all the projects that are going to be pitched now, in 18 months or two years, the VFX shops are going to be overwhelmed, for sure," said the second production executive. "That's something else we have to think in terms of timeline and production schedule."
What we've heard
"The writing's on the wall that those [first-look] deals will end when they end. [Film-and-TV studios ] are using this an opportunity to clean house. In 2007, we had thirty-plus first-look overall deals at [the studio this person worked for at the time], and by the end [of that writers' strike], it was 17."

— Entertainment executive
Numbers to know
64%: Percentage share of U.S. households that subscribe to a pay-TV service, including streaming pay-TV services.
$1.6 billion: Estimated negative impact on TV networks' ad revenue for May through August attributed to the writers' and actors' strikes.
6.5 million: Number of streaming subscribers that Netflix has in India, compared to Disney+ Hotstar's 40 million and Amazon Prime Video's 20 million.
$3 billion: How much annual ad revenue Amazon Prime Video's upcoming ad-supported tier could generate for the e-commerce giant.
What we've covered
How Pinterest is pitching itself to advertisers in 2023:
The platform's max width video format goes for £3.80 CPM.
Its standard video ad format fetches £2.40 CPM.
Read more about Pinterest here.
Brands, retailers increase their investments in Instagram:
72% of brand and retailer professionals surveyed by Digiday said they advertised on Instagram in the past month.
50% said they post on Instagram every day.
Read more about Instagram here.
What we're reading
The NBA's upcoming rights negotiations:
The league's current rights deals expire in 2025, and Amazon, Apple, Netflix, NBCUniversal and YouTube TV are expected to contend with Disney and Warner Bros. Discovery to secure rights to air NBA games, according to CNBC.
A major motivation behind Netflix's announcement last week that ads boss Jeremi Gorman was being replaced by company veteran Amy Reinhard was the fact that, as of June, Netflix's ad revenue and ad-supported subscriber numbers were half the counts the company had projected, according to The Information.
The owner of CBS and MTV has added iSpot.TV as a measurement currency option, in addition to Comscore, Nielsen and VideoAmp, according to Ad Age.
Apple's and Amazon's college football ambitions:
The iPhone maker and e-commerce giant have separately explored potential bids to distribute college football games on their respective streaming services, according to Front Office Sports.
Candle Media's flickering business:
The parent company of Reese Witherspoon-founded Hello Sunshine and "Cocomelon" producer Moonbug Entertainment is on pace to record a 50% earnings shortfall this year as a result of declines in YouTube ad spending and entertainment industry spending as well as the writers' and actors' strikes, according to Bloomberg.
Want to discuss this with our editors and members? Join here, or log in here if you're already a member.
https://digiday.com/?p=521181
This week's Future of TV Briefing looks at how the streaming ad market's programmatic guaranteed vs. private marketplace debate is reaching a compromise.
This week's Future of TV Briefing looks at how this year's upfront and recent announcements from AMC Networks and Paramount indicate the progression of programmatic in the TV and streaming ad market.
This week's Future of TV Briefing looks at how major streaming service owners' subscription business fared in the third quarter of 2023.