How coronavirus puts brands talk of purpose to the test
April 13, 2020 • 7 min read
•
•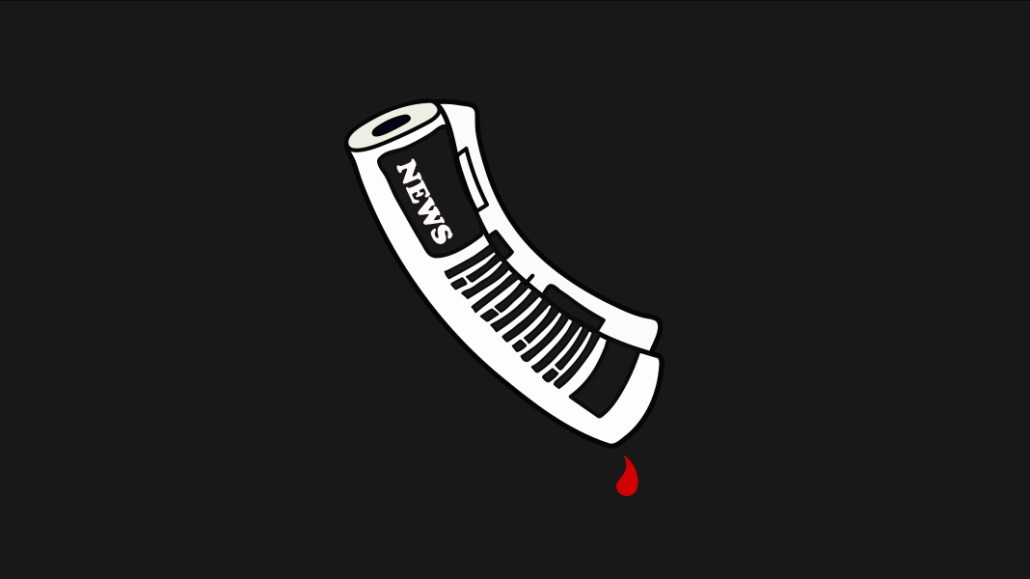 This Marketing Briefing covers the latest in marketing for Digiday+ members and is distributed over email every Tuesday at 10 a.m. ET. More from the series →
This is the second edition of a new column, focused on the challenges to media buying and marketing. Be sure to join Digiday+, our membership program, to get access to this column and all Digiday articles, research and more.
During a global pandemic, it's probably safe to say that the news is more important than ever. And yet, news organizations are bleeding, with many having to furlough or layoff reporters at a time when they're needed most.
There are a few reasons why. With advertisers pulling spending or putting coronavirus coverage on block lists it's nearly impossible for publishers to monetize the traffic surge that they're seeing. Add to that the crippling of their events businesses (once a bright spot to help diversify publishers' revenue and mitigate fallout from the duopoly gobbling up most of the internet's ad dollars in recent years) as well as calls from readers to pull down paywalls, and you've got a perfect storm.
The question then becomes one we've asked before: Do advertisers, especially the ones that have been boasting the importance of brand purpose and helping news organizations in recent years, have an ethical or moral obligation to save the news business?
Arguably they do. Publishers are facing a Catch-22. They can publish pieces related to coronavirus, serving the need for that content, and see a traffic bump but get little to no advertising revenue to support making said content. Or they can publish pieces that avoid mentioning coronavirus, the economy or bad news altogether and get some advertising revenue. There's no good answer. And revenue from marketing is reduced no matter what: Digiday Research recently found that 75% of buyers were reducing their ad spending due to coronavirus. It's an impossible position and one marketers shouldn't put publishers in. Especially as those same marketers have been saying for years they can save the news.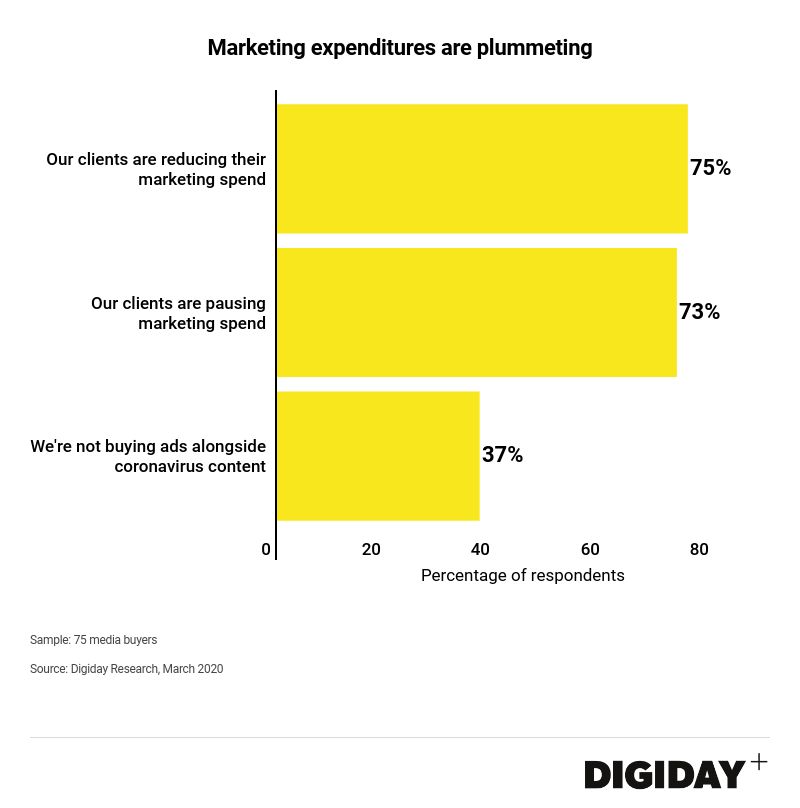 I've been asking media buyers about that conundrum this week. Of course, the people who've been putting coronavirus, economy or all negative news coverage, in some cases, on block lists for their clients over the last few weeks don't see it that way. Avoiding that coverage isn't simply a measure designed for brand safety but a way for brands to be more "human" in their approach as they pivot away from selling to be more helpful in this environment. If that's the approach brands want to take, then it's "icky" to use advertising to pitch consumers on buying the sweatpants they should be wearing while self-isolating, or whatever product they may be selling, next to coverage of the deaths due to coronavirus.
On its face, that argument makes sense. Consumers will interpret the advertising negatively and it could hurt the brand. And even though brands have spent the last few years leaning into brand purpose, pitching consumers on the idea that they are good because of the stands they take as brands and preaching as much in their advertising (think Nike's support of Colin Kaepernick or Patagonia's famous "Don't Buy This Jacket" ad), they don't have a moral obligation to news organizations.
At least, that's what former author of The New York Times' The Ethicist column Randy Cohen said. "If you want to have a free market economy, what the marketing department has to do is think about what's best for their company," said Cohen. "So it could be a foolish policy to pursue, without marketing that could lead to the end of the very outlets they rely on, but it's not an ethical obligation. Domino's Pizza has no ethical obligation to NBC."  
Cheryl Foster, a philosophy professor for the University of Rhode Island, doesn't see it as an obligation for marketers either. "Crisis points tend to force us all into a Sophie's choice between elements we normally see as co-existing," said Foster. "While it would be an act of genuine generosity for advertisers to renew ad contracts or continue to purchase space at times such as these, despite negative news content, they are under no legal or even professional obligation to do so if the relationship is one of business pure and simple."
That's true. And the especially savvy marketing departments may realize that an earned media approach will still generate buzz for their brands right now from the very organizations that are bleeding without their ad dollars. As one media buyer noted, brands that do good by creating products needed to help consumers during this pandemic are going to get coverage by media organizations regardless. 
Others believe brands are morally obligated. "Advertising pays for the free internet," said freelance copywriter and Sleeping Giants founder Matt Rivitz. "It pays for the good and bad. When we're in a situation like this pandemic and we need information if they're the ones paying for us to get this information, then they do have a moral imperative to support it when we need it the most."
There could be an easy solution for advertisers afraid of putting ads next to coronavirus content who want to help news organizations navigate this crisis: Support news organizations by sponsoring pulling down the paywall. "If a brand paid to take paywall down for two months, I bet that company would be rewarded handsomely," said Rivitz.
3 Questions with Forrester's principal analyst Jay Pattisall
How do you think marketing will be changed from this pandemic?
The economic fallout from the pandemic will accelerate a number of changes already underway. First, marketing organizations and CMOs will become more nimble and accountable. The fast response in creative and the media mix are good examples of this. From an accountability standpoint we've seen this play out with the CMO rebranded as chief growth officer or chief revenue officer. The new normal for marketers is integrated business strategists. Agencies were already adopting, purchasing or building technology. But now automation inside the agencies will be paramount to achieving efficiencies and speed. This will change how agencies work, the tools they work with and the skillsets of their employees. The new normal for agencies will be fewer, more senior staff using technology for strategy and execution in both media and creative.
As companies look to manage cash flow, will that give procurement an even bigger role in the months and years to come?
Procurement and finance's involvement in agency hiring will increase in Q2 2020 and into 2021 as happened during the 2009 downturn. The impact will be low margin deals the push agencies to only provide execution, when in fact marketers need strategic thinking and problem solvers. This sets up a showdown between marketing and procurement. The best case scenario is the CMO and her CEO boss demonstrate to the CFO that treated services designed to differentiate and drive growth cannot be treated like commoditized goods.
Do you think we'll see more mergers and more agencies close?
The industry entered this downturn in a compromised position having reported low single digit growth for 2019. Mergers and agency closings are inevitable. Furloughs and more likely layoffs will be the first step. Mergers and dispositions will follow. Ultimately followed by closures. Hundreds of agencies are in jeopardy. That said, the agility of managing marketing in a pandemic makes certain agencies more valuable. Digital and PR agencies with consulting, strategy and data practices are reporting high volumes of activity. Full service media agencies are experiencing similar demand. Advertising agencies (depending upon the category of their clients) and events agencies find themselves in more challenged positions.
Great expectations
Kantar has been checking in with 30,000 consumers in 50 markets to keep tabs on consumer behavior as well as what they are thinking during this crisis. In the company latest report, Kantar found that 47% of people now expect "companies to support hospitals during the crisis," up from 41% in the first edition of the survey. The company also found that 39% (up from 35%) survey respondents believe "that companies should be making themselves available to governments."
Quote of the week
Four weeks into working from home, agency employees are feeling burnout and Zoom fatigue. "I'm feeling more drained at the end of the day versus our days in the office," said president Erin Riley of TBWA/Chiat/Day L.A., adding that she'd been on nine Zoom calls that day.
https://digiday.com/?p=364035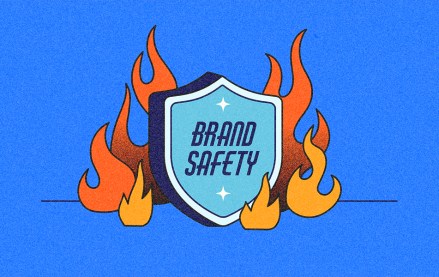 November 28, 2023 • 6 min read
"Major brands' search ads can appear on piracy, pornographic and sanctioned websites," research claims.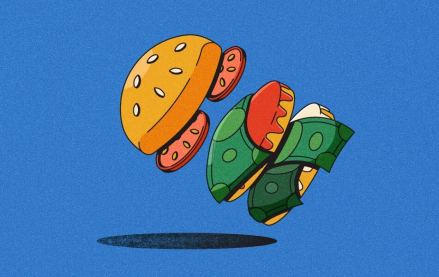 November 28, 2023 • 6 min read
As more influencers look to get into food content creation, brand opportunities are following.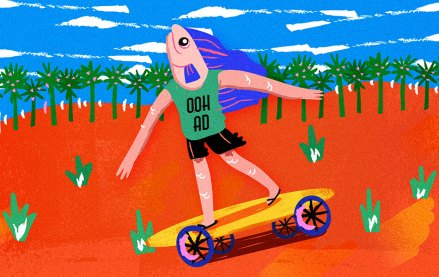 November 28, 2023 • 7 min read
As major marketers like Maybelline experiment with faux OOH, more marketers are open to the idea.