Another DTC brand diversifies media strategy amid 'looming fear of being solely dependent on Facebook'
February 4, 2021 • 3 min read
•
•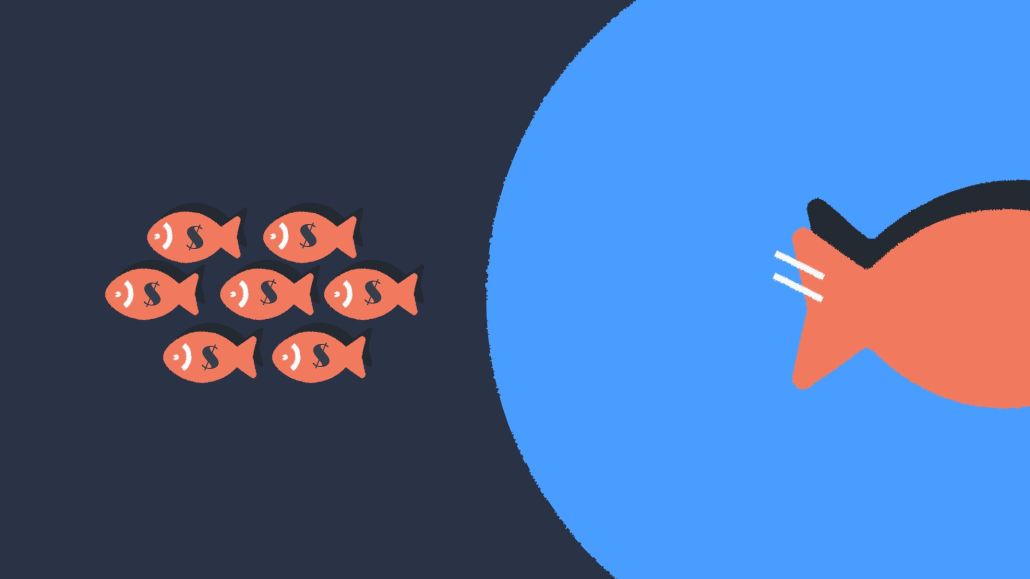 Ivy Liu
Another direct-to-consumer company — this time a cat food manufacturer called Smalls — will continue to work to become less reliant on Facebook and Instagram by diversifying its media plan this year.
Like others, the brand won't abandon the platform outright. It instead hopes to continue to tweak the approach to make the platform work for them. That means leaning into good creative and authentic messaging on Facebook as conversations around the need for diversification have continued to heat up. Digiday previously reported advertisers are pushing to diversify away from the platform. It's notable that another DTC company, many of which turned to Facebook as part of a new era of marketing to interact and reach consumers, is reconsidering its spend on the platform, as Digiday previously reported.
"From a growth standpoint, there's always this looming fear of being solely dependent on Facebook and being overly dependent on Facebook," said Matthew Michaelson, Smalls co-founder and CEO, who added that this philosophy has expanded the company's paid reach to channels including TV, direct mail and affiliate marketing.
Smalls's current monthly marketing budget is between $250,000 and $350,000, Michaelson said. When the company launched in 2017, 100% of its media budget was spent on Facebook, but the team has "slowly declined" that percentage and it now accounts for 60% of the overall media budget, Michaelson said.
Pulling away from the platform has created space for the brand to experiment with Snapchat, direct mail, out-of-home billboards and even television. Experimental makes up 10 percent of the brand's current budget, leaving roughly another 10 percent to campaign spend and 20 percent to affiliate marketing, Michaelson said.
"We've had days where we've pulled down spend in recognition of what's going on in the world," Michaelson said. "We try to move forward with that in mind."
Going forward, Smalls plans to continue to shrink its Facebook and Instagram ad spend to bring in a wider variety of metrics, Michaelson said. The platform isn't without its flaws and Smalls understands that, said executive creative director Veronica del Rosario. But it's working for Smalls's brand awareness efforts.
The creative director said Smalls prefers an educational, sometimes PSA-style, approach with Facebook advertising. The brand's latest campaign is a PSA-style one that encourages people to stay home and heed expert health advice during the Covid-19 pandemic. The move may not pull massive traffic numbers, but Smalls is playing a long-run game to build brand affinity, said del Rosario.
As brands are starting to diversify, they can face a learning curve with other platforms, according to Maddy Duyck, media director at Dagger, a full service creative shop.
"The DTC brands and smaller companies are diversifying their strategy away from a reliance on Facebook and coming to the realization that there is an immense learning curve between the user-friendly portal Facebook uses and other paid media options," said Duyck in an email. "As a result, these small businesses are having to either adapt by learning new ad-buying platforms or leveraging intermediary media strategists to outline a buying strategy to diversify on their behalf."
At the same time, Duyck noted that on the media horizon, conversations around Facebook, anti-compete and antitrust, issues as well as turf wars like the one between Facebook and Apple as well as a cookie-less future are bubbling up. As previously reported by Digiday, media buyers and industry analysts believe a diversification strategy like the one Smalls is now employing can help brands manage the impact of these issues.
"We are unable to know how these cards will fall," Duyck said in an email. "So modern marketers are having to reexamine their toolkits, and what goals can be achieved by which levers across message, moment and medium."
Ultimately brands need to be prepared to "nimbly pivot and outmaneuver the rocky marketplace in order to continue delivering impact for their businesses," Duyck said via email.
https://digiday.com/?p=393283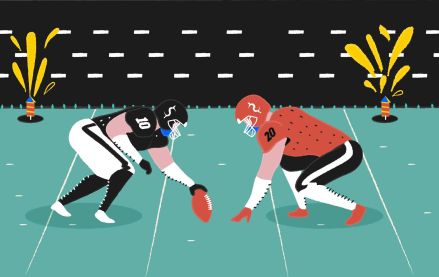 December 6, 2023 • 4 min read
In response to this challenge, the NFL's Detroit Lions have adopted a proactive strategy, introducing an extra channel for their local NFL broadcast. The objective is to broaden advertising opportunities, leverage direct-to-consumer distribution, and establish stronger connections with local fans, with the ultimate goal of increasing preseason viewership.
December 6, 2023 • 4 min read
It's been over a decade since the most recent entry in the wildly popular "Grand Theft Auto" series came out in September 2013, meaning anticipation for "GTA 6" has been building for years. Rockstar titled yesterday's trailer as "Trailer 1," making it clear that the company is poised to launch a massive marketing campaign in the lead-up to the game's 2025 release.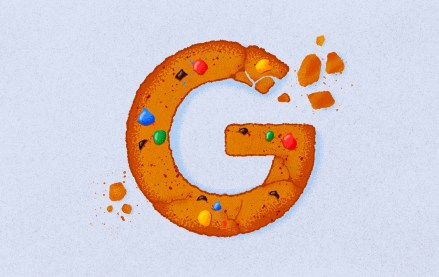 December 6, 2023 • 4 min read
A healthcare client that decided to scrap all conversion tags and cookies within weeks provides a case study for what will likely be a common experience in a year's time.