Amid a dearth of ad tech M&A, LiveRamp fielded inbound inquiries over a potential sale
June 5, 2023 • 4 min read
Ivy Liu
The industry's leading data onboarding company LiveRamp has discussed a potential sale in recent months, including to credit bureau Experian, according to sources familiar with the developments.
In recent weeks, separate sources told Digiday that LiveRamp, presently a Nasdaq-listed company with a market capitalization of approximately $1.6 billion, has held preliminary negotiations that could have resulted in a potential sale.
LiveRamp's fortunes are somewhat indicative of the major industry narratives given its longevity on the public markets — it debuted on Nasdaq after its 2014 acquisition by Acxiom, prior to the 2018 sale of Axciom's marketing services arm to IPG — as Wall Street investors pose tough questions of ad tech.
Meanwhile, LiveRamp's RampID is one of the leading deterministic solutions for targeting and measuring the effectiveness of ads in the wake of the third-party cookie — one of the critical challenges the industry faces as Google prepares to retire cookies in its Chrome web browser next year.
Similarly, Safe Haven, LiveRamp's clean room offering, is regularly touted as a leading proposition that has been named as a launch partner in major privacy initiatives from the likes of Amazon Web Services, as well as Google's PAIR over the past year.
Market fluctuations prompt interest
Discussions involving a potential sale began in late-2022, sources told Digiday. This was a period when the stock prices of publicly listed ad tech companies dropped precipitously after the historic highs of 2021.
For example, LiveRamp's stock price hit a low in the fourth quarter when its market capitalization was just north of $1 billion, a development that coincided with inbound inquiries, according to sources.
Albeit, such discussions are understood to have cooled more recently as LiveRamp's stock price has recovered with it starting to trade closer to $28 per share from February this year, compared to its Q4 low of $15.62 in November 2022.
One source, who requested anonymity for candor, told Digiday any such deal would have ideally been wrapped up during the opening 90 days of 2023 (the closing quarter of its fiscal year), a period when the company also hosts RampUp, its flagship conference where the bulk of its annual sales leads originate.
It remains unclear if talks between LiveRamp and Experian have come to a total halt; representatives of both companies declined to comment on the record.
"As a matter of policy, we do not comment on market rumors or speculation," a LiveRamp spokesperson said in an emailed statement.
Growing competition
One former LiveRamp-insider employee told Digiday that the company would have difficulty pitching any USP in a post-cookie world, even with comparatively good adoption rates of RampID — data from Sincera places it as the leading deterministic ID solution on the market.
A separate source with knowledge of the deliberations noted Experian's interest in LiveRamp is likely motivated by growing competition in the sector from rival credit bureau TransUnion — both companies made major ad tech purchases in 2020 with the former buying Tapad, while the latter purchased Tru Optik.
"At a certain price, say $20-to-$24 per share, it [LiveRamp] is worth a swing," added the source, who similarly declined to be named due to commercial sensitivities, noting that increased competition from clean room providers, such as Habu or Samooha could similarly detract from any claims of a USP.
LiveRamp posted revenues of $149 million for the closing quarter of its 2023 fiscal year in late May, up 5% year-on-year, while total revenue for the year was $597 million, up 13%, and while the company (predictably) put a positive spin on the numbers, there are some important caveats.
Sources have suggested that LiveRamp's current market capitalization (approximately $1.6 billion at the close of May 2023) would suggest a potential sale price in the region of $2 billion. Although, executives there would have to convince potential suitors of their ability to provide incremental value as part of a bundle offering to advertisers to command any additional premium above its market capitalization.
Mark Zgutowicz, a senior research analyst at The Benchmark Company that advises investors on the performance of LiveRamp stock, pointed out how the company's relative declines in subscription revenue suggest the commoditization of its offering.
"What all these companies are looking for is to offer the ID, the clean room, and then do testing and measurement, that's the utopia if you will. But in practicality, that's not necessarily how advertisers and publishers want to work," Zgutowicz told Digiday. "They want to sometimes use agnostic third-party measurement or their own proprietary clean room tech, and then use one of the IDs and keep that pricing compressed."
Meanwhile, Daniel Salmon, an equities analyst at NewStreet Research that formerly advised investors on LiveRamp as part of his portfolio, noted that while LiveRamp "should theoretically excel" as third-party cookies are sunsetted, there are some important questions to ask.
"It's always been the thesis of the company to take advantage of cookie depreciation and be the tool that people move to instead," he told Digiday, noting that LiveRamp has publicly acknowledged how curbing its reliance on third-party cookies has impacted its revenue in recent years.
"However, there's always been a wider narrative about how important are cookies… to the methodology of RampID in the first place," added Salmon.
https://digiday.com/?p=505995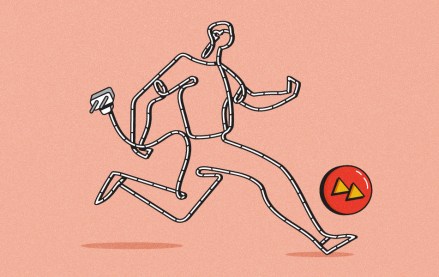 September 22, 2023 • 4 min read
Women's sports are having a moment. Brands, media companies and agencies are looking to get in on the action.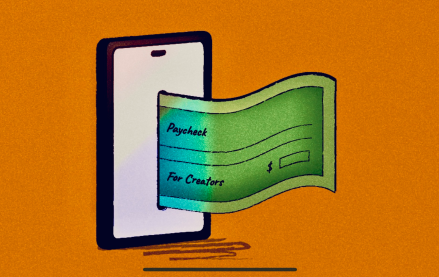 September 22, 2023 • 6 min read
The Hollywood strikes were supposed to be a game changer for many of them, but the situation hasn't quite lived up to the hype.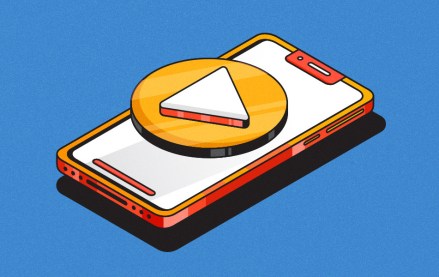 September 22, 2023 • 5 min read
Given the rise of short-form video, agencies that focus on the format, rather than specific platform expertise, will reap the rewards.