Ad tech insiders expect Apple to eliminate a key mobile ad targeting feature
June 22, 2020 • 6 min read
•
•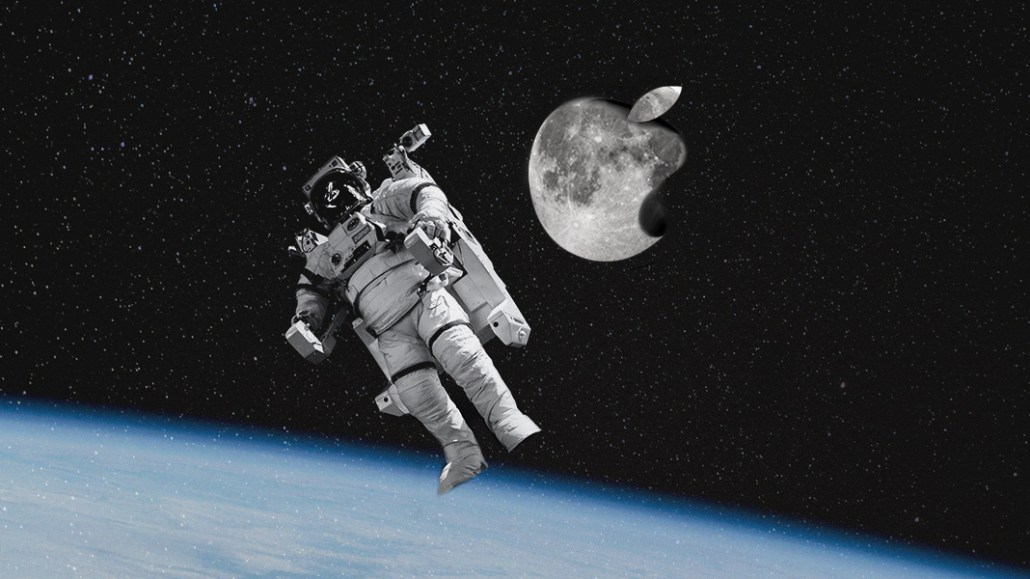 Apple is set to host its Worldwide Developers Conference on Monday, June 22, the highly anticipated annual event where the tech company announces the latest software updates for its iPhones, Macs, and Apple TVs. 
This year, the ad tech industry is closely following the (virtual) proceedings. Speculation abounds that Apple might begin to unravel its IDFA, or identifier for advertisers. The IDFA is the only means for advertisers to precisely target and track users within apps on iOS devices. 
Any depreciation — and especially its full blown removal — would have a huge impact on the estimated $200 billion+ mobile advertising market. Apple has a 26.7% share of the global mobile operating system market worldwide — though advertisers tend to pay a premium to reach its affluent userbase.
Here's what you need to know about the IDFA changes that could be around the pike. Apple did not respond to request for comment.
What is the IDFA?
IDFA is a unique, random number tied to a user's device that allows advertisers and data companies to assess how a user has interacted with an ad — on an aggregated, not individual, basis.

The IDFA is switched on by default but users can opt out by enabling "Limit Ad Tracking" on their device. Just over 30% of users in the U.S. have selected that option, according to Singular, a marketing intelligence platform.

Why would Apple want to get rid of it?
Apple has positioned user-privacy at the heart of its brand. Its CEO Tim Cook has taken pot shots at rivals like Mark Zuckerberg over the years over Facebook's data-privacy missteps.

Apple introduced Intelligent Tracking Prevention on its web browser Safari in 2017, blocking third-party tracking cookies by default. The company has since released a number of updates to ITP to put the kibosh on ad tech and data companies' workarounds.

So IDFA is somewhat of an outlier — not least because mobile IDs are far more persistent than cookies. Plus, data brokers who place their software development kits in apps can link the supposedly anonymous ID with other signals like location information and a name or email address in order to create user profiles, as this New York Times investigation detailed last year. Data vendors say that they seek users' consent before collecting information like their location, but that doesn't always mean users are fully aware about the types of companies that are consuming their data and what they are doing with it.
"If [Apple] truly do what they do [with ITP in] Safari for privacy reasons then IDFA should have been gone three years ago," said Mathieu Roche, CEO of digital advertising company ID5.

Why now?
It's worth pointing out that there was speculation ahead of last year's WWDC that IDFA could be on the way out but the rumors didn't quite come to pass. Instead, the company updated its App Store developer guidelines to ban third-party advertising and analytics within kids apps (previously only behavioral advertising was banned in apps aimed at children.)

Two important industry events have happened since: The California Consumer Privacy Act went into effect in January and, later that month, Google announced its plan to kill off third-party cookies in Chrome within two years. Your move, Apple.

What would happen if Apple took the nuclear option and removed the IDFA tomorrow?
Chaos, most likely. 
Many iOS app developers rely on the ad-supported model and removing the IDFA could massively disrupt their monetization and hamper their new-user download marketing strategies if Apple doesn't come up with a suitable alternative. They'd likely need to shift to encouraging users to share data in another form, such as through a login.
"The app ecosystem is fairly underrepresented anyway from a big brand point of view in terms of investment," said Dan Larden, managing partner at programmatic agency Infectious Media. The removal of ID-based targeting and measurement could make the app space "a lot harder to do outside the walled gardens."
Players in the mobile attribution and app-ad targeting space — one of the few areas of ad tech still attracting multi-million dollar investment and M&A — would be massively hampered: The IDFA is essentially the backbone of their offerings.
And Apple has skin in the game in making sure its mobile app ecosystem thrives. Apple said that its App Store "facilitated half a trillion dollars" of commerce in 2019 — 15% of which it takes a commission on. The removal of the ID could see Apple becoming more of a "walled garden" player by controlling more of the advertising element of that ecosystem—but focusing on elements like context and search versus precision targeting and tracking. Think Amazon, but less retarget-y.
However, the move wouldn't be without risk: This month the European Union launched two investigations into alleged anticompetitive practices within its App Store and payment businesses.

How about some alternatives, like the IDFV?
The "V" in IDFV stands for "vendor." An app developer like gaming company Zynga, for example, could use that ID across all their own apps — operating a little like first-party cookies do on the web. It'd potentially reduce the likelihood of middlemen vendors correlating a user's activity between separate apps.

What's the SKAdNetwork?
In 2018, Apple posted documentation for an ad network API that "helps advertisers measure the success of an ad campaign while maintaining user privacy." The idea is that Apple can send a notification to an ad network when a conversion takes place, without also sending back user- or device-specific data.

While that might be a reasonable — if simplistic — replacement for some advertisers, it would be a blow to mobile attribution providers as Apple would keep all the information within its own proprietary environment. All that said, there hasn't been much movement with the SKAdNetwork in two years.

What about just rotating the IDFA?

Back in April last year, Mozilla — which is behind the Firefox browser — launched a petition imploring Apple to rotate users' IDFAs every month. "That means we could still get relevant ads, but there's a real cap that makes it harder for companies to build profiles of us over time," the petition said. Apple hasn't responded to the petition.

Is there a chance Apple will leave the IDFA be?
Rather than depreciating the IDFA altogether, another route could simply be that Apple changed its "limit ad tracking" setting to be switched on by default.
If Apple does decide to make a significant change to the IDFA, experts predict the company will allow a grace period.

"They won't press the button immediately because it'd be devastating. It takes along time for app makers to switch SDKs to use different methods —you're going to get a six month to a year window, said Nicholas Halstead, CEO at data technology company Infosum.
But, he added, "As we realized with Google's Chrome: Giving a two-year window still seems terrifying to most of the ecosystem."

https://digiday.com/?p=370452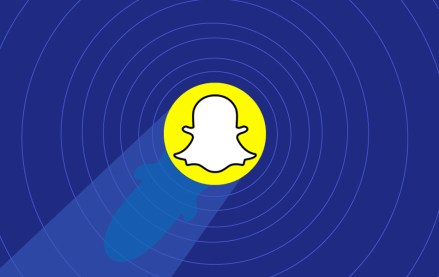 September 29, 2023 • 3 min read
•
•
"We are not diminishing the importance of AR," he said. "In fact, we are strategically reallocating resources to strengthen our endeavors in AR advertising and to elevate the fundamental AR experiences provided to Snapchat users."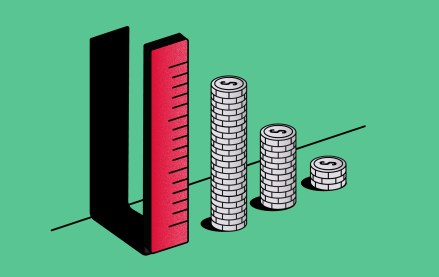 September 29, 2023 • 4 min read
•
•
In Q4 of this year, Activision Blizzard Media is launching in beta a new measurement tool dubbed the Attention Measurement Scorecard. The goal: to raise brands' and marketers' confidence in in-game advertising.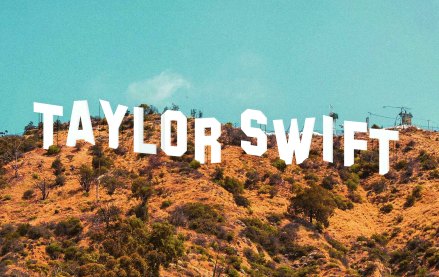 September 29, 2023 • 4 min read
•
•
The concert film will likely help build on cinema advertising's momentum after Barbenheimer.