In the absence of third-party cookies, publishers are building walled gardens of their own
February 7, 2020 • 4 min read
•
•
The concept of a walled garden tends to send shivers down the spines of advertisers. After all, platform companies like Google and Facebook safeguard consumers' personal data within their "walled gardens,"with advertisers ceding their control over it.
With Google planning to phase out the use of third-party cookies in its Chrome browser, advertisers are increasing seeking granular audience data from other sources to preserve the accuracy of their ad targeting. All this puts publishers in a strong position to create their own versions of walled gardens since they have authenticated audience data that they collect each time a person logs on to view their content. And advertisers are expressing interest.
With quality data about consumers becoming scarcer, prices for it could increase as well. To that end, publishers are trying to grow their addressable audiences through authentication and registration strategies. They are attempting this on their own, as Belgian publisher DPG Media has done, or through alliances like Ozone Project, launched by a group of publishers in 2018 to create an alternative to the platform companies' walled gardens.
Commercial executives at Ozone Project are citing greater demand for its "more private environment," said the Ozone Project's chief revenue officer Craig Tuck. The alliance is creating value for advertisers by arranging for publishers' content to load faster and to have more relevant advertising displayed at the right frequency, Tuck said. This is done by gaining user consent across multiple publishers' web domains, he added.
Unlike the platforms' traditional walled gardens, these publisher-backed alternatives let advertisers share the personal, anonymized data they own without having to cede control over it. Data in the Ozone Project's walled garden, for example, can be audited by an external party should advertisers request it.
DPG Media wants to create and sell to advertisers its customized solution, powered by its own technology and data. "With everything that's happening around the identity and consolidation of supply, publishing groups have to think more clearly about how they act as a direct gateway for media buyers" said Stefan Havik, chief revenue officer of DPG Media.
Some advertisers interviewed by Digiday are keen for publishers to create their own closed ecosystems. "Publishers could be doing more for cross-platform measurement to help the advertising ecosystem," said Unilever's svp of global media, Luis Di Como. He is helping his company build its own network of trusted publishers to purchase ads from: It's Unilever's version of a walled garden, he said, noting that the consumer packaged goods company wants other advertisers to join the initiative.
While platform companies like Google and Facebook control an abundance of data about consumer purchases, they don't own an abundance of content like publishers do. Therefore these platform companies cannot collect as much data about people's engagement with content. For advertisers with large customer databases, availing themselves of the opportunity to match their own data to the unique rich data sets owned by publishers is a safe, effective bet in a market with a growing scarcity of quality audience intelligence.
Some advertisers like American Express are turning to ad tech vendors like Neustar for help. "There's an opportunity for advertisers to build measurable ecosystems of partners that include the top publishers they buy from, while still working [within] the traditional walled gardens like Google and Facebook," said Neustar product marketing director Devon DeBlasio. Thus ad tech vendor Neustar is capitalizing on its publisher relationships to facilitate the synching of publishers' data with that of advertisers, DeBlasio said.
Thus, variations on the proverbial closed walled garden ecosystem are gradually becoming more prevalent, whether through login alliances that let users enlist a single account to register with multiple sites, publisher alliances like the Ozone Project that allow advertisers to match their data with a pool of publishers' data, or data clean rooms where advertisers and publishers collectively share their data in privacy-protected fashion.
Media agencies also see an opportunity in tapping into the publisher-backed walled gardens. Since investments will need to be made to enable optimization of data shared between the various walled gardens (including the smaller ones and even those of Google and Amazon), media agency executives see their companies as serving as navigators in what will become an increasingly complex ecosystem.
"With the added fragmentation, less reach will be delivered, but it will be nicer and attuned to certain demographic interests, such as a Guardian reader versus a Vice audience," said Paul Kasamias, managing partner at Publicis Media agency Starcom. "Agencies will need to build plans that are layered with multiple programmatic guaranteed deals; one alone will not deliver on client KPIs."
For these alternative walled gardens to thrive, publishers must pitch the depth of their addressable audience rather than just the number of unique visitors, Stuart Colman, a sales vp for ad tech vendor InfoSum. Previously, publishers have found it hard to articulate the strength of the data they possess in their walled gardens, which in turn has given advertisers an excuse to spend their money elsewhere, Colman added.
"Ultimately, the success of a walled garden must come down to the addressable audience it's built on top of," Colman said. "Every publisher has to go on that journey of getting more people to register to their sites to access the content."
https://digiday.com/?p=358991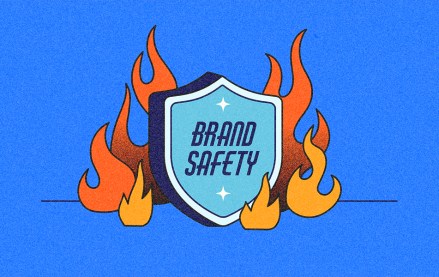 November 28, 2023 • 6 min read
"Major brands' search ads can appear on piracy, pornographic and sanctioned websites," research claims.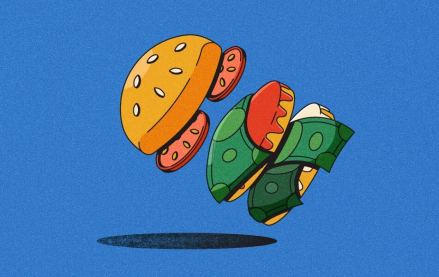 November 28, 2023 • 6 min read
As more influencers look to get into food content creation, brand opportunities are following.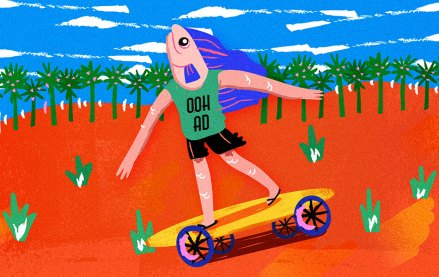 November 28, 2023 • 7 min read
As major marketers like Maybelline experiment with faux OOH, more marketers are open to the idea.