To fight Google and Facebook, European publishers try login alliances
November 6, 2019 • 7 min read
•
•
Publishers across Europe fret that the duopoly's dominance will only get stronger as new online privacy regulations and recent anti-tracking moves from browsers take hold. Attracting registrations is a key tactic for publishers looking to maintain a relationship with their users and to be able to gather the first-party data to offer those prized audiences to advertisers. That's led to a mushrooming of publishers establishing so-called login alliances that enable people to use a single account to register with multiple sites.
Login unions have formed between publishers in countries including Switzerland, Finland, France, Portugal and Germany. Some of those alliances also extend to offering enhanced ad-targeting options to advertisers. But as can often be the case when competitors decide to collaborate, progress across the board has been relatively slow, hamstrung by competitive concerns, technical snafus and data-sharing disagreements.
Still, the direction of travel is preferable to the current state of the web's open marketplace, according to Alessandro De Zanche, founder of media consultancy ADZ Strategies.
"I think alliances are the future for media owners. It doesn't mean [publishers will need to flatten] their different characteristics; it doesn't mean having a monopoly, but it means [having] an environment with strict standards," De Zanche said.
The German barometer
The German market is probably the most advanced to date when it comes to offering unified login solutions.
German broadcasters RTL Group and ProSiebenSat.1 Media SE joined forces with internet service provider United Internet to create a unified login service in 2017. The independent European NetI D Foundation was formed the following year and the login solution officially launched for consumers in November 2018.
Around 70 companies use the NetID login currently, and more than 25 companies are in the process of integrating it. A NetID spokesman declined to comment on current user numbers but said it potentially reaches 38 million users in Germany alone across the participating websites.
Elsewhere in the German market, Verimi, which launched in 2017, sees itself less as a publisher login alliance and more as a safe for an internet users' entire digital identity, to let them open bank accounts or access government services online, for example. Shareholders include Axel Springer, Deutsche Telekom and Allianz. A Verimi spokesman also declined to comment on user numbers.
The Portuguese paradox
Portugal is not a large market. With just 6.5 million internet users, Portuguese publishers can hardly afford fragmented approaches. That led the country's top six media companies to ally in 2017 under the banner of Project Nonio to create a single sign-on for users and a shared pool of aggregated data segments to offer advertisers. The effort has been slow going, amid protracted talks about issues such as governance and which tech provider to use.
"In the beginning, we are always looking for what will be the perfect solution, [but] perfection doesn't exist — we have to keep moving," said João Paulo Luz, digital director at Portuguese publisher Impresa, calling Project Nonio the "Mona Lisa trap."
Around 1.5 million people are registered with Project Nonio today, less than a quarter of Portugal's monthly internet market, Luz said. But from this month on Project Nonio hopes user numbers will get a shot in the arm as participating publishers will require users to register if they want to access more than a single article or the homepage.
Another big decision to make is how to structure Project Nonio's commercial infrastructure. The ad sales team representing Project Nonio currently rotates between each publisher every quarter, but the alliance is considering more of a marketplace offer. But that too has its downsides — not all content is premium, but pooled inventory is usually considered equal.
The French connection
In France, publishers are trying out a lightweight model. Ten media companies in France across news publishing, radio and broadcast pooled resources earlier this year to create "PassMedia," allowing French internet users to login with the same details across their online offerings. The alliance aims to begin testing PassMedia with consumers by the end of the year, said Bertrand Gié, head of Le Figaro's news division and president of French publisher trade association Le Geste.
In contrast to some of the other alliances, PassMedia set out to be "the lightest system as possible" and will simply collect emails rather than creating a more complex shared data lake to be shared between publishers for the purposes of advertising, according to Gie.
"Regarding the media landscape in France, the best way to make our project fail was to think too big," Gie said. "An email is not perfect, but it's much better than a cookie because it will be the same email whatever screen you are coming from."
Still, there are technical challenges to overcome, such as how PassMedia will work in a frictionless way with users who already have a login and subscription on certain websites, Gie said. Another step is for the publishers to use their own websites to fully explain the benefits of MediaPass to users.
The Swiss sign-on
The four largest publishers in Switzerland launched a login alliance in mid-October, and they too are approaching the project slowly.
Switzerland isn't a member of the European Union — so GDPR and the forthcoming e-Privacy Regulation are less of a going concern — but publishers there are still hoping the alliance will help them form a more direct relationship with their audiences for advertising purposes and to improve the user experience on their sites.
Around 10,000 people per day have signed up so far, a registration rate that is above expectations, according to Thomas Gresch, CTO of participating publisher Tamedia, the largest privately held media company in Switzerland.
The next step is to build a common technology platform and make decisions about how to monetize the publishers' combined data, such as whether to launch a collective sales house. Those decisions aren't likely to be made until next year, which is when Swiss broadcasters are also expected to join the alliance, Gresch said. He added that not all of the participating publishers want to collaborate on the advertising element.
Finland not yet Fin
Last autumn, the four largest publishers and broadcasters in Finland — Alma Media, Sanoma Media Finland, MTV and Yle — created a single-sign-on concept under the working brand name of "Media Key."
The consumer launch is set for next year, according to Johanna Vartiainen, director of digital ad operations and development at Alma Media.
The project's biggest challenges were twofold: data-protection and defining the needs and solutions suitable for all to be able to select the best customer identity management provider, Vartiainen said in an email. "Of course, implementing this will require investments too," she added.
International collaborations
It's unclear whether publisher login alliances will work across international territories, taking into account different languages, country-specific regulations and how difficult it has already been for such unions to form in more concentrated, single-language markets.
Germany's NetID is looking to expand internationally in 2020.
"The topics we address are relevant throughout all of Europe," said Sven Bornemann, CEO of the European NetID foundation. "In order to stand up to [Google, Apple, Facebook and Amazon] and to present a real, credible alternative, it's necessary to find a common European approach."
Starting next year, NetID plans to introduce new products to let its partners collect legally compliant GDPR consent from users through the login solution rather than having a separate cookie banner pop-up. That data can then be used to serve user-specific content or ads, Bornemann said.
While rival publishers and broadcasters in the U.K. and the U.S. — a market preparing for the forthcoming California Consumer Privacy Act — have come together before to form ad sales and data alliances, consumer-facing login solutions might not be feasible.
There are more and bigger publishers in the U.S. and the U.K. who will have less incentive to cooperate, especially those who see investments in their own data management platforms and tech stacks as sources of competitive advantage, said independent media analyst Alex DeGroote.
The ad buyer view
It's still too early for any of the login alliances to be pulling significant ad budgets away from the likes of Google and Facebook. Still, some ad buyers are closely tracking how they progress as they prepare for an environment where third-party cookie access is throttled.
Matt McIntyre, vp of programmatic for EMEA at WPP media agency Essence, said while such partnerships seem like the obvious way for publishers to defend themselves against the big platforms, at the moment "we aren't seeing a huge amount of pressure that makes the alliances more appealing to us than working with the publishers directly."
"I think that as the market for legitimate access to audience targeting data and inventory becomes more squeezed, the publishing alliances will really start to prove out the value for these companies teaming up," McIntyre added.
https://digiday.com/?p=351814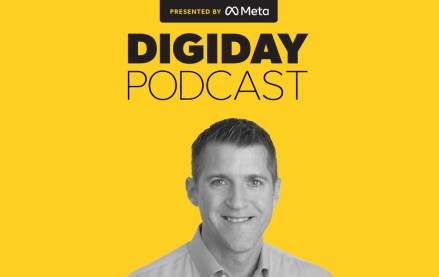 November 28, 2023 • 4 min read
Google's vp of global ads is confident that cookies will be gone from Chrome by the end of next year, despite all the challenges currently facing the ad market.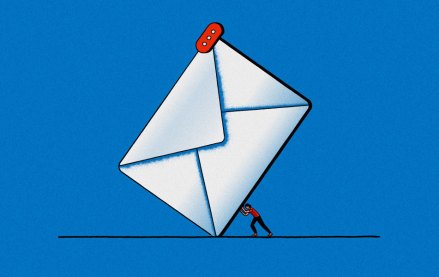 November 28, 2023 • 6 min read
Some email newsletter platforms' click-through rates are actually click-to-open rates, which are measured against the number of emails opened rather than the emails sent. But buyers seem to prefer it that way.
November 24, 2023 • 5 min read
Publishers' events businesses picked up pretty significantly during the back half of this year — and they will focus on sustaining that lift into 2024, according to Digiday+ Research.