YouTube's push for TV ad dollars is hurting its business right now
April 29, 2020 • 10 min read
•
•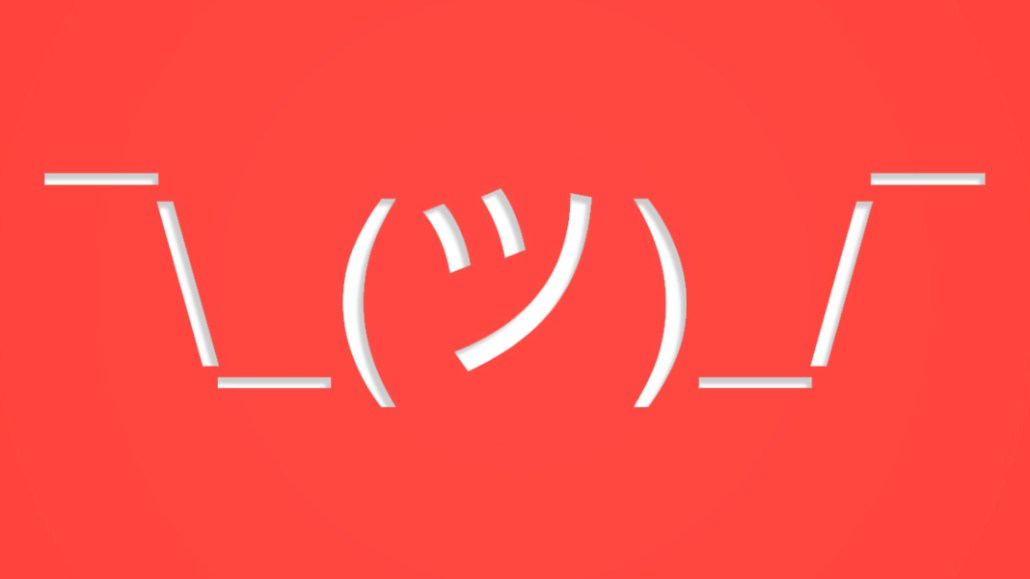 This Future of TV Briefing covers the latest in streaming and TV for Digiday+ members and is distributed over email every Wednesday at 10 a.m. ET. More from the series →
Advertisers have come to view YouTube as akin to traditional TV. Under normal circumstances, that is a boon to YouTube's advertising business. But in the current ad market, it has become a liability.
The advertiser shifts have already cut into YouTube's advertising revenue. While YouTube's advertising revenue grew by 33% over the past year to total $4.0 billion in revenue in the first quarter, the video platform's advertising revenue growth decelerated to "high single digits" by the end of March, Alphabet CFO Ruth Porat said during the company's earnings call yesterday. She said that YouTube's direct-response advertising revenue "had substantial year-on-year growth for the entire quarter," but its brand advertising revenue began to fall in mid-March.
Over the past six years as YouTube has packaged its most popular channels into premium inventory tranches for advertisers, successfully establishing itself among advertisers as a TV-like brand awareness platform that offers more flexibility than traditional TV. But that's not what advertisers are in the market for right now, according to agency executives.
Under pressure to manage costs and protect revenue, advertisers are not looking to raise brand awareness so much as to push product. The brand-direct response pendulum always swings to DR in tough times.
That means advertisers want to redirect brand advertising campaign commitments to DR channels, such as search and social. While advertisers are cutting the money they spend on TV advertising, doing so is not as easy as pulling dollars from platforms like YouTube.
"A lot of clients are exercising the fact that [YouTube] is more of a cancelable medium than other video-based media. You might not be able to get out of all your upfront commitments on linear, but you can pause YouTube with a flick of a switch," said one agency executive.
While some advertisers put a halt to YouTube ad spending , other advertisers have moved away from purchasing the top-tier inventory that YouTube sells on a reserved basis in favor of programmatic ads, according to agency executives. Two media executives said they have also noticed this shift from reserved to auction-based buying in their YouTube channels' revenue analytics. The shift saves advertisers money: reserved CPMs range from $30 to $35 compared to $5 or $6 CPMs in the auction, according to Ting Zheng, social account lead at PMG.
The reduced competition among brand advertisers for YouTube's inventory has cut down ad prices for performance-minded marketers that buy ads on cost-per-view basis, paying when someone watches an ad to completion (or 30 seconds of it) or clicks on the ad. Normally, advertisers pay YouTube around $0.04 per view, but the price per view has dropped to $0.02, said a second agency executive.
YouTube's lower cost per view has helped the platform to attract more money from performance advertisers. For example, a streaming service that advertises on YouTube to acquire subscribers has increased its spending on YouTube ads by single-digit percentage points since the quarantine, according to the second agency executive.
However, ads on YouTube do not perform as well as ads on search or social platforms, especially as YouTube's viewership has grown on connected TVs where people are less likely to click on an ad. For every dollar spent on Facebook ads, an advertiser typically sees $2 or $3 in return, whereas on YouTube the return "you might not see more than $0.50," said Zheng.
As a result, even though companies are shifting more money toward performance advertising, YouTube is not a primary beneficiary.
For the streaming service advertiser, "it's not like our go-to lower funnel re-marketing tactic. We lean more on the open exchange and finding our audience wherever they are across the web," said the second agency executive.
The shifts have also cut into the advertising revenue of media companies and individual video creators that have seen YouTube ad prices drop by around 20% despite a surge in viewership. This dynamic is not unique to YouTube. "We are seeing the same user increases and CPM decreases on both Facebook and Snapchat," said Jess Richards, global head of social at Havas Media.
However, the dynamic is more consequential on YouTube, which is the primary revenue-generating platform for many publishers' and creators' digital video businesses. While some publishers and creators have seen the higher viewership offset the lower ad prices, others have seen the situation net out to a year-over-year decline in revenue. "It's just another kick below the belt," said one media executive.
The bright side for YouTube — and the publishers and creators that rely on the platform for revenue — is that, as businesses open back up, advertisers will need to draw people's attention to the fact that they can shop in a marketer's stores or eat at its restaurants again. While marketers could run billboards and TV ads to make those proclamations, they are more inclined to look for flexible buying options, such as ads they can bid on, such as ads on YouTube.
"It will bode well in that back half of the second quarter and the third quarter that YouTube has that flexibility," said the first agency executive.
Confessional
"We have a handful of channels that do well on Roku, Pluto [TV] and Samsung [TV Plus], but it's a river of pennies — or half-pennies."

— Entertainment executive
Stay tuned: Free, ad-supported streaming uptick
Will the economic downturn spur a flood of people to cancel their pay-TV subscriptions and subsist largely on free, ad-supported streaming services? Many industry executives have speculated it might and been waiting to see if they're right. They might be, at least with respect to people's interest in free streaming.
In March, Amazon saw a 20% month-over-month increase in watch time for live and free, ad-supported streaming apps on its Fire TV connected TV platform, according to Amazon's vp of product development for Fire TV Sandeep Gupta. The company didn't break down the free, ad-supported share of that stat or provide raw numbers to understand how much time people are spending watching free shows and movies.
While Gupta said the watch time trend signals an acceleration in people cutting the cord, it's unclear how much of a contributing factor that may be at this point. For example, DirecTV lost 359,000 subscribers in the first quarter of 2020, but the satellite TV service has been shedding subscribers for years, though its streaming alternative DirecTV Now has seen a deceleration in new subscribers. One TV network executive said they have not yet seen a significant increase in cord-cutting.
Also unclear is whether the free, ad-supported streaming surge will survive the quarantine.
One media executive said their company's 24/7 streaming channel is seeing "all-time highs in streaming and watch time hours on various [free, ad-supported streaming] platforms." Having acquired 300 hours hours of non-exclusive programming to fill its streaming channel, this person has hopes that the spurs the maturation of the ad-supported streaming market. However, being in the media industry, they remain wary of the uptick being anomalous.
"Will we continue to see that viewership is rising so fast in [ad-supported] environments that we'll see more premium programming in [ad-supported] environments? Or will the reverse happen and stuff starts coming off [ad-supported services]?" said the media executive.
Amazon is incentivized to accelerate the rush to free streaming service, considering it sells ads to them and for them. And it appears intent on doing so. Gupta said the company is working on new ways to draw audiences' attentions to the free programming on its Fire TV platform. He declined to offer any more information than that. Nonetheless, "it's definitely is a focus for us to do more to highlight free content on our devices," Gupta said.
Numbers don't lie
-3%: Week-over-week decline in time people spent streaming videos during the week of April 13 — traditional TV watch time fell by 2% — according to Nielsen.
15.6 million: Average number of people that tuned into the NFL Draft on April 23, which marks a viewership record, according to Nielsen.
Trend watch: TV's small advertiser surge
Nearly half of TV's top advertisers today were not among the top advertisers before the pandemic, according to research firm LightShed Partners' analysis of data from TV ad measurement firm iSpot.tv.
This shift may only last as long as automotive and movie advertisers hold on to their money. And it probably goes without saying that the TV networks likely can't wait for that day to come. Still, this recasting could be advantageous for the networks.
Some of the top advertisers cutting their TV spend are likely legacy buyers that enjoy lower ad prices after years of making upfront commitments. That caps the networks' revenue growth, which is why networks like NBCUniversal love to tout the money they get from digitally native companies. The latter group are newer and therefore more lucrative for the networks because they are not negotiating from baseline prices set last century.
Returning to TV's new top advertisers — and setting aside the question of Copper Fit's long-term growth prospects — these companies are potentially the TV ad market's new blood. They may only be advertising on TV right now because it's much cheaper than usual. But if they find that their ads perform — and if networks' sales teams use this period to recruit new clients — they may opt to spend more money on the medium moving forward.
What we've covered
With no games, sports publishers turn to user-generated videos:
House of Highlights, ESPN and Whistle are leaning on user-generated videos to maintain their video output.
Close to 70% of the videos House of Highlights posts to Instagram consist of user-generated clips.
Read more about sports publishers here.
TV industry expects upfront ad market to split into two periods:
TV ad buyers and sellers expect some upfront negotiations to take place during the traditional summer timeframe and others to follow in the fall.
Both sides also expect advertisers to seek more flexibility in their upfront commitments.
Read more about TV advertising here.
News publishers tap into live streaming on YouTube:
Sky News, The Sun, The Guardian, Euronews and The Telegraph have seen rises in live-streamed minutes watched.
During March, the amount of live-streamed minutes watched on YouTube increased by 189%.
Read more about YouTube here.
Masterclass seizes its moment:
The online learning platform began seeing subscribers spend more time watching classes in early March.
Despite the seeming ubiquity of its ads on Instagram, Masterclass claims it hasn't dramatically increased its spending on ads.
Read more about Masterclass here.
What we're reading
Come for Vanity Fair's behind-the-scenes look at how the TV production industry ground to a halt. Stay for the revelation that "Riverdale" played an outsized role in the matter.
Producers I've talked to in the past couple weeks don't expect to return to physical production until sometime this summer at the earliest. Even then they expect there will be phases to the return. In a proposal obtained by Variety, two producers have outlined how productions may be able to resume while protecting cast and crew.
Vox Media's entertainment arm usually takes 10 weeks to produce an episode of its Netflix series "Explained." For a special season on the coronavirus outbreak, the studio turned around the first episode in less than three weeks, according to The Hollywood Reporter. The episode's production — relying on pre-recorded footage, animation and voiceover — is a case study on how producers are putting together shows during the quarantine.
Within less than a month of its launch, Quibi has lost its head of brand marketing, which follows the departure of two other top execs last year. That follows a debut that was beset by an actual force of nature and that has failed to produce a breakout hit (unless Rachel Brosnahan's golden arm counts). T-minus 66 days until those 90-day free trials start to expire.
https://digiday.com/?p=365524
This week's Future of TV Briefing looks at what an industry group's conditional certification of three measurement currency contenders signals about the TV ad business's measurement overhaul.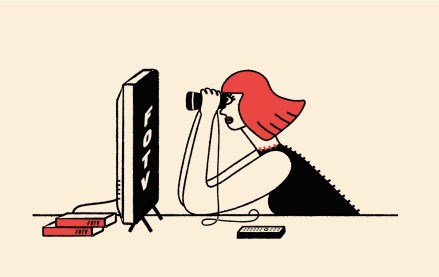 This week's Future of TV Briefing offers an updated list of the key terms that can cause confusion when talking about the TV, streaming and digital video industry.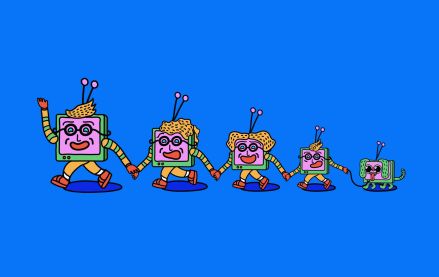 This week's Future of TV Briefing looks at what the Disney-Charter pay-TV distribution deal seems to indicate about the increasingly more-complementary-than-contentious relationship between traditional TV and streaming.