If you've spent time mindlessly scrolling through Instagram or watching tutorials on YouTube lately, you've probably been inundated with Masterclass ads.
Maybe Gordan Ramsey has pitched you on his cooking class or Natalie Portman has asked you to take acting lessons from her (for me, it's a mix of trailers for Judy Blume and David Lynch classes). The instructors and trailers change depending on your interests — Masterclass has roughly 80 instructors now — but the uptick in Masterclass advertising for some has become one of the pillars of the weird quarantine world we now live in, so much so that Saturday Night Live recently parodied the online learning platform's advertising. Only SNL's version had Masterclass running out of new content and having to broadcast new classes by the likes of Jojo Siwa and Timothée Chalamet.
In early March, the company started to see its existing subscribers spend more time watching its classes. At the same time, the company found that people were watching its trailers more frequently. Masterclass would not say how much engagement has increased or how many new subscribers they have added.
"That's something of a marketer's dream," said Masterclass CMO David Schriber of people watching the company's ads in full, adding the circumstances during which that has happened are something no brand would hope for. "That was a signal that made us feel like we have a role to play here." 
Masterclass is one of a group of "winners" in the current crisis. While industries like travel and retail fight to survive, the shift to a world stuck at home has been a boon to everything from packaged goods giants, at-home fitness companies, streaming services and online learning.
Despite its seeming ubiquity on Instagram and other channels, Masterclass claims it hasn't dramatically increased its spending, adding that what the company is currently spending on advertising is similar to that of a big class launch. Schriber's explanation for those who suddenly see a lot more Masterclass ads: "People who don't subscribe to Masterclass but clearly resemble those who do probably see a lot of us [right now]," said Schriber. "It distorts your view of how much advertising we're really doing."
Ask people in Masterclass's target market — as Schriber put it, "the 30-something who's trying to find their way through a career and a home life" — if they're inundated with Masterclass advertising at the moment and you'll hear a resounding yes.
That could be the result of a change in frequency of ads for those audiences, according to Nik Sharma, founder of Sharma Brands. "When you have a defined audience, especially with Covid, you get more inventory from the same audiences, or even just overall," said Sharma. "All that said, the frequency is probably going up, which is why people are saying they feel they see the brand more often."
Some advertisers have cut back or halted spending altogether due to the crisis. Because of that television has become cheaper and it's become more "efficient" for the company to use digital channels like "Facebook and YouTube to communicate to more people," explained Schriber, adding that much like other DTC brands the company uses a return on ad spend model to figure out its marketing mix.
Those changes could account for the company's ability to keep the advertising spending relatively the same as that of a big class launch — Vogue's Anna Wintour's "Learn How to Be a Boss" class, for example — and the media approach the same while people say they are seeing more ads from the company.
"It's smart to play offense advertising right now if you have the cash and you fit the change in consumer behavior," said Kevin Simonson, vp of social for Wpromote.
For those who are seeing more Masterclass ads now, the advertising they're seeing has largely stayed the same as it was before the coronavirus hit, save for the new "buy one, share one" message at the end of the ads. The new promotion, which should run until the end of the month, allows new subscribers to give a subscription to a friend or relative also bored in quarantine. While the digital ads on Facebook, Instagram, LinkedIn, Twitter, and YouTube are likely still trailers for specific instructors based on a persons' interests, the TV ads push a brand awareness message, touting the variety of instructors and classes available.
"With 80-something instructors now, finding the Judy Blume fan out there is not something you just broadcast on TV," said Schriber of the tailored digital marketing approach. "But with the tools we get through Facebook [and other platforms] we can find you and connect you with the instructors we think you're going to care about most. It's a very effective medium for us."
Masterclass has made one other change to its advertising: This week the company took over a billboard on Sunset Boulevard. "We knew well in advance it wouldn't be record levels of foot traffic or car traffic to see it," said Schriber. "But it's fun to be able to hang out with the big streaming platforms where they do their communication on that street."
That could make sense for the platform's future. "I view it as a lesser known Netflix, Disney+, style streaming service," said Simonson. "[They're] advertising to get more users when they know that streaming behavior is on the rise."
As the coronavirus hit the U.S., the company considered its slate of new classes, prioritizing content to better people's homes. For example, a class on interior design by interior designer Kelly Wearstler or a gardening class by gardening expert Ron Finley. 
"We couldn't foresee any of this when we started making those classes but as they came together you could see how they would be particularly meaningful in this moment," said Schriber.
https://digiday.com/?p=365011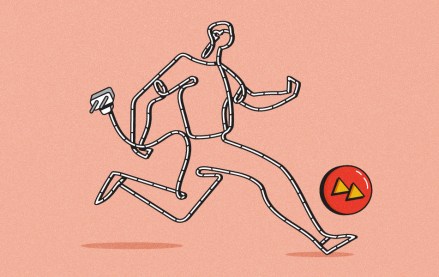 September 22, 2023 • 4 min read
Women's sports are having a moment. Brands, media companies and agencies are looking to get in on the action.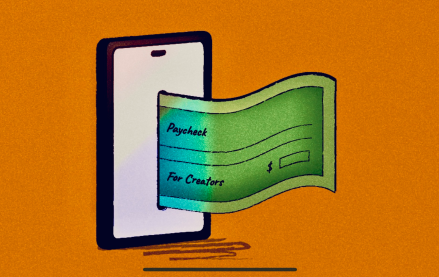 September 22, 2023 • 6 min read
The Hollywood strikes were supposed to be a game changer for many of them, but the situation hasn't quite lived up to the hype.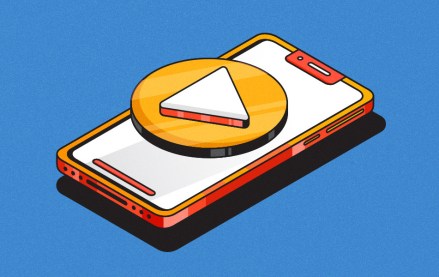 September 22, 2023 • 5 min read
Given the rise of short-form video, agencies that focus on the format, rather than specific platform expertise, will reap the rewards.