Why Canadian TV company Blue Ant Media has taken a niche, FAST-first approach to building up its U.S. business
September 13, 2021 • 3 min read
•
•
Eighteen months ago, Canadian TV network owner Blue Ant Media opted to break into the U.S. via the free, ad-supported streaming TV market because it found the domestic pay-TV market to be too crowded. Now, as the company rolls out its second 24/7 streaming channel in the U.S., Blue Ant Media is contending with an increasingly saturated FAST market.
"The question is 'How do you break out in a 200-channel universe?' That's what we're trying to do very much in the FAST side as much as the broadcast side," said Jamie Schouela, president of global channels and media at Blue Ant Media.
Blue Ant Media is confronting the challenge of standing out amid all the other 24/7 streaming channels by steering toward specialization. Its first FAST channel in the U.S., Love Nature, is oriented around nature and wildlife fare. Its second — HauntTV, which soft-launched on Roku's The Roku Channel in mid-August after debuting on Roku's and Samsung's FAST services in Canada in the past year — focuses on paranormal-related programming.
That niche strategy seems to be working. Since HauntTV's mid-August soft launch on The Roku Channel in the U.S., it has attracted roughly 600,000 unique viewers who have spent, in aggregate, 11.2 million minutes watching the channel, Schoela said.
"Niche has always been in our DNA, speaking to specific audiences. This, for us, is the evolution of that," said Schouela.
That niche strategy is also indicative of the FAST market's evolution. As companies ranging from TV networks to digital video publishers to the FAST services themselves roll out 24/7 streaming channels, the FAST services' programming guides have become so packed that "it's easy for stuff to get lost," said Alan Wolk, co-founder and lead analyst at consulting firm TVRev.
By contrast, it can make it so that channels are that very clear in their content categories become more easily discovered by way of being immediately identifiable, especially if their names are as clear-cut as HauntTV. "That's a smart thing because, for so long, so many cable channels had these random names and no one ever knew what they were about, or they were abbreviations," said Wolk.
Of course, helpful as names can be for attracting audiences, the programming is what will keep them hanging around. To that end, Blue Ant Media is packing HauntTV with a mix of acquired and existing original shows that are mostly only available on the FAST channel. The company's goal is for the 75% of the channel's programming to be exclusive to FAST services, and the channel is nearly at that threshold with "hundreds of hours" already exclusive, Schouela said.
Eventually Blue Ant Media plans to invest in producing original shows specifically for the FAST channel, Schouela said, but that's contingent on the channel generating enough revenue and viewership to merit the money. He declined to say how much revenue Blue Ant Media's portfolio of FAST channels generate.
Relatedly, the company also has an eye toward selling its U.S. FAST channels' ad inventory, as it does for the Canadian versions, but for now, Blue Ant Media allows the FAST service owners to sell the ads and receives a share of the resulting revenue.
"That's something that I think is evolving," said Schouela, who could have been referring to the FAST market overall.
https://digiday.com/?p=425535
This week's Future of TV Briefing looks at what an industry group's conditional certification of three measurement currency contenders signals about the TV ad business's measurement overhaul.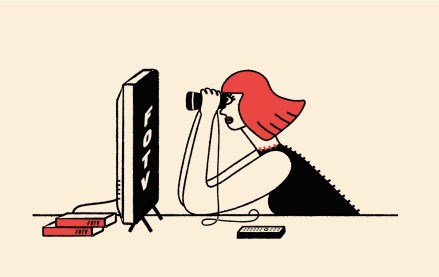 This week's Future of TV Briefing offers an updated list of the key terms that can cause confusion when talking about the TV, streaming and digital video industry.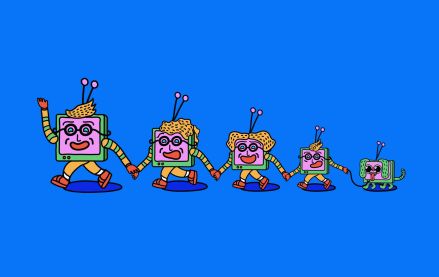 This week's Future of TV Briefing looks at what the Disney-Charter pay-TV distribution deal seems to indicate about the increasingly more-complementary-than-contentious relationship between traditional TV and streaming.