The taxonomy of streaming video services is expanding. Historically, the market was split between ad-supported services offering videos for people to watch on-demand, otherwise known as AVOD services such as YouTube, and subscription-based services offering videos for people to watch on demand, like Netflix's SVOD service. Then came virtual multichannel video programming distributors (vMVPDs), like Sling TV and YouTube TV, that offer pay-TV services and aren't much different than cable or satellite TV providers except that people can stream these services over the internet instead of through a set-top box. But this year a new term has emerged to describe a rising class of streaming video services that do not neatly fit into any of the aforementioned groups. We break down FAST.
WTF is FAST?
It stands for free, ad-supported streaming TV and refers to services like Roku's Roku Channel, Amazon's IMDb TV, Walmart's Vudu, Viacom's Pluto TV, Xumo and Tubi that stream the kind of programming that people normally would have to pay to watch on TV, like old shows and movies available on demand, and/or combine a mix of TV and digital video programming into TV-like linear channels. Alan Wolk, co-founder and lead analyst at consulting firm TVRev, appears to have been the one to coin the term in an article published in January 2019, but it's taken off to the point that a TV network executive believed they had come up with it when they said it on stage at an event earlier this summer.
Why is FAST a term that I should care about?
FAST services are seen by media companies and advertisers alike as an opportunity to recapture audiences that are no longer tuning into traditional TV all that much and increasingly adopting ad-free streaming services like Netflix and Amazon Prime Video. These services offer a wide array of programming from different content providers, including film-and-TV studios and production firms, for free. Therefore, as more subscription-based services like Disney+ and HBO Max enter the market, these FAST services may see a rise in adoption if viewers seek out services that can round out their entertainment options without adding to their monthly bills, which is why TV manufacturers like Samsung and Vizio have rolled out their own FAST services. Publishers and TV networks are increasingly adopting these services to make extra money from their existing programming and grow their digital ad sales. And advertisers are taking an interest in them to reach audiences watching TV or TV-like content on actual TVs and to aim their ads at those audiences using digital's more precise targeting options.
How are publishers and TV networks using these services?
Publishers with large digital video libraries are using these services to repurpose the videos they have previously published to YouTube, Facebook and their own sites and apps. They can either package that content into episodic series to license to these services, or they can create their own linear channels on the services and either sell that inventory themselves or receive a share of the revenue from ads sold by the services' owners.
For TV networks, the story is largely the same. However, the option to sell their own inventory provides TV networks with an opportunity to pitch more granular targeting options to advertisers dissatisfied with traditional TV's comparatively limited age-and-gender categories. As a result, some TV networks are using these services to distribute digital-only channels, as ABC has done with ABC News Live on Roku Channel and Viacom has done with more than a dozen channels it is adding to Pluto TV.
Are audiences actually using FAST services?
Yes. Tubi has said that more than 20 million people use its service each month, Viacom has said that Pluto TV has more than 16 million monthly active users, and Xumo has said that its service has 5.5 million monthly active users. Amazon, Roku and Walmart have not disclosed audience sizes for their respective services. For whatever it's worth, Walmart has said that Vudu has more than 25 million registered users, and Roku has told ad buyers that the Roku Channel is the third-biggest ad-supported app on its connected TV platform.
OK, but I'm confused. Aren't some of the services categorized as FAST pretty different?
Correct. All of the aforementioned services offer libraries of licensed TV shows and movies that people can watch for free on demand with ads interspersed. However, Pluto TV and Xumo also offer TV-like linear channels that are designed to replicate pay-TV providers' programming guides and make it easier for people to find something to watch.
Why are all of these services being lumped together as FAST then?
Because FAST has quickly emerged as the shorthand for referring to these services. Other terms have been floated. For example, the aforementioned TV network exec said his team had considered referring to services like Pluto TV and Xumo as "AVOD linear" but decided against because that term, which is fully spelled out as "advertising-supported video on demand linear," was an oxymoron.
So the industry might need to come up with terms to break down FAST services even more in order to prevent confusion?
Yes please.
https://digiday.com/?p=342392
This week's Future of TV Briefing looks at what an industry group's conditional certification of three measurement currency contenders signals about the TV ad business's measurement overhaul.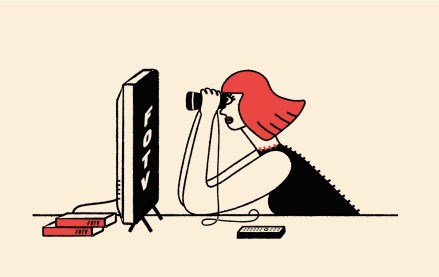 This week's Future of TV Briefing offers an updated list of the key terms that can cause confusion when talking about the TV, streaming and digital video industry.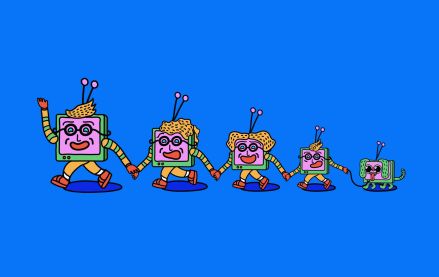 This week's Future of TV Briefing looks at what the Disney-Charter pay-TV distribution deal seems to indicate about the increasingly more-complementary-than-contentious relationship between traditional TV and streaming.