The Sunday Times takes its fashion videos from behind the pay wall
September 21, 2017 • 3 min read
The Times of London and the Sunday Times has a loyal subscriber base, but for luxury advertisers hungry for video, paywalls are limiting. Since Sept. 17, Style, the Sunday Times' weekly print fashion supplement, has published daily videos in front of its paywall to build its audience and give advertisers a way to reach the audience every day, rather than weekly in print.
Videos will live on Style Play, a dedicated video hub, although video will be re-edited and distributed across Facebook, Instagram and Twitter, too. Topics include a 10-minute look backstage at London Fashion Week, as well as three-minute makeup tutorials from Style beauty director Sarah Jossel. More feature-y videos include a three-minute story about how the daughter of AA Gill, a regular Times columnist who passed away last year, customized her father's suits. Previously, Style's digital output replicated the weekly print product and was reserved for paying readers.
"The luxury market is desperate for video. 'How do I get to your audience with video?' was mentioned in every meeting [with advertisers]. But they are nervous about putting money behind a paywall," said Lorraine Candy, editor-in-chief of Style. "This is to see commercially what we can drive, what new exciting projects we can do and which audiences we can find. It's the reverse of almost everything else at [parent company] News UK."
While Style Play is an answer to advertisers' needs, Candy said the publisher isn't shooting for giant numbers. Instead, the audience development team will focus more on figures like on dwell time, how often videos are shared and how people behave on social platforms. "We're looking for a specific target, luxury audience," she said, adding that 40 percent of Style's readership is male.
Since Style Play's launch, Candy said "Beauty Boss," a series of makeup tutorials from Jossel, is performing particularly well for dwell time, with 76 percent of viewers completing the videos. "Gen X versus Gen Z," a series with Style columnists Claudia Winkleman and Scarlett Curtis, is also showing encouraging dwell times.
News UK's tech team built Style Play over the last three months. Style's digital content editor Anna Sbuttoni and News UK's video team create the Style Play videos. Style also commissions video pieces and collaborations. For instance, "The Female Lead" is created in partnership with Edwina Dunn, founder of the not-for-profit project, The Female Lead. According to Candy, Style Play could serve as a template for other content areas behind the Sunday Times' paywall, like travel or food.
Candy joined Style in November 2016 from Hearst's beauty title Elle to woo more luxury advertisers to the publisher and develop more advertising opportunities on both sides of the paywall. Much of the Times' other digital efforts are geared toward converting readers into subscribers. Although Style is in conversations with luxury brands about running commercial content on Style Play, Candy couldn't share specific details at this early stage.
Outside of Style, the Times has said it is using video to drive subscriptions. Since starting its registered-access strategy last summer, it has gained 1.2 million registered-access users, who can read two complementary articles a week in exchange for an email address. These users are four times more likely to subscribe than non-registered users. In June, the Times had 430,000 people paying for subscriptions, 185,000 of which are digital.
We'll recognize this year's best Brand Video – Series at the Digiday Video Awards. Learn more about entering here.
Image courtesy of Style, via Facebook
https://digiday.com/?p=254920
This week's Future of TV Briefing looks at what an industry group's conditional certification of three measurement currency contenders signals about the TV ad business's measurement overhaul.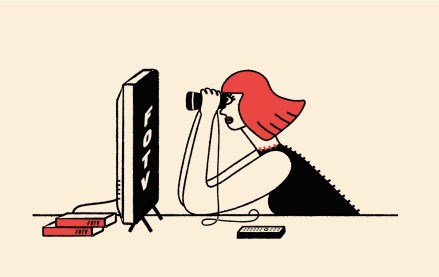 This week's Future of TV Briefing offers an updated list of the key terms that can cause confusion when talking about the TV, streaming and digital video industry.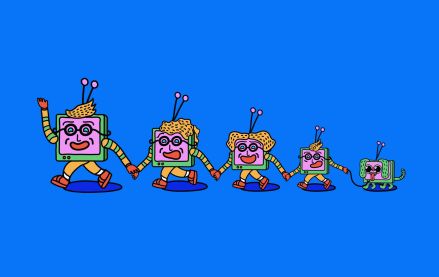 This week's Future of TV Briefing looks at what the Disney-Charter pay-TV distribution deal seems to indicate about the increasingly more-complementary-than-contentious relationship between traditional TV and streaming.