'The worlds are meshing': How streaming is reshaping the TV advertising upfront deal
May 17, 2021 • 5 min read
•
•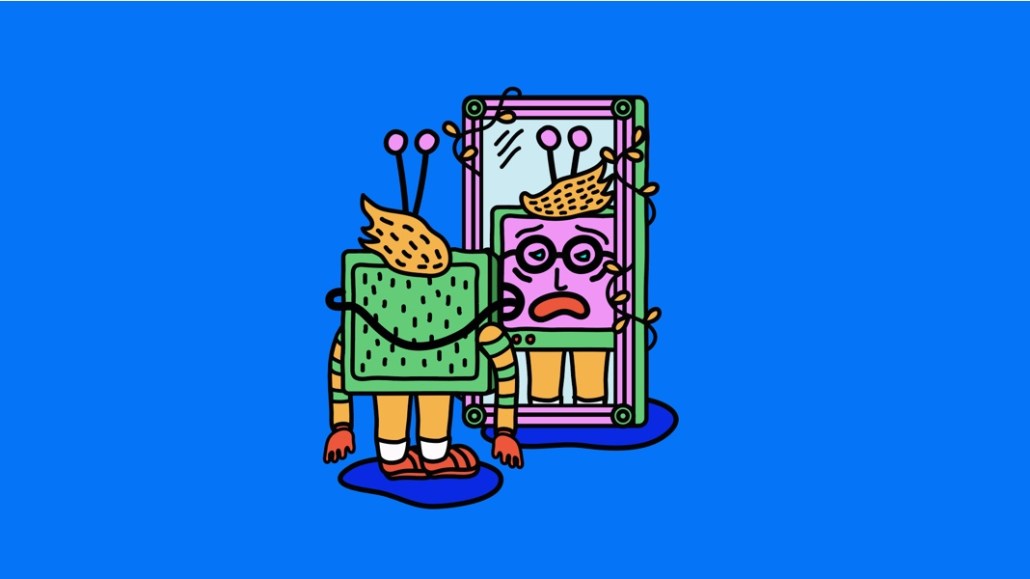 Image credit: Ivy Liu
The annual TV upfront negotiations no longer revolve around linear TV as they once did. TV network owners and their linear TV inventory are still expected to receive a large majority of the money committed in this year's upfront marketplace, but streaming is set to dictate the dealmaking process.
As much as streaming's viewership surge over the past year is a contributing factor, linear TV's continued audience erosion and the corresponding tightness of the traditional TV market is a major reason that streaming will play an outsized role in this year's upfront negotiations. Additionally, digital-only upfront participants typically offer more flexible deal terms, and the streaming viewership surge — combined with linear TV's limitations — has made their pitches even more attractive to advertisers being pressed on all sides to shift money to streaming.
"There's a cap on how much money linear can take. That will be a huge part of the discussion, and most marketers are likely [to] or should be moving money out of linear because of the decline in ratings," said one agency executive.
"Every client is going to need digital dollars laid down with every network because of two things. One, they're not going to lay down the dollars with linear because there's no room for it. And they're not going to pay the premiums that linear is going to require this year. So to lay down the dollars they need to deliver the campaign goals, they have to put it in digital," said a second agency executive.
But it isn't only agency executives trying to convince clients to move their money from linear TV to streaming. So are TV networks. Ad buyers have already seen that linear TV dollars don't go as far when it comes to attracting pricing discounts and other perks, like early access to new ad products or particularly prized programs. But given that there isn't a surplus of linear TV inventory to go around, agency executives expect to see the value of a linear TV dollar being further diluted in this year's upfront.
"Are networks going to turn away dollars? There's discussions about that," said a third agency executive.
To be clear, it's not like a TV network owner is going to turn away an advertiser offering up tens of millions of dollars to advertise in a prime-time show. But the network will likely cap how much of that money can go to a show's linear airing and push the advertiser to redirect a larger share of those dollars to the show's streaming distribution and the network's broader streaming inventory.
"It sounds like they're going to cap how much of your deal can go into linear. There's only so much capacity," said the third agency executive.
Pure capacity constraints aren't the only consideration, though. TV networks are also contending with a pile-up of advertising debts for campaigns that fell short of viewership guarantees, and they aren't looking to add to the load. Moreover, the more debts they accumulate, the more they have to use the so-called "scatter" inventory left over by upfront advertisers to settle those debts rather than sell those slots at higher prices to last-minute advertisers who are willing to pay a premium. Capping the linear inventory available to upfront advertisers is a way to ensure there's enough supply available to sell in the scatter market.
However, the shift in upfront ad dollars from linear to streaming opens up that money to a wider swatch of ad sellers, including connected TV platform owners Amazon and Roku and major streaming services like YouTube. These digital-only ad sellers already participate in the upfront marketplace, but they are likely to play an even bigger role this year because of their deal structures that offer advertisers more flexibility than traditional TV arrangements.
"Now it's not 98% of the budget [going to TV network owners], but 60% of the budget. There will be a multitude of other partners that we have conversations with as opposed to ABC, CBS and NBC," said a fourth agency executive.
Roku's new two-day cancelation option is already turning heads among agency executives who are seeing TV networks head in the other direction by applying their more rigid linear cancelation options to their streaming properties. "If TV networks want to say 60-day option terms are the only ways you can cut money and Roku comes out and says 'You know what? We'll do two days,' if I'm a procurement person at any company, I go, 'Well, maybe we should take a closer look at Roku,'" said the fourth agency executive.
Meanwhile, streaming ad sellers like YouTube often take a different tact to how upfront deals are set up that similarly provides greater flexibility to the advertiser. Instead of an advertiser being locked into spending an agreed-upon amount of money at the outset of a deal, advertisers are able to set up so-called "endeavor" deals. Under these arrangements, a certain amount of money may be committed upfront by the advertiser, but there are also spending goals set so that, if an advertiser ends up spending a certain amount of additional money, then perks like certain inventory tranches or pricing discounts are unlocked.
While these deals are largely associated with the streaming-only ad sellers that don't have the inventory scarcity that pushes advertisers into typical upfront commitments, they are likely to become more commonplace in the traditional TV negotiations this year. Not only do they address advertisers' ongoing flexibility demands, but their lax structure enables an advertiser to place bets with their dollars in a marketplace where viewership shifts have yet to settle down, making it hard to know how many people are likely to be tuning into a given streaming service at any given time.
"Because the digital vendors set themselves up that way and the worlds are melding, everybody is taking a piece from each other and trying to set up the ideal world. So [an endeavor deal] makes more sense now as the worlds are meshing," said the third agency executive.
https://digiday.com/?p=414398
This week's Future of TV Briefing looks at how this year's upfront and recent announcements from AMC Networks and Paramount indicate the progression of programmatic in the TV and streaming ad market.
This week's Future of TV Briefing looks at how major streaming service owners' subscription business fared in the third quarter of 2023.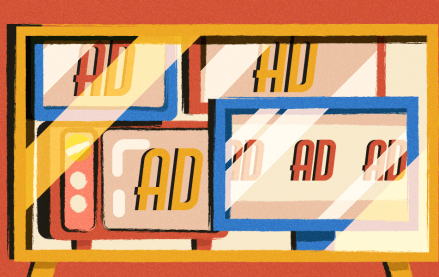 This week's Future of TV Briefing looks at what TV and streaming companies' latest quarterly earnings reports indicate about the state of the TV advertising market.