The growing creator economy: Creators divulge the social media platforms that actually earn them money
May 2, 2022 • 11 min read
•
•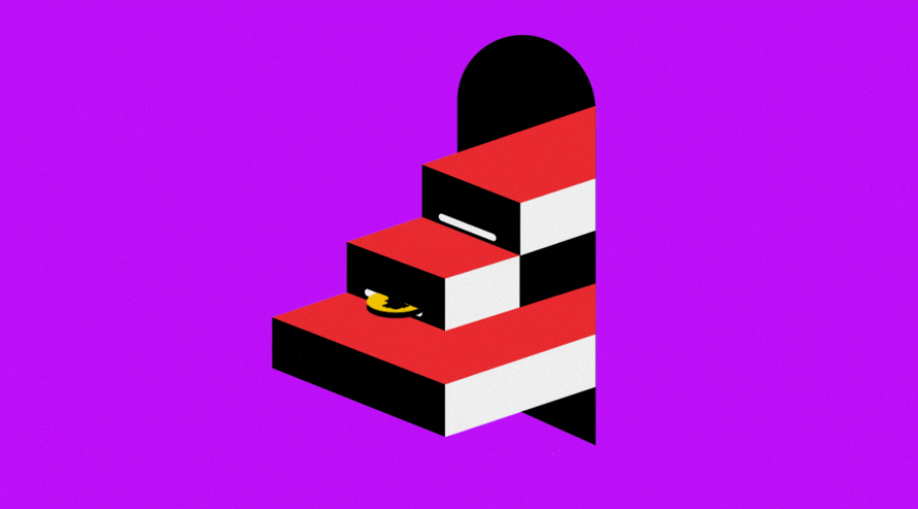 Ivy Liu
This article is part of a cross-brand Digiday Media series that examines how the creator economy has evolved amid the Covid-19 pandemic. Explore the full series here.
Over the last year or so, social media platforms have been hyper-focused on rolling out the proverbial red carpet to influencers and creators as the creator economy continues to heat up.
From digital tip jars to creator programs, social media platforms are trying to create pathways for creators that woo them over and keep them on their channels as the need for platform-native creators, and their influence continues to grow as a marketing channel amid the pandemic.
Since the pandemic lockdown forced a shift in how people used social media, interest in influencer marketing accelerated so much that it's now seen as a staple in most brands' media mix. That trend was further pushed due to constraints for in-person production, and influencer marketing was up year-over-year, according to a 2021 report from eMarketer. More than 70% of marketers are expected to use an influencer marketing strategy this year, up from just over 60% last year, according to the report.
It's created more cash opportunities for creators, said Joe Saw, director of operations at Fanbytes, a U.K.-based social media and influencer marketing agency, who predicted the trend will continue as brands see influencers as a must in their strategies.
As more money is poured into this space, more creators and influencers will want in. And the platforms are trying to compete for their participation. While platforms like YouTube and Instagram have paid creators since the early 2000s and early 2020, respectively, other platforms like Twitter, Pinterest and LinkedIn have spent the last year trying to position themselves as challengers.
Platform creator funds and programs can offer an additional revenue stream for creators and give them the experience they need to work directly with brands. The latter of which is largely seen as the most financially beneficial for creators, experts told Digiday.
Digiday spoke with 23 influencers to get a sense of what each platform is offering and how creators are — or aren't — using them.
Facebook and Instagram (owned by parent company Meta): The O.G.
Instagram has long since been known as the go-to platform for influencers. However, most deals were inked between the brands and influencers themselves. Over the last year, and as the creator economy continues to grow, Instagram has started its own bid for creator attention, rolling out more opportunities for creators to make money off their content and stay active on the app. Some of those initiatives include Instagram Live Badges, where users can send monetary tips during a livestream, shops for creators to sell directly to fans, in-stream video ads, branded content, affiliate programs and bonuses.
Instagram Reels Play Bonus Program is seemingly a fan favorite at the moment, where creators earn money based on the performance of their Reel. Payout is calculated by the number of views a creator gets on their reels over the course of a 30-day period in the program. It's unclear how much Meta pays per view.
Every 30 days, Chicago-based influencer Ashley Gross, who goes by @ewdatsgross on social media with more than Instagram 36,000 followers, says she can make up to $800 in the program. Meanwhile, Chicago-based influencer ​​Nicholas Bailey, who goes by @nicksaysgo on social media and has just over 8,000 followers on Instagram, said a recent Reel racked up 4,000 views and earned him an estimated $43. Both use Instagram as their main platform and say they appreciate the transparency around Instagram's bonus program payment, knowing how many views they'll need for a consistent payout.
The tricky part is keeping up with the platform's changing algorithm, which is seemingly prioritizing Reels content right now, a direct competitor to TikTok.
Bailey noted Instagram's priority of video content over photos. "It's possible to introduce new features, and have a shift of mindset without completely trashing the stuff that was already there," he said. The platform's changes keep creators beholden to a constantly changing algorithm, Bailey added.
Meanwhile, big blue Facebook has rolled out similar monetization opportunities in addition to previous enrichment programs like its first Black creator program, We The Culture. There are also subscriptions and paid online event options. Last year, CEO Mark Zuckerberg announced that by the end of 2022, Facebook and Instagram plan to invest more than $1 billion in creator monetization programs.
TikTok: The Golden Child
Since 2020, TikTok has become the golden child of social media, passing a billion active users and becoming a staple in advertising budgets and influencer marketing plans. Because of TikTok's unique algorithm, everyday users have the chance to go viral, a trend that has redefined who can be a creator, per Saw at Fanbytes.
TikTok's monetization features under its so-called Creator Next program include tipping and gifting, a creator marketplace to connect brands to creators, and its $200 million creator fund, which launched in the U.S. in 2020 with a growth trajectory of reaching $1 billion by 2023, according to TikTok.
TikTok's creator fund, per influencers, is accessible as it is open to creators who have a comparatively smaller follower size (at least 10,000 followers and 100,000 video views within a 30-day period). Creators also applauded TikTok's clear eligibility standard, compared to a platform like Instagram, for which influencers say there's little information available on how to access the creator fund or how participants are selected to join. However, those creators say TikTok is less clear when it comes to how much Tiktok pays per video view.
TikTok was Chicago-based influencer Gross' first experience with a creator fund, but there wasn't initially much clarity on how videos could make money, she said. Some videos would garner hundreds of thousands of views and 30 cents from TikTok, she said. Meanwhile, other videos with fewer views would solicit significantly more money from the creator fund. Altogether, even with a million views a month, she was only making about $100. It's unclear how much TikTok pays per view. According to TikTok's website, funds are calculated based on region, video engagement and more.
"It was nothing significant but it was enough to keep me encouraged," she said. Gross has since prioritized Meta's Reels after her engagement on TikTok started to slip once she joined its creator fund.
Alana Marie, a Dallas-based influencer who goes by @iam_alanamarie on TikTok and has more than 32,000 followers on the platform, had a similar experience. One TikTok reached more than 1 million views and another with an estimated 750,000, she said. The value of both videos turned out to be $50 from the creator fund.
Pinterest: The Underdog
Pinterest has recently started to reposition itself as a home to creators rather than a site for shopping and inspiration. In September, Zenash "Zeny" Shifferaw was tapped as Pinterest's creator inclusion lead to help build up the platform's budding creator ecosystem.
Last April, Pinterest launched its first-ever creator fund in the U.S., granting $500,000 for participants. Pinterest selected participants it considered rising star creators from underrepresented communities. Late last month, Pinterest announced plans to beef up that creator fund, promising to invest $1.2 million in underrepresented creators through cash grants, ad credits and equipment, per a Pinterest news release. Pinterest will announce a new fund cycle every quarter. The fund includes five weeks of training and resources, potential brand partnership opportunities and $25,000 in the form of a cash grant, ad credits and an equipment stipend. It's expected to expand to Brazil and the U.K. later this year.
There's also Pinterest's Creator Reward Program, also U.S.-based, which launched in beta last October with plans to fully roll out later this year. Unlike creator funds offered by other platforms, Pinterest's reward program is based on creativity as opposed to virality, said Alexandra Nikolajev, senior lead of creator content and partnerships at Pinterest. Meaning, Pinterest is vying for engagement as opposed to views or likes. To be eligible, users only need 1,000 followers.
Per Nikolajev, Pinterest has also rolled out a six-month residency program, which offers a monthly retainer of $1,000 per month. It's geared toward nano and micro creators.
Jazmyn Creer, who goes by @dailydoseofluxury on Pinterest and has more than 23,000 followers, is a Los Angeles-based influencer who is part of the residency program and received "four figures per month for five pieces of content." According to Creer, joining the program was a no-brainer because of the platform's transparency and creator experience. She has a presence on Instagram and TikTok, but said Pinterest is her priority when it comes to social media.
"They are adding details that are common on other platforms, but adding them in a way that actually benefits the platform, not just doing things because they are trendy or they want to keep up," Creer said in an email.
Twitter: The Late Bloomer
Twitter has been trolled for years for not having a way to edit tweets once they're live. While that is still not an option, Twitter is making its own attempts to appease creators.
Back in 2013, Twitter launched Twitter Amplify, in which publishers and creators could earn revenue by way of monthly payouts through pre-roll ads.
Twitter acquired the newsletter platform Revue last January, adding a way for creators to charge for their tweets. The platform charges 5% of creator earnings for the service. Users can also earn monthly revenue with its other subscription feature, Super Follows. Subscription prices range from $2.99, $4.99, or $9.99.
The word-based social media platform also launched its tipping feature late last year, making it easy for users to tip their favorite Tweeters. Twitter itself doesn't impose limits on the amount a user can tip. However, the platform employs third-party payment platforms that may charge service fees. Finally, creators can charge for audio-based events with ticketed Spaces
Twitter too has creator funds and programs, including its three-month accelerator initiative, the Twitter Spaces Spark Program. Other program perks include a monthly stipend of $2,500, ad credits to promote Spaces audio events, early access to new products and features, community support and opportunities for increased in-app visibility. To apply for the Twitter Spaces Spark Program, users must be U.S.-based, have at least 5,000 active followers and commit to hosting a minimum of two Spaces per week.
Brooklyn-based influencer G. L. DiVittorio, known as @gldivittorio (more than 97,000 Twitter followers) as well as the @ThePocketReport (more than 66,0000 followers on Twitter), has experimented with Super Follows before, but the experiment was short-lived due to the poor payout. Between last November and this March, DiVittorio had at least 40 super followers paying $2.99 each per month. She made $171 from the feature, which was paid in two installments.
"Relying on a free platform's users to pay creators doesn't work for the same reasons most people wouldn't pay to use the app," DiVittorio said in an email. "Twitter and other platforms should pay creators a share of what they make in advertising on our pages due to us being the reason people are seeing that ad."
DiVittorio has been able to monetize content, but mostly indirectly, she said. Most of her income as a content creator stems from Patreon and TikTok ads. However, Twitter is the creator's go-to platform because of its flexibility around publishing content. Meaning posts can range from a static image to video or standalone copy.
Honorable mentions:
YouTube: For years, YouTube was well-known to be the best place for creators to make money, most notably via ad revenue from video advertisements. Creators made revenue from ad content rather than relying on creator fund, pushing many creators to launch a YouTube presence in addition to profiles across competing social media platforms. The Google-owned platform offers the YouTube Partner Program, Super Chat and Super Stickers, which fans can purchase and gift to creators, channel memberships, partnership opportunities and more. Last May, YouTube introduced the YouTube Shorts Fund, dedicating $100 million to creators over the course of 2021 and 2022.
LinkedIn: It's only been a year since LinkedIn started looking into what a creator meant to the platform. At that time, the professional networking site lauded its creator mode profile setting allowing users to mark themselves as creators and grow their audience. Late last month, LinkedIn announced plans to expand those efforts, including enhanced analytics, new content alerts, new profile video tools, and featured newsletters.
In September 2021, LinkedIn announced its 10-week creator accelerator program, a $25 million investment in up to 100 U.S.-based creators. The program offers coaching, access to product resources, opportunities to be featured on LinkedIn channels and a $15,000 grant.
Triller: Last fall, Triller launched its inaugural Assembly for Black Creators, an invite-only virtual conference providing creators with educational content and a chance to work with global brands. In November, the social media platform announced plans to award one-year contracts worth $14 million to 300 Black creators who attended the Assembly for Black Creators. Participants could earn $2000 in fees and $2,000 in Triller company equity per month, according to a news release.
Snapchat: In late 2020, Snap launched its response to TikTok and Instagram Reels, and foray into the creator economy, with Spotlight. To allow for monetization, Snap users can gift what the platform calls crystals to their favorite creators, who can then later cash them out for money. Snapchatters can also monetize their content by submitting top-performing Spotlight submissions or connect with brands through the creator marketplace.
Clubhouse: Audio-first social platform Clubhouse had a massive wave of popularity during the onset of the pandemic. In an attempt to get ahead of the creator economy curb, Clubhouse launched creator monetization opportunities not long after its launch. Last April, the social audio platform introduced its first monetization feature with Clubhouse payments. With the feature, users were able to send money to their favorite creators while Clubhouse payment processing partner, Stripe, charged a card processing fee and creators collected remaining funds. Then in May, Clubhouse rolled out its inaugural "Creator First" Accelerator program, offering creators a monthly stipend, brand partnership opportunities, equipment and creative support.
https://digiday.com/?p=443823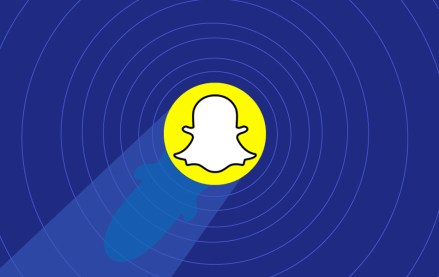 September 29, 2023 • 3 min read
•
•
"We are not diminishing the importance of AR," he said. "In fact, we are strategically reallocating resources to strengthen our endeavors in AR advertising and to elevate the fundamental AR experiences provided to Snapchat users."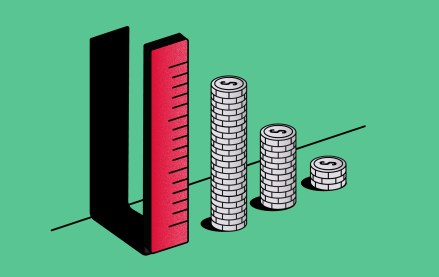 September 29, 2023 • 4 min read
•
•
In Q4 of this year, Activision Blizzard Media is launching in beta a new measurement tool dubbed the Attention Measurement Scorecard. The goal: to raise brands' and marketers' confidence in in-game advertising.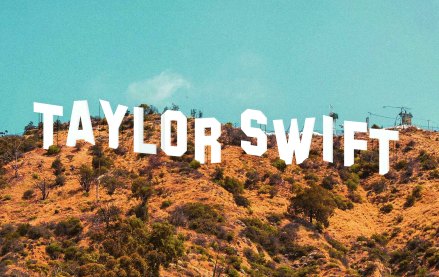 September 29, 2023 • 4 min read
•
•
The concert film will likely help build on cinema advertising's momentum after Barbenheimer.