Media companies will need to wait until 2021 for IGTV ad revenue
June 1, 2020 • 4 min read
•
•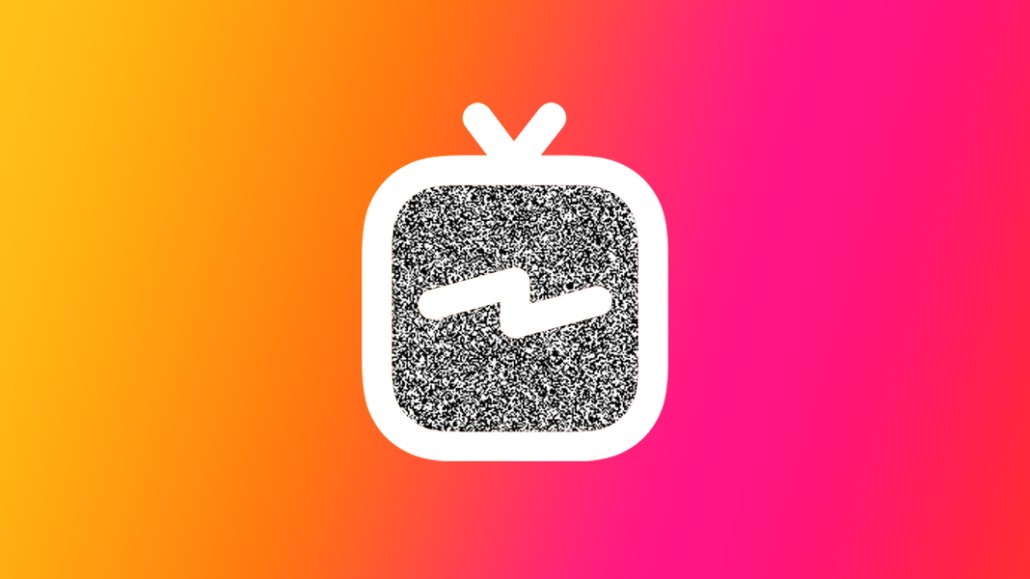 Instagram is finally turning on the ad revenue spigot for its long-form video platform IGTV. But media companies that have waited nearly two years to receive ad revenue from their IGTV videos will likely need to keep waiting until next year for that money to flow their way.
Starting this week, Instagram will run video ads in IGTV videos and share 55% of the resulting revenue with the video's creator. However, the monetization program is in a testing phase and is being limited to individual video creators for now. Facebook, which owns Instagram and manages the app's relationships with media companies, has told media companies that it does not expect to open up the monetization program broadly to them until 2021, according to media executives.
"IGTV ads will be testing for the remainder of 2020. We believe that emerging creators will see the most benefit from monetization in IGTV but will test with a variety of accounts as we roll this out slowly to ensure we get the experience right. No specific plans to share on expansion at this time," said an Instagram spokesperson.
Slow-rolling IGTV monetization for media companies may be for the best if Instagram wants them to be creating original videos for IGTV rather than repurposing what they post to other platforms. Media companies tend to have higher production costs than individual video creators, such as paying for studios or to film on location, and media executives questioned whether IGTV ad revenue would be sufficient at the outset to offset those costs. "It just feels like an unrealistic expectation in the near term," said one media executive.
Initially Instagram will be selling IGTV inventory as a standalone option for advertisers. For advertisers to be willing to pay up for IGTV ads, Instagram will need to prove it can deliver a large enough audience and sufficient performance compared to Instagram's other video inventory as well as platforms like Facebook, YouTube and Snapchat, according to agency executives. One agency executive described advertisers' level of interest in IGTV as "tepid because it's unproven."
Tepid would be a generous way to describe media companies' and creators' adoption of IGTV. Since the platform's debut in June 2018, video makers have been waiting for Instagram to add a monetization program. Some video makers have posted to IGTV anyway, establishing an audience for the day when Instagram opens up a revenue-sharing programing and selling sponsored videos to make money in the meantime.
"We've definitely been doing it at an increased amount. The viewership has been stable to slightly increasing," said Joe Caporoso, svp of content and brand platforms at Team Whistle. The media company's @whistlesports account has received 35.3 million views on IGTV over the past 12 months and 1.69 million views in the past 30 days, according to data from CrowdTangle.
Many media companies and creators, however, have refrained from consistently posting to IGTV and concentrated on platforms that share revenue, such as YouTube, Facebook and Snapchat. "It's just a product that has struggled to find its place, and I've lost pointed interest because of opportunities to develop elsewhere," said a second media executive.
Media companies' interest in IGTV will remain largely lukewarm until the money comes. "That's still more than six months away, so I'm not even planning for that. We're not going to do anything on the platform until there's monetization there," said a third media executive.
However, media and agency executives believe the money will be there — eventually — based on how Instagram will be placing ads in IGTV videos. At least initially, Instagram will only insert ads after people watch an IGTV video preview in their main feeds. Once the 15-second preview ends, people need to tap to watch the rest of the IGTV video, and before the video continues, a 15-second-or-shorter ad will play.
Since the placement is effectively a mid-roll ad, many viewers may tune out upon seeing the ad. However, media companies and advertisers have seen that people are willing to sit through mid-roll ads, though the executives interviewed for this article declined or were unable to provide statistics. The mid-roll ad experience mirrors TV's commercial breaks and has become more common on YouTube and Facebook, where creators and media companies are inserting more mid-roll ads to increase their ad revenue and to offset CPM declines on the platforms over the past few months. One agency executive said that "some of our brands have dedicated line items and investments against mid-roll placements because they've performed well for people who do stick through."
The IGTV ads' post-preview placement may make people more likely to sit through an ad. Media companies saw an uptick in IGTV viewership after Instagram began inserting video previews in people's main feeds in February 2019. Meredith said last year it attributed a double-digit lift in average episode views to the feature. As Instagram opens up the revenue-sharing program, media companies and creators will be incentivized to edit their IGTV videos to pique viewers' interest enough that they will sit through the ad.
"We definitely do need to reorganize certain edits to ensure there is some type of hook in the early seconds to convince you to stick around longer," Caporoso said.
https://digiday.com/?p=368583
This week's Future of TV Briefing looks at the post-strike landscape for producers preparing to pitch projects to TV networks, streaming services and film studios.
This week's Future of TV Briefing looks at what an industry group's conditional certification of three measurement currency contenders signals about the TV ad business's measurement overhaul.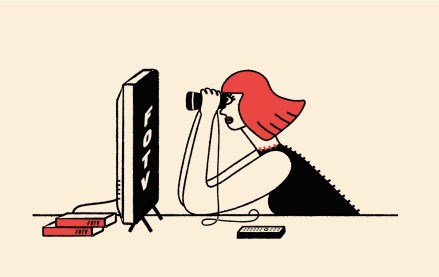 This week's Future of TV Briefing offers an updated list of the key terms that can cause confusion when talking about the TV, streaming and digital video industry.