Publishers are mostly recycling YouTube videos for IGTV
January 9, 2019 • 5 min read
IGTV — Instagram's attempt to compete with YouTube but with vertical video — is looking a lot like YouTube more than six months after its launch. In fact, publishers have liberally been repurposing their YouTube videos for IGTV.
Sports publisher Whistle has been sharing its YouTube series "No Days Off" on IGTV, which mostly just required cropping the already-produced videos to be vertical. The publisher said it has been impressed by a growing audience on its IGTV videos. One IGTV video about a 10-year-old basketball player garnered 2.18 million views. That same video has 2.2 million views on YouTube. Though, that's not true for each one. One video about a rock climber has 19,000 views on IGTV compared to 676,000 views on YouTube. Other videos on its IGTV channel have crossed the million mark, according to Joe Caporoso, vp of social media at Whistle.
First Media's Blossom, known for its viral videos on Facebook, YouTube and more recently Snapchat, has been "crushing it on IGTV," said Yuval Rechter, head of digital at First Media, citing videos that get 3 million to 4 million views. Its average completion rate is 35-40 percent, higher than that on YouTube. "Unexpected, hacks that are fun, accessible and whimsical work really well for us," he said. Still, all Blossom videos on IGTV are repurposed from elsewhere.
Group Nine Media launched each of its brands on IGTV at the platform's debut, and it's continued to distribute some of its new shows there such as Thrillist's "Instachef" and NowThis's "Never Seen." An episode of "Never Seen," about the movie "Jaws," had 1.33 million views. But Group Nine has yet to create anything exclusive for the platform.
Whistle's Caporoso said his team hasn't received any pushback from Instagram's team on simply sharing repurposed content. "My vibe is they just want people utilizing it and [have it be] a part of their distribution rotation with YouTube, Facebook Watch, Instagram feed, Instagram Stories. They want to make that part of the slate before they ask for exclusivity," he said.
Despite not being forced to create anything original, one former publishing executive said his team wasn't interested in joining IGTV at launch or in the months thereafter. The individual, who requested anonymity, said he viewed IGTV as another lackluster attempt from Facebook to create a product for publishers.
"The only route I saw [for IGTV] was for influencers or the brands that bought space between [the videos]. There wasn't really the capacity for media outlets to grow nearly as easily on that surface. In my experiences working with Facebook, they have completely misunderstood what the universe looks like to the publishers themselves, and their products have missed the mark every single time. This may be their biggest flop, but it didn't have that far to fall," the individual said.
Indeed, publishers have witnessed Facebook repeatedly change its strategy for Facebook Watch. But Instagram is a slightly different story: the app overall has a reputation for being widely popular across demographics and is only growing in size, publishers said.
Some prominent video creators, meanwhile, continue to invest in IGTV. For example, John Mayer has an IGTV show called "Current Mood," where he interviews guests such as Charlie Puth, Halsey and David Spade and plays music. YouTube star Lilly Singh has a comedy news show called "Spice News," which Instagram's team touted during a September press event for IGTV. Other creators including Jayden Bartels aka Miss Jayden B and Bryant Eslava have called IGTV their main video platform. An Instagram spokesperson said they are not paying any creators to produce on IGTV.
Monetization remains a hurdle for publishers and video creators on IGTV. There is no formal ad unit, though some publishers expect monetization products to come in 2019. (An Instagram spokesperson declined to share any details about ads on IGTV.)
"I think it's still early. We've learned to be patient with the platforms and try to have faith that if we lean in and we distribute, monetization will eventually catch up," Caporoso said.
It's tough to gauge how popular IGTV is among Instagram users. Matt Stasoff, a social strategist, said he considers YouTube more a "natural channel" for watching long-form videos. IGTV "is also all recycled content. I asked a room full of teens and not one raised their hand when asked if they watch it," he said.
Instagram itself has not provided any data on IGTV usage. Publishers are seeing videos capture millions of views, but the IGTV standalone app has seen downloads steadily decrease every month since its launch, according to Apptopia. It's been downloaded 2.3 million times in total since launch. That said, IGTV in its entirety is accessible simply through Instagram so usage of the standalone app is not necessarily indicative of the platform's growth. (IGTV content can also appear on Instagram's Explore page, where 20 percent of time spent on Instagram is spent, according to what Facebook CEO Mark Zuckerberg said during an earnings call in October.) Instagram users also can share IGTV videos to Instagram Stories, and publishers can embed them on websites.
Group Nine's chief insights officer, Ashish Patel, said his company's IGTV videos had 20 times more views in the fourth quarter of 2018 versus the third quarter. Though, he's unclear where that growth is coming from since Instagram doesn't provide those insights.
"The metrics we're provided right now are pretty limited. Views are our primary proximity for success," Patel said.
Despite a lack of metrics, Group Nine plans to invest more in IGTV and Instagram overall in 2019.
"We find Instagram a massive growth opportunity for us in 2019 and beyond. It's a really mixed platform in the sense you have three distinct consumption type: feed, Stories and now IGTV. You can run the gamut from short- to long-form in one location," Patel said.
https://digiday.com/?p=317588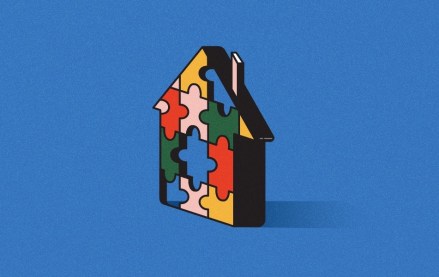 September 22, 2023 • 4 min read
Apartment Therapy's president Riva Syrop took the stage at the Digiday Publishing Summit to discuss the convergence of commerce and sponsorship revenue within its Small/Cool event.
September 22, 2023 • 4 min read
Media execs took stage at the Digiday Publishing Summit to discuss the growing importance of ROI in ad campaigns this year.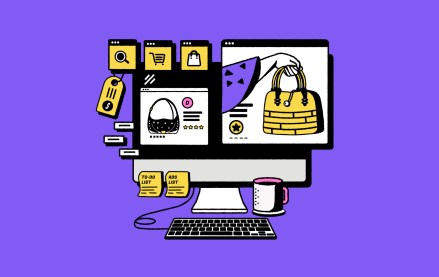 September 22, 2023 • 4 min read
CEO Satya Nadella said AI assistants will be as ubiquitous as PCs and will help users navigate across apps, operating systems and devices.