If you think the hardest thing in media is to get someone to click on your video, you haven't tried to make a hit TV show.
Linear TV, the original video-distribution platform, is on the minds of many digital media companies these days. It's clear why: The real money is still in TV, which is why many publishers are quick to say they're looking to get on TV. But like anything worth getting paid top dollar for, linear TV is hard to succeed in. There's a reason the term "development hell" exists — some producer in Los Angeles probably coined it to explain why he camped out at the same coffee shop for a month — and most TV series fail.
"You need to hire people with actual Hollywood experience — people who have actually created series before and understand how hard it is, how it takes months to get shows on air, how important casting is and all the rights deals that need to be negotiated," said Alan Wolk, TV industry analyst for TVRev. "That's going to be the difference between failure and success."
That's why there's often a big gap between what digital publishers say about getting into the TV business and the reality. Here's what of nine them said they'd do — and what's happened:
BuzzFeed
What it said: Two years ago, BuzzFeed CEO Jonah Peretti said the company was interested in film and TV, though he cautioned that it wasn't his ultimate "dream" to make a movie or a TV show. With $400 million in funding from one of the biggest film and TV companies on the planet — NBCUniversal — the chances for a BuzzFeed-produced movie or TV show became more real.
What it's done: Since November, BuzzFeed's food brand Tasty has aired eight food segments on NBC's "Today" show hosted by Al Roker. Tasty was also featured on NBC's broadcast of the Kentucky Derby earlier this year. The biggest project between BuzzFeed and NBCUniversal, however, is a true-crime documentary series for NBCU-owned cable channel Oxygen called "Whatever Happened to … Jessica Chambers?" A release date has not been announced for the series, which is based on BuzzFeed News reporting. A BuzzFeed spokesperson also said the company has a "number of projects in development with traditional TV as well as streaming services."
Barstool Sports
What it said: You wouldn't think Barstool Sports, with its relative lack of scale compared to the big digital media publishers, would pursue TV. But it is. Barstool CEO Erika Nardini has said the company's future is in being an "omnichannel brand," with TV shows, podcasts and other content formats that expand Barstool beyond its website.
What it's done: Barstool has already produced one TV show. In the week leading up to Super Bowl LI, Barstool produced a four-episode, late-night sports talk show for Comedy Central, which drew 217,000 to 310,000 viewers during the week. Now, Barstool is reportedly making a TV version of its "Pardon My Take" podcast for ESPN2.
Cheddar
What it said: Cheddar CEO Jon Steinberg has described his company as a "CNBC for millennials" and a "post-cable network." But when Cheddar took some funding from cable distributor Altice, it was clear the company was interested in linear TV.
What it's done: "Opening Bell" is a daily two-hour program that airs on the Univision-owned Fusion cable channel starting at 9 a.m. ET. Cheddar has also partnered with local newscasters to distribute minutelong news segments in various markets.
Gizmodo Media Group
What it said: When Univision acquired Gizmodo Media Group and put it under its Fusion Media Group portfolio, which includes the Fusion cable TV channel, it was natural to think there might be efforts to bring some of the Gizmodo brands to TV. Company executives have told Digiday that Fusion and GMG were exploring TV.
What it's done: Earlier this year, Fusion premiered a comedy and commentary show called "The A.V. Club Hosted By John Teti," which airs at 9 p.m. ET every Thursday. More recently, Fusion announced Jalopnik's "Car vs. America," which will premiere on Oct. 18 at 8 p.m. ET; "The Root 100," a special TV broadcast of the annual list, which will air Nov. 19 at 9 p.m. ET; and "The Onion Presents" prime-time specials, which don't have air dates yet. A Fusion spokesperson said the network is developing projects with the editorial teams of Kotaku, Deadspin, The Root's Very Smart Brothas and Gizmodo.
Group Nine Media
What it said: When Discovery put $100 million into Group Nine Media, which oversees NowThis, Thrillist, The Dodo and Seeker, CEO Ben Lerer told Digiday why he was interested in linear TV. "It's not like nobody's watching TV. Who are we kidding? It's not like advertisers have decided they're done spending on TV. It's a gigantic business."
What it's done: A year later, Group Nine hasn't made a show for Discovery or any other TV channel. It's still in the pipeline, according to Lerer: "We have some very big, exciting announcements in that vein that we're not ready to talk about."
Mashable
What it said: Mashable's pivot to video coincided with a decision to focus more on creating video series and franchises that could grow and earn revenue over a longer period, Mashable CEO Pete Cashmore previously told Digiday.
What it's done: Mashable is working with cable networks Bravo and Nat Geo on original digital series. The company is actively pitching scripted and unscripted linear TV shows, but nothing has aired yet, according to a source. Mashable also has a "first-look" deal with Turner's cable networks (Turner is an investor) and has hired a former MTV executive to lead its development team.
Refinery29
What it said: On the Digiday Podcast last year, Refinery29 co-CEO Philippe von Borries said the female-focused media brand will be on TV soon. Disney was the model, he said. "Being able to stand out and build a brand that translates visually wherever it lives, whether it's a billboard, in a Facebook video or an event, is absolutely critical."
What it's done: Refinery29 is working on a show called "Who Run the World" for TNT, which has ordered six episodes of the show with Refinery29 as the executive producers. No timetable was given on when the series would air.
Vice Media
What it said: Prior to the launch of Vice's 24-hour cable channel Viceland, Vice CEO Shane Smith boasted in an interview with The Hollywood Reporter that in 12 months, "we'll be on the cover of Time as the guys who brought millennials back to TV."
What it's done: Twenty months later, there has been no Viceland cover from Time. The channel ended 2016 with an average of 58,000 viewers between the ages of 18 and 49, according to Nielsen data. (Vice's HBO show did win two Emmy Awards this year.)
Vox Media
What it said: Last year, Vox Media CEO Jim Bankoff told The Wall Street Journal that the company had TV in its sights. The company was interested in creating programming that can be distributed on "Amazon, Netflix, Hulu or cable networks," he said. Vox Media has an LA-based development and production division to oversee these efforts.
What it's done: Last year, Vox Media sold an eight-episode series called "Prefabulous" to A+E cable network FYI. TV is still in the game plan for Vox Media, according to a spokesperson, but the company doesn't have anything specific to announce yet.
https://digiday.com/?p=257600
This week's Future of TV Briefing looks at what an industry group's conditional certification of three measurement currency contenders signals about the TV ad business's measurement overhaul.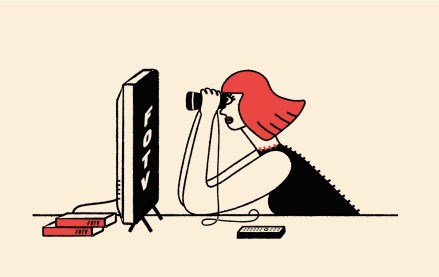 This week's Future of TV Briefing offers an updated list of the key terms that can cause confusion when talking about the TV, streaming and digital video industry.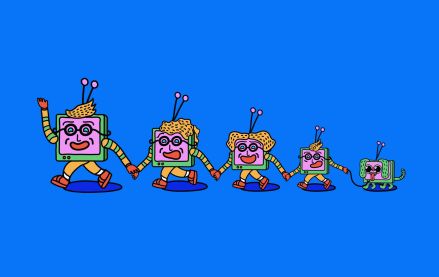 This week's Future of TV Briefing looks at what the Disney-Charter pay-TV distribution deal seems to indicate about the increasingly more-complementary-than-contentious relationship between traditional TV and streaming.