Something old, something new: Inside NBCUniversal and BuzzFeed's union
June 27, 2017 • 7 min read
•
•
When Linda Yaccarino took the stage at Radio City Music Hall at the upfronts in mid-May, she was ready to pitch thousands of advertisers on why NBCUniversal would make the perfect media partner. As NBCU's chairman of ad sales and client partnerships, Yaccarino oversaw $10.4 billion in ad revenue in 2016 — and a lot of that spend was decided when Yaccarino and her team pitched their shows to advertisers at the upfront presentation that year.
It's why Yaccarino, like she does every year, came with A-list backup to entertain and pitch advertisers. Amy Poehler was on hand. The Kardashians were there. Seth Meyers told some jokes. But first, NBCU's top ad executive highlighted how the company now had the three "biggest partnerships" in digital media, underscoring NBCU's investments in Snap, Vox Media and BuzzFeed.
A few years ago, it would have been unthinkable for a major TV company to talk about digital publishers during its upfront presentation. These are the big leagues, after all; the place where advertisers spend billions of dollars to appear next to hit shows and live sports. There had been no room for media brands that didn't have a TV channel or show.
How times have changed. NBCU is not only investing in big digital companies, but integrating them into its core business. Nowhere is this more apparent than in NBCU's relationship with BuzzFeed, which is actively working with NBCU businesses across digital, film and TV.
A daily conversation inside NBCUniversal
For years, NBCUniversal has run a cross-media ad program called Symphony, which gives marketers access to NBCU's broad array of assets, including TV channels, shows, websites and social pages, talent and even theme parks. Every two weeks, the marketing heads from each brand meet to discuss ad and partnership opportunities.
In August 2015, NBCU invested $200 million in BuzzFeed, the first of two investments that would total $400 million – and which has given BuzzFeed a $1.7 billion valuation. Shortly after the first investment, NBCU brought BuzzFeed to this meeting and gave it a chance to pitch what BuzzFeed could do for all of the media brands and businesses inside NBCU, sources say. BuzzFeed also went on something of a road show, meeting with specific brands within different groups inside NBCUniversal. The reason: NBCU's investment came with commercial deals, which involved content production, and marketing and ad partnerships. In fact, three BuzzFeed sales executives are already embedded inside 30 Rock — NBCU's headquarters — to help pitch NBCU and BuzzFeed to marketers, says a source.
Today, NBCU's Digital Enterprises group, led by president Maggie Suniewick, oversees the BuzzFeed investment alongside stakes in Snap and Vox Media. It's a daily focus for this group, which was created after the initial BuzzFeed and Vox Media investments, and which has people assigned to manage each investment. "These are people managing the investments in a way that NBC didn't have organizationally before, where people are waking up every single day thinking about these platforms and investments," says a source.
"We think of these companies as our beacon investments," says Suniewick. "They are signals to our employees that these are companies that we want people to engage with, to advertisers that these are platforms we believe in."
Road to Rio
One of the first NBCUniversal divisions to work with BuzzFeed was NBC Sports, which took a dozen BuzzFeed producers to Rio last year for the Summer Olympics. The two companies partnered on a daily Olympics-themed Snapchat Discover channel.
The partnership was important in that it let NBC Sports focus, as always, on providing traditional broadcasting of the competitions. BuzzFeed, meanwhile, tended to the peripheral stuff, like the athletes and atmosphere in Rio. It did it in the way BuzzFeed does so well, making content that shows the funny faces athletes make during competitions, for instance, or quizzes that asked viewers to guess athletes by the shape of their butts.
"BuzzFeed is perfect for 12- to 34-year-olds because BuzzFeed is what that group consumes and reads. Plus, most of the people who work at BuzzFeed are in that age bracket," says John Miller, CMO of NBC Olympics. "If it's coming from us, it might seem too corporate. If it's coming from them, [young people might feel] like it's in their own voice."
The Rio Olympics reached 35 million viewers on Snapchat across both weeks. Snapchat users under 35 watched the vast majority of the content, according to Snap and NBCU. Considering it a success, NBC Sports announced earlier this year that it would take BuzzFeed to Pyeongchang, South Korea, for the 2018 Winter Olympics.
More recently, NBC Sports took six BuzzFeed employees to Louisville, Kentucky, to produce Facebook and Snapchat videos for the Kentucky Derby. This included a video from BuzzFeed's social food brand Tasty for chocolate bourbon balls, which BuzzFeed's data suggested would perform better than a recipe for a mint julep, a Kentucky Derby staple. Now that they've worked together on projects like these, the two companies have a more informal relationship.
"It's not like our bosses are coming up to us and saying, 'Hey, this is a corporate entity and we need to lean in more,'" says Dan Palla, director of consumer engagement for NBC Sports Group. "When you work in the trenches with someone closely, you figure out and learn a lot about each other. To be down in Rio with the team from BuzzFeed and working with them on a daily basis, it's created some great relationships that we now have and can use."
'Today' with Tasty
Tasty – which has become a huge hit for BuzzFeed and a template for other new BuzzFeed verticals on Facebook – is also helping NBC's "Today" show reach more people on Facebook.
Last December, Tasty and "Today" started partnering on recipe videos. In a typical month, Tasty and "Today" vertical Today Food creates three social videos, sometimes centering on themes such as Valentine's Day. Tasty produces the videos, which are then pushed out on both Tasty's and Today Food's social pages, with each brand tagging the other.
These videos are averaging 17 million views on Facebook across both pages, according to NBC. It's also helped the Today Food Facebook page grow its Facebook followers by 150 percent to 775,000 since the collaboration began.
"The news of the investment broke, and there were invites on everyone's calendars shortly after for meetings with BuzzFeed," says Ashley Parrish, executive editor for Today Digital. "In the beginning, we were just thinking of things that work for 'Today's' audience and what works for Tasty. Our audience knows us well for our food segments on air, and particularly with Al [Roker]. And the Tasty audience trusts Tasty for their recipes. Simple works sometimes."
The relationship between "Today" and Tasty has grown to the point where both groups are meeting separately from the big cross-company Symphony meetings. They're also looking into collaborations with other BuzzFeed verticals launched off of Tasty, says Parrish.
This partnership also brings BuzzFeed and Tasty onto the biggest TV screen in the house. Popular recipes, such as one for buffalo chicken calzones, are being featured on the air during "Today" segments hosted by Roker. Tasty and "Today" have done six TV segments so far, with more planned in the coming months. (NBC's coverage of the Kentucky Derby also featured Tasty's recipe video for the race.)
"We're not a TV company; we're a digital media company," Says Tasty gm Ashley McCollum, who managed the marketing relationship BuzzFeed had with NBCU prior to the investments. "Thanks to this partnership, We didn't have to build a TV network or a morning show. I've done a ton of partnerships at BuzzFeed, and the ones you feel you could not do on your own are the ones that are the most beneficial. That's where this one falls."
From digital to TV
The big money is still in making films and TV shows. BuzzFeed, through its BuzzFeed Entertainment unit, has made it a priority to advance into longer-form and traditional media. Now, it can leverage that expertise with NBCUniversal, which owns film studios, production houses, and broadcast and cable networks.
One is a true-crime documentary series BuzzFeed is producing with Universal Cable Productions' Wilshire Studios. The show will examine the murder of a Mississippi teenager, whose death and the aftermath have been extensively covered by BuzzFeed News reporter Katie J.M. Baker. NBCU Cable Entertainment brought in Oscar-nominated documentary filmmaker Joe Berlinger to produce the series. In early May, Oxygen — an NBCU-owned cable network — picked it up.
"In the past, we would be pitching [NBCU properties] on ideas and seeing what they think," says McCollum.  Now, we're in it together."
https://digiday.com/?p=243164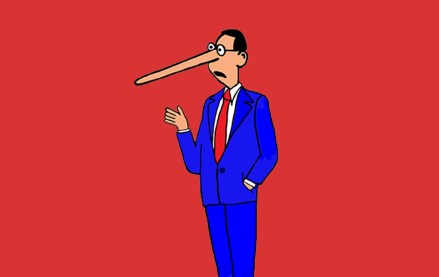 October 3, 2023 • 7 min read
•
•
A new definition for MFAs is available but the vague nature of the guidelines is leading to a lack of standards that might prevent adoption.
October 2, 2023 • 1 min read
•
•
The publishers who attended DPS were focused on the potential upsides of applying the technology to their operations while guarding against the downsides.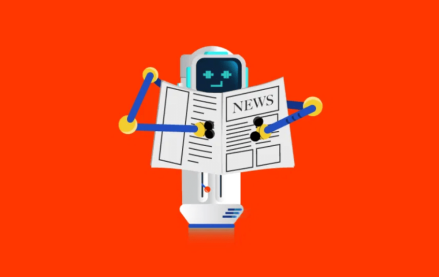 October 2, 2023 • 4 min read
•
•
Now that ChatGPT users can surf the internet for information, some publishers are reconsidering the weight of the issue.