Quartz sees video as a subscriptions driver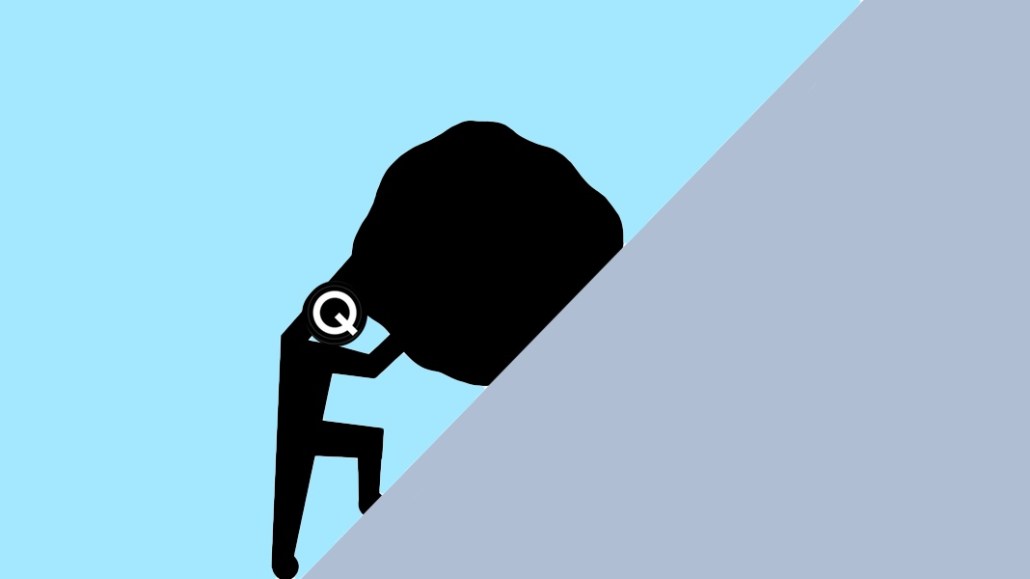 Quartz is betting that its high-end video series will become a leading driver of membership revenue.
This past week Quartz sent an email announcing the premiere of "Risk," a new video series exclusively available to people enrolled in the publisher's membership program, who pay $15 per month or $99 per year.
"Risk" represents a major investment in video that Quartz has made to help bolster its membership program. For 2020 Quartz's nine-person video team will have six other member-exclusive series in production, said Jacob Templin, an executive producer at Quartz, adding that at least half of them will be finished and released before the year ends. Some will be new seasons of established shows, such as "Because China," which examines China's impact on the global economy. Other series will be brand-new but focusing on topics that guide Quartz's other coverage.
Quartz is investing in creating videos because management sees them as an important driver of member acquisition and retention, said Quartz membership editor Walter Frick. Twenty-five percent of last year's membership acquisitions that came through content can be attributed to videos; that share is second only to the percentage credited to the in-depth field guides produced by Quartz's reporter on emerging hot-button topics like cannabis or blockchain, a spokesperson said.
But high-quality digital video is notoriously expensive to produce, and Quartz's series are no different. A typical episode of a Quartz show takes four to six weeks to complete, the spokesperson said. Each show has one or two producers and at least four staffers working on it, plus occasional freelancers. The spokesperson declined to share specifics about the average production cost per show.
And not every Quartz member is interested in the videos. Just 27% of Quartz's 10,000 members watch the videos, and about 10% of them watch one video each  month. But unlike many other publishers that try to monetize their video content in a variety of different ways, Quartz expects membership revenue to contribute most of the revenue for their funding. Although Quartz puts some episodes on YouTube and monetizes them through ads, most of the video content remains behind a paywall.
The investment seems to be worth it for Quartz because these videos do a great job of communicating the value and quality of the Quartz membership, according to Frick. "They can see that reporters are on multiple continents for a single episode," he said. "They can literally see the investment that goes into it."
Quartz has had a small video team for many years and like other digital publishers has evolved its video strategy over time. At first, video was not a central component of  its membership product, which instead emphasized other assets like Quartz's field guides, conference calls with reporters and a community of engaged members to interact with. Quartz's membership team had an ambitious target of attracting 20,000 subscribers by the end of 2019. According to the third-quarter filings of Quartz's parent company Uzabase in November, it had acquired more than 10,000. In 2019 Quartz had two small rounds of layoffs and experienced substantial employee attrition.
While Quartz's strategy is unusual, it is not the only media company investing in high-end video for its subscribers. For example, the team of AD Pro, a business-to-business subscriber product launched by Architectural Digest last year, has planned to produce about two videos a month for subscribers.
"It's obviously very compelling as a customer value proposition, but I can't think of anybody else [other than Netflix] who's totally made that work," said Sam Jordan, Manifesto's evp of North America. "Most other [publishers] are focusing on lower-cost content," added Jordan, whose consultancy specializes in designing and developing consumer products.
Quartz's membership-focused video strategy is unusual in another way by 2020 digital media standards: Templin said that editorial judgment, rather than a pure reliance on audience data, tends to inform the decisions about what kinds of shows to make. Though his video team takes seriously the idea of relying on feedback, it does not have the kind of audience data that could help it determine which shows to make, Templin said.
"We have a team of video journalists that have really strong interests and beats and [who] are experts in their own right," Templin said. "I've found the best product comes when [series ideas] come from within the team."
https://digiday.com/?p=358405