Myth buster: Connected TV advertising's major misperceptions
April 12, 2022 • 5 min read
•
•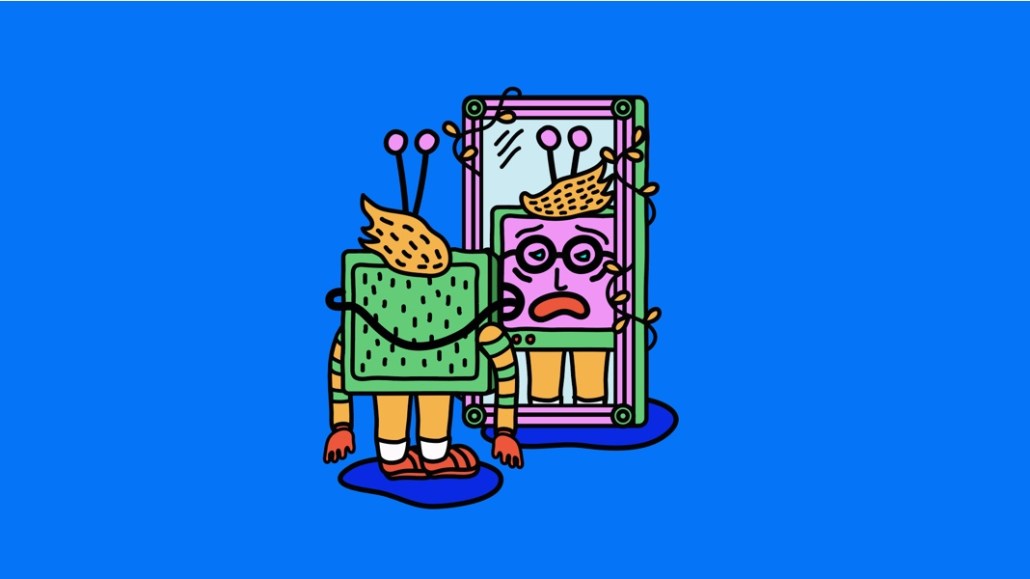 Image credit: Ivy Liu
For as much as connected TV advertising has matured in the past few years, the emerging medium maintains a mystique that has given rise to myths that must be dispelled. Here is a sample of some major myths regarding CTV advertising.
Myth: CTV doesn't have a cookie problem.
Technically, CTV doesn't have a cookie problem because the web's de-facto identity technology doesn't work on CTV. But CTV does have an identity issue in the form of the IP address.
The IP address is CTV's version of the cookie, both in how it provides an identity backbone but also in how vulnerable that backbone has become amid increased privacy scrutiny. "The IP address as a standalone identifier is going to end up like the cookie," said Jay Prasad, chief strategy officer of identity technology provider LiveRamp.
Not only do privacy laws like the California Consumer Privacy Act categorize the IP address as personal information, but Apple and Google have taken aim at limiting companies' ability to access the IP addresses associated with people's devices, which would allow companies to identify people through a controversial method called device fingerprinting. "If you're associating an IP address and then using that to try to understand somebody, then that's the definition of fingerprinting," Prasad said.
Considering that the third-party cookie continues to persist, the IP address may as well. However, given regulatory red flags popping up around the IP address, companies would appear to do well to wean themselves off it asap and work on adopting CTV ad strategies reliant upon contextual targeting and/or first-party data.
Myth: Premium CTV ad inventory isn't sold programmatically.
Programmatic has a reputation for referring to remnant inventory, which would appear to be antithetical to TV-quality ad time. But, despite being a computer-based method of buying, programmatic is not so binary.
TV networks and streaming-only sellers like Amazon, Roku and streaming pay-TV provider FuboTV make their top-shelf CTV inventory available for programmatic purchase. Usually, this takes the form of programmatic guaranteed (PG) and private marketplace (PMP) deals so sellers can maintain some scarcity and not open themselves up to the lowest bidder in the programmatic open auction. "Programmatic, when it's done directly, that's the majority of what we see from a CTV perspective," said Diana Horowitz, svp of ad sales at FuboTV.
But these top-tier ad sellers do also open up their premium CTV inventory to the programmatic open auction when private programmatic buyers have not snatched it up.
"There's a lot of premium inventory that the networks are saying is only available [via traditional direct deals] or PG, and we get reports back from our programmatic buys that tell us the opposite. There's a decent amount of premium inventory available through PMP or the open exchange," said one agency executive.
Myth: Ad viewability is not an issue in CTV.
The question of an ad's viewability — whether enough of it appeared onscreen for a long enough period of time for a person to notice it — would not seem to apply to CTV where ads are typically given 100% share of voice and 100% of the TV screen real estate when they run. And yet there are situations where an ad may run but not be viewable.
According to an announcement by ad verification firm DoubleVerify published in February, one in four top CTV "environments continued to play programming content — including recording ad impressions — after the television was turned off."
Dave Morgan, CEO of TV ad targeting firm Simulmedia, likened the issue of CTV programming and ads continuing to play after a TV has been turned off to instances when web pages running in the background automatically refresh and serve up new ad impressions despite not being the tab displayed on a person's computer screen. "This idea that we actually have a more accountable world [in CTV], we haven't solved that," he said. "You can have campaigns where 25% of the units were delivered when the screen is off. That doesn't mean it's all [CTV] ads in the whole market, but those kinds of things are happening."
Myth: CTV's transparency problem is a technical issue.
For years, advertisers and their agencies have complained about CTV's relative lack of transparency compared to traditional TV. On traditional TV, advertisers can know the exact show that carried an ad, whereas on CTV, their insights typically are confined to which streaming app or channel on a free, ad-supported streaming TV service and, at best, the category of programming that carried an ad. However, this issue is not symptomatic of CTV's ad infrastructure still being developed.
"Yes, it's a problem, but it shouldn't be," said a second agency executive. "It's not a technical limitation. It's a partner-providing limitation, as this is something that can be provided, but we need partners to have that as a standard way of working on what information is passed back in the bid streams."
Myth: CTV and OTT are the same thing.
This may be more misnomer than myth, but it makes the list because people continue to use CTV and OTT as if they are interchangeable terms. They are not. CTV refers to the type of device on which someone may stream a show, movie or video — a TV connected to the internet — whereas OTT refers to the method of making a show, movie or video available to stream.
Even with that distinction, OTT is an outdated term that originated in the early 2000s as a label for TV networks making their programming available to access without need of a set-top box — that is, "over the top" — or a satellite dish. Two decades later, the acronym can be retired and replaced with a term that everyone can understand and already uses: "streaming."
https://digiday.com/?p=444507
This week's Future of TV Briefing looks at what an industry group's conditional certification of three measurement currency contenders signals about the TV ad business's measurement overhaul.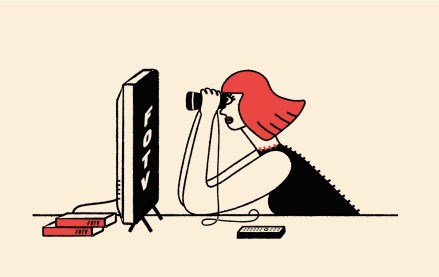 This week's Future of TV Briefing offers an updated list of the key terms that can cause confusion when talking about the TV, streaming and digital video industry.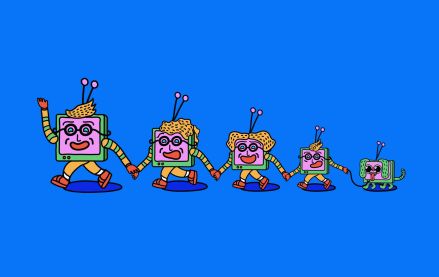 This week's Future of TV Briefing looks at what the Disney-Charter pay-TV distribution deal seems to indicate about the increasingly more-complementary-than-contentious relationship between traditional TV and streaming.