Connected TV faces its own identity crisis with the IP address's future in doubt
March 31, 2021 • 4 min read
•
•
This article is part of the Digiday Privacy Preview, a digital issue of stories examining what the coming changes to Chrome and iOS will do to the worlds of media and marketing. Read the rest of that coverage here.
As the third-party cookie crumbled, Les Carter was feeling fairly comfortable. The CTO of advanced TV advertising company Cadent did not need to worry about the online ad identifier's demise disrupting his business. There are no cookies in the connected TV advertising market, which instead relies on IP addresses as the most common means of targeting, managing and measuring ads running on CTV devices and smart TVs to connect those campaigns to the rest of the digital ad ecosystem.
"I texted somebody saying we're safe because we have IP address and IP address is going to be fine — unless somebody was to do something totally crazy like go and obfuscate everybody's IP addresses," said Carter.
Within a week of that text message being sent, Google — the same company almost single-handedly prying away the third-party cookie — announced on Jan. 25 a proposal called Gnatcatcher to disguise people's IP addresses to prevent companies from using the internet's version of a phone number as a means of tracking people. "If this catches on, then even IP address is potentially going to be something that is not necessarily a guarantee anymore," said Carter.
The elimination of the IP address as an identifier for CTV advertising could have a significant impact on a growing slice of the ad market. While it's unclear how many CTV ad dollars are spent in connection with IP addresses, the IP address has been "the most common identifier for CTV advertising today," according to Verizon Media chief business officer Iván Markman, and "the core of what is used for programmatic targeting" for CTV ad campaigns, said one agency executive. According to eMarketer, advertisers in the U.S. are expected to spend $2.37 billion on programmatically purchased CTV ads in 2021, more than double the estimated amount spent in 2020.
However, that growth is somewhat contingent on the IP address's preservation as an identifier. Between Google's Gnatcatcher proposal and a groundswell of privacy legislation like the California Consumer Privacy Act, which considers the IP address to be personally identifiable information, the long-term availability of the IP address for advertising purposes is in doubt. "There's near consensus that it's going to go away. Some people think it's going away in two years, some in five years. But everyone has some confidence that it's going away," said Jesse Math, vp of client strategy, planning and platforms and OTT lead at performance marketing agency Tinuiti.
The expected elimination of CTV's predominant identifier has companies working to wean themselves away from the IP address. While the IP address remains the "dominant signal" in its device graph, Cadent also uses an extended version of people's ZIP codes to connect household devices, Carter said. Meanwhile, Comscore sought to avoid the situation altogether when it opted not use the IP address for its CTV audience targeting product, which it introduced in January 2019. "When we made the decision, at that point, most of the industry was IP address-based as the CTV identifier, whereas we went the route of [advertising-specific identifiers provided by CTV platforms] and device IDs," said Rachel Gantz, gm of activation solutions at Comscore.
As Gantz implied, alternatives to the IP address exist. As with the web, the CTV ecosystem's alternate identifiers are primarily the advertising-specific IDs provided by CTV and smart TV platforms, as well as first-party data like email addresses that streaming services collect from registered users. But the device makers' identifiers are limited to their respective devices and do not provide a singular means of connecting multiple devices for cross-device tracking, and connecting the individual streamers' footprints to the broader digital ad ecosystem would require a means of bridging those first-party fiefdoms.
The alternate identifiers being pushed to fill the third-party cookie's void, like Unified ID 2.0 and LiveRamp's IdentityLink, would seem best suited to cover the IP address's eventual absence. They are being designed to do that, but to do so successfully will require widespread adoption among ad buyers and sellers as well as CTV platforms and ad tech intermediaries. And that may be hard to come by.
"CTV providers are already fairly reluctant to pass stable identifiers to buyers. So even though there's a lot of logins, I don't think UID 2.0 is going to be super popular in CTV because publishers are very reticent to share login information across the buy side," said Tom Kershaw, CTO of ad tech firm Magnite, who believes that publishers' first-party data will be the core of CTV advertising. However, that leaves open the question of how to connect that data.
"The industry has to move to some type of unified ID across publishers, but that does not exist today," Tierney Wilson, svp of client strategy and consulting at media agency January Digital.
https://digiday.com/?p=405047
This week's Future of TV Briefing looks at what an industry group's conditional certification of three measurement currency contenders signals about the TV ad business's measurement overhaul.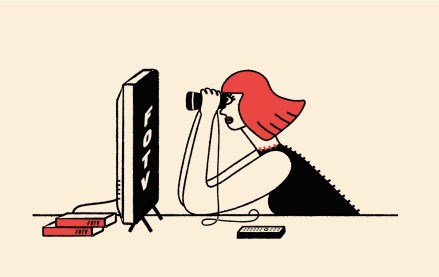 This week's Future of TV Briefing offers an updated list of the key terms that can cause confusion when talking about the TV, streaming and digital video industry.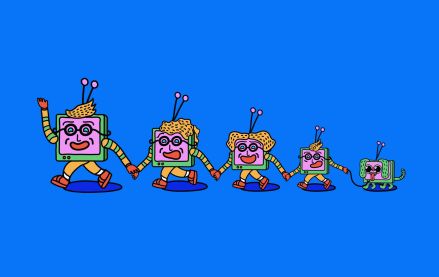 This week's Future of TV Briefing looks at what the Disney-Charter pay-TV distribution deal seems to indicate about the increasingly more-complementary-than-contentious relationship between traditional TV and streaming.