Mobile-only: Quibi will be exclusively mobile, dropping early plans for TV apps
June 5, 2019 • 3 min read
This article is part of the Digiday Video Briefing, which features must-reads, confessionals and key market stats. To receive the Digiday Video Briefing, please subscribe. 
Jeffrey Katzenberg's billion-dollar video startup Quibi was originally described as a "mobile-first" service, with plans to launch TV streaming apps to complement the core mobile app. More recently, Quibi's strategy has shifted to where the company is going all-in on a "mobile-only" product, according to sources with knowledge of the matter.
Quibi is still focused on making high-profile movies that can be delivered in episode chapters that are 10 minutes or less; the company is also ramping up its efforts to buy unscripted "format shows," as well as daily programming that can populate the video streaming service alongside those "lighthouse" projects, which will be released roughly every other week, sources said.
But one key difference from Quibi's early plans is the company's full-on commitment to the mobile screen. In an investor pitch deck from last year, Quibi — back when it was still called "New TV" — described a distribution strategy that would include video apps for TV platforms such as the Apple TV and Xbox gaming consoles. This year, the company has moved away from that idea by focusing on creating a video streaming app that will exclusively be designed for mobile devices, sources said.
"There was a time when the company was exploring a mobile-first strategy by being available on TV devices," said a Quibi source. "Now it's mobile-only."
Quibi has been building out a product team that can develop a video platform that people would want to use on the go. This has included hiring product and other executives from Instagram and Snapchat: Two months ago, the company named Tom Conrad, Snap's former vp of product, as its chief product officer.
This group, working with Quibi's content executives, is focused on creating a user experience and content formats that make sense for mobile viewing. For instance, Quibi will support both horizontal and vertical video — and will give users the ability to shift from one to the other with the same video. Producers are also thinking about production shots that wouldn't appear on a normal TV show: for instance, vertical video close-ups that resemble how people communicate on the iPhone's FaceTime, said a source. This tracks with recent comments from Jason Hirschhorn, who, after meeting with Conrad, described how Quibi was building a video platform with the "form factor" of a phone in mind.
Quibi executives naturally continue to reject comparisons to Go90, Verizon's expensive (and failed) bet on mobile streaming video. And it's true that Quibi will be a distinctly different product in terms of business model — subscriptions and advertising — and product experience. But the top challenge for Quibi is in proving that there is an actual consumer demand for this type of product. Quibi executives believe there is, pointing to a supposed "white space" between cheap, user-generated videos on free platforms like YouTube and curated, high-quality stuff available on major subscription services such as Netflix and Hulu. As some Quibi executives have described it, the company wants to "elevate the experience" people have on their mobile phones.
This line of thinking has also filtered into how Katzenberg and Quibi's content team are reaching out to A-list Hollywood talent. This is a new way of telling a story in a new medium, versus taking something at already exists and just making it shorter, Quibi executives are telling creators. That messaging — plus, some pretty decent-sized checks and show budgets, as well as the fact that a Quibi show won't require as much of a time commitment as a full season of a TV show can — has helped Quibi draw stars such as Laurence Fishburne, Anna Kendrick and Justin Timberlake, according to a source.
"Other platforms, including Go90, were not working with this level of talent," said a Quibi source.
Subscribe to the Digiday Video Briefing: A weekly email with news, quotes and stats around the modernization of video, TV and entertainment.
https://digiday.com/?p=336590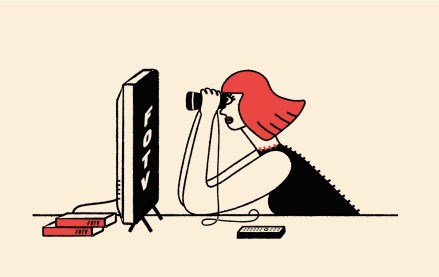 This week's Future of TV Briefing offers an updated list of the key terms that can cause confusion when talking about the TV, streaming and digital video industry.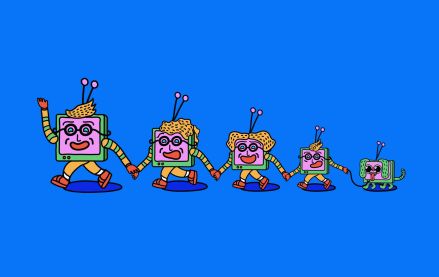 This week's Future of TV Briefing looks at what the Disney-Charter pay-TV distribution deal seems to indicate about the increasingly more-complementary-than-contentious relationship between traditional TV and streaming.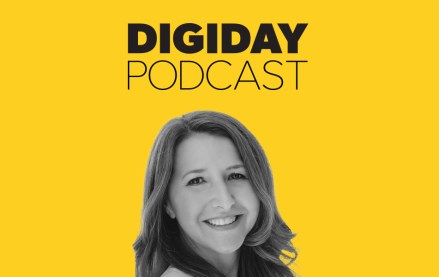 September 12, 2023 • 3 min read
Traditional TV now accounts for less than 50% of Georgia-Pacific's spending, but its share still exceeds streaming's.