Hollywood's challenge: Create 'corona-proof' programming that will outlast the pandemic
April 15, 2020 • 7 min read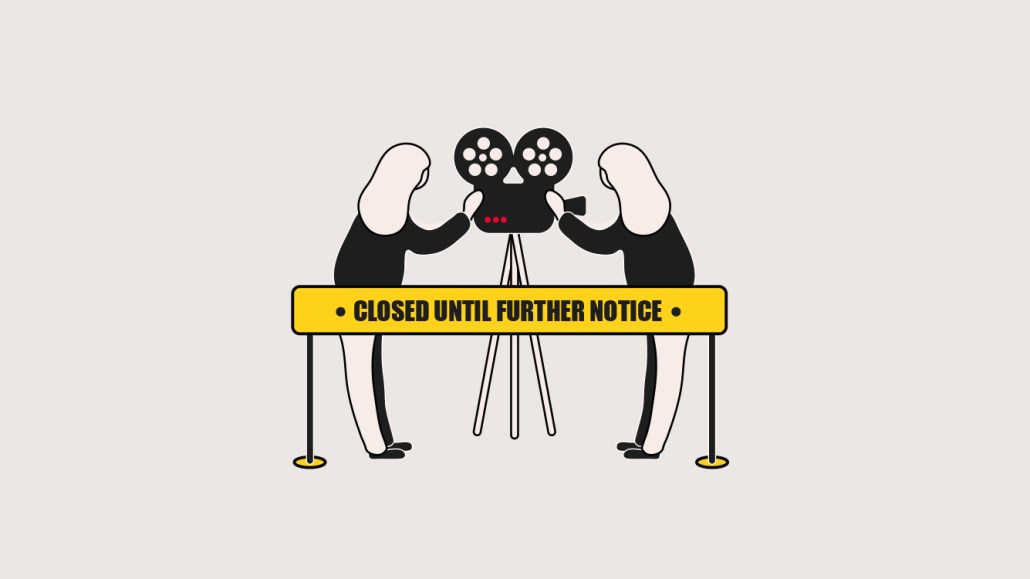 This Future of TV Briefing covers the latest in streaming and TV for Digiday+ members and is distributed over email every Wednesday at 10 a.m. ET. More from the series →
This article is part of the Digiday Future of TV Briefing, which features must-reads, confessionals and key market stats. To receive the Digiday Future of TV Briefing, please subscribe.
Like a "Saturday Night Live" sketch shot over Zoom, the shows being made remotely during Hollywood's physical production hiatus risk a short half-life.
The coronavirus outbreak has put Hollywood on the hunt for so-called "corona-proof" programming. TV networks and streaming services are in the market for clip shows to plug any potential programming holes if the production shutdown continues for too long. Meanwhile, media companies are adapting their digital video series, shooting shows with iPhones and filming interview series over FaceTime.
However, as much as corona-proof programming means projects that can be produced remotely, an overlooked element is ensuring these shows won't look like a relic as soon as the quarantine is over, which can affect TV networks' and streaming services' interest in acquiring or licensing them.
"When I think about corona-proof content, it's stuff that can get made right now that doesn't feel as dated in six months when, hopefully, the crisis is over," said one entertainment executive.
TV networks and streaming services share that mentality. With no way to know whether physical production may resume in a month or six, the same uncertainty that has sparked TV networks' and streamers' interest in corona-proof programming is also making them mindful of whether a show they pick up during the quarantine will feel out of place alongside their regularly scheduled programming if the quarantine has ended before the show is released.
As a result, clip shows, documentaries that rely on archival footage and animated projects are especially in demand among networks and streamers because their production quality is less likely to be compromised when produced remotely, said media and entertainment executives.
That quality concern appears to be spurring earlier-than-usual interest among TV networks and streaming services in licensing old shows and movies. These programs could be considered the TV version of toilet paper and hand sanitizer and would reduce the distributors' potential need for remotely produced projects. Some buyers are already talking with media and entertainment companies about licensing options for 2021. While not unusual for a network or streamer at this point in the year to be thinking about its licensing budget for the following year, such licensing deal conversations usually don't take place until August or so, said a second entertainment executive.
The shelf life of series shot in quarantine is also a concern for producers' licensing revenue. While one TV network or streaming service may be willing to pick up a show produced through Zoom now, others may be less likely to license it later if it looks like a show produced through Zoom. The same goes for the YouTube shows that media companies cut into TV-length episodes to sell to networks and streamers.
"The license-ability of this content will be limited," said one producer that makes shows for TV networks, streaming services and digital video platforms. "I don't know that Hulu wants a show shot with an iPhone."
Confessional
"Live-streaming is through the roof. We just don't know how to make money from it yet."


— Entertainment executive on the surge in Instagram Live viewership
Stay tuned: Will Disney sell Hulu ads in the upfront?
Hulu's ad sales boss Peter Naylor is leaving the Disney-owned streaming service to join Snap, and his departure appears to be the final sign presaging the inevitable: Disney will be taking over ad sales for Hulu.
Since 2017, Disney has been unifying its ad sales organization. First, it combined ad sales for ABC and some of its cable networks. A year later, it added ESPN's ad sales to the mix. And since Disney took full control over Hulu last year, the streaming service has been the considered next in line.
Disney has yet to say publicly or in private conversations with ad buyers if or when Hulu will be folded into its larger ad sales operation, but without ad sales head at Hulu, the move could happen in time for this year's upfront negotiations (whenever those take place), which would give Disney more streaming inventory to offset linear viewership declines and improve its overall negotiating position, according to agency executives.
"We are still waiting to hear if [Naylor's departure] means there will be one representative in the upfront representing all of Disney including Hulu. I think that's going to be the case, but they haven't 100% confirmed that," said one agency executive.
Numbers don't lie
-2%: Decline in time people spent watching any kind of TV the week of March 30 compared to the previous week, according to Nielsen.
50 million: Number of paid subscribers for Disney+, according to The Walt Disney Company.
1.7 million: Number of downloads that Quibi received in its first week, according to CEO Meg Whitman.
Trend watch: TV networks cutting ad loads
NBCUniversal and Univision have announced they will reduce the number of ads they air, and more TV networks may follow suit as advertisers continue to pull back from the market.
While NBCUniversal and Univision positioned the moves as the networks' decisions, that's probably not entirely true. Advertisers have canceled or postponed their TV campaigns as they deal with the pandemic, and that — combined with increased viewership from quarantined audiences — has created a scenario in which TV networks' supply of inventory exceeded advertiser demand heading into in April. The situation is likely to continue, if not worsen, heading into May and June.
Many advertisers pushed TV campaigns from April to May and particularly June, thinking that the pandemic will have subsided by then. But that's looking less likely as the days progress, making it more likely that advertisers will ask to cancel or push back their campaigns once again.
"I do think there will be a second round of cuts and relief requests coming in June, that as we get closer it will start to happen again. I think April was not an anomaly," said one agency executive.
What we've covered
TV advertisers rethink aversion to news shows:
As TV advertisers adapt their messages for more PSA-style ads, they are becoming more comfortable running those ads in news shows.
News has stepped in during the sports hiatus as the genre offering advertisers the largest live audience.
Read more about TV news advertising here.
Esports viewership surges while advertiser demand trickles:
The companies that would advertise against esports are waiting to find out when traditional sports will resume.
For many advertisers, esports is still niche.
Read more about esports here.
TV advertising's watershed moment:
The pandemic has flipped TV advertising's typical supply-demand dynamic with advertisers hesitant to commit to spend money too far in advance and quarantined audiences giving networks a surplus of available inventory.
Although the pandemic has altered the TV ad market in April, it is unclear how long the change will last.
Read more about TV advertising here.
What we're reading
NBCUniversal's entrant in the streaming wars will roll out on April 15 for some Comcast customers and then debut nationally in July. But it won't be until 2021 that viewers will be able to check out most of Peacock's original shows, according to Variety. Production has paused on the majority of Peacock's original shows, though NBCUniversal expects to premiere some original shows, including "Brave New Worlds" and a "Saved by the Bell" reboot. Maybe that's just as well since NBCU had been counting on the Olympics to help promote Peacock.
With millions of people losing their jobs and others suffering pay cuts, people are even more likely to cancel their pay-TV subscriptions to save money. One Wall Street analyst has already updated his estimate for how many people will cut the cord this quarter by adding another 1.5 million subscriber cancelations to his forecast, according to The Hollywood Reporter.
Instagram has still not given up on IGTV. Not only is the company finally talking with creators about a monetization program, but it's trying out more ways to get people tune into IGTV videos. Setting aside the news that Instagram will update its standalone IGTV app to more prominently feature creators — the app's continued existence may be news enough — Instagram is adding a way to share IGTV videos to Instagram Stories as 15-second previews, according to The Verge. Instagram already previews IGTV videos in its main feed, so the addition of previews to Stories will either help to boost IGTV videos' viewership or finally prove that audiences aren't all that interested in IGTV.
https://digiday.com/?p=364257
This week's Future of TV Briefing looks at what an industry group's conditional certification of three measurement currency contenders signals about the TV ad business's measurement overhaul.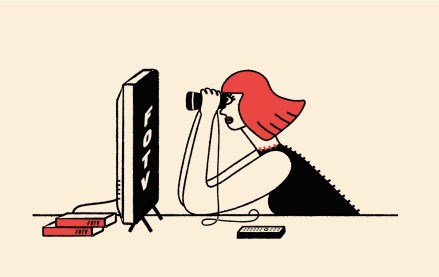 This week's Future of TV Briefing offers an updated list of the key terms that can cause confusion when talking about the TV, streaming and digital video industry.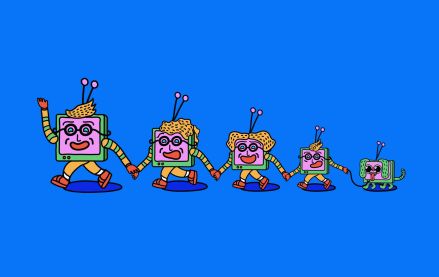 This week's Future of TV Briefing looks at what the Disney-Charter pay-TV distribution deal seems to indicate about the increasingly more-complementary-than-contentious relationship between traditional TV and streaming.