Pivot to nowhere: The once-vibrant market for digital video series has deteriorated
December 5, 2017 • 7 min read
•
•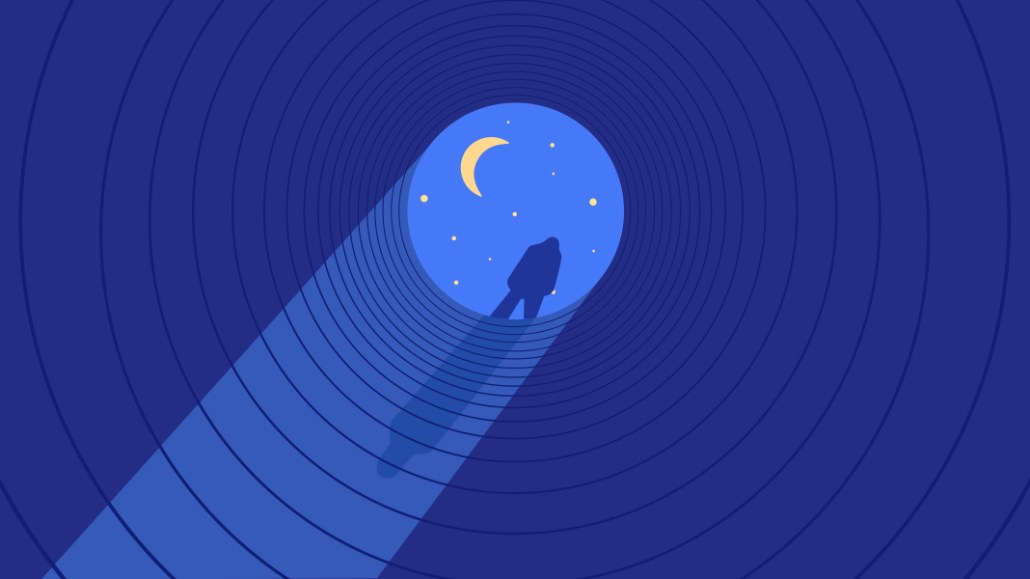 The video bubble hasn't burst quite yet, but it sure has deflated for video makers looking to sell short-form content to streaming platforms.
Over the past few months, several high-profile video streaming platforms have either shut down or scaled back their spending on original content. So far this fall, NBCUniversal closed the doors on Seeso, its $3.99-per-month comedy streaming service that offered everything from short- and long-form original series to full episodes of "Saturday Night Live." Similarly, Fullscreen announced in November that it was shutting down its $4.99-per-month subscription streaming service, following Comcast, which put Watchable on life support, and Spotify pulling back on spending.
Meanwhile, Verizon's Go90, another high-profile buyer of short- and mid-form video shows over the past few years, has cut spending as the company rethinks its original content strategy, according to multiple content partners. It's all up in the air, as Verizon's big Oath merger — during which Verizon's top media executive, Marni Walden, left the company — has slowed the Go90 team. "The people over [at Go90] said that it's all being worked out, but it takes time to integrate," said one Go90 partner.
The tumult has created an uneasy environment for video producers, digital studios and publishers, all of which were able to make money from platforms willing to fund original content but now face a tenuous market where it's not exactly clear who will buy digital video programming in 2018 and beyond. That's a major problem for those banking on the scramble for digital video programming to make up for the dominance of Google and Facebook. In fact, the one player still cutting checks for content is a familiar face.
"The only company who is buying [short form] in bulk right now is Facebook," said an executive at a digital studio that has content deals with Facebook and Go90.
"In terms of short-form content buyers, almost everyone we saw two years ago is gone from the market," said Eric Korsh, president of Mashable Studios. "Red Bull, Comcast, Verizon and others are either going back to their roots or reimagining their role in short-form video — which currently amounts to the same thing."
The platforms want to go longer
As one digital studio executive put it, a wide majority of the original digital video programming market today — at least in the U.S. — is covered by Facebook, YouTube Red and Go90. The remaining buyers are smaller and niche video players that might buy some shows here and there, he said, but if you're looking to consistently sell what people have traditionally called "web series," Facebook, YouTube Red and Go90 are it.
But all three of those platforms are also moving in the direction of longer-form content. In Facebook's latest wave of funding for Watch, it's pushing content partners to make their shows longer. YouTube is spending between $500,000 and $1 million — and in some cases even more — per episode on TV-quality original projects, sources have previously told Digiday. And in August, Verizon hired longtime CBS executive Chris Castallo as head of development for Go90, a move that points to Go90 potentially moving in the direction of acquiring longer-form shows, one Go90 partner said.
For many digital media companies, a decision by Go90 to venture into more TV-sized original fare would be a big blow. Verizon has spent a ton on the belief that there's an audience for a streaming platform that offers well-produced programming from top digital talent. Audiences haven't exactly agreed.
"We're seeing a flight to quality and investments in longer-form storytelling from companies from Facebook and YouTube Red to Comedy Central, IFC, NBC and Turner," said Marc Hustvedt, CEO of digital studio Above Average. "These and other buyers recognize the audience value of hit programming with strong characters that are given room to breathe and develop, which is frankly refreshing."
The money is still in (streaming) TV
The market for short-form originals might be thinning, but that's not the case for original video programming in general. Netflix, Amazon, Hulu, Apple, Facebook and YouTube are all considered big buyers of content — it's just that the content these companies want is more premium TV fare than what's typically found on web video platforms.
Netflix plans to spend $8 billion on content in 2018. Amazon, meanwhile, reportedly spent close to $250 million just to buy the rights to "The Lord of the Rings" and plans to make a high-profile drama series from the deal, which would cost additional hundreds of millions of dollars over multiple seasons. Hulu is spending more on premium cable TV-quality shows, spurred on by its landmark Emmy-winning hit "The Handmaid's Tale." Apple, which is one of the newest buyers in this area, has a budget of $1 billion and two TV executives at the helm to fulfill its own content ambitions. And as mentioned earlier, Facebook and YouTube are increasingly looking for TV-quality projects with TV-level budgets.
"Those guys are not digital, really; they're TV," said one longtime TV and digital video producer. "When you talk to Netflix these days, they don't give a shit that you can produce something cheaper than anybody else. They're competing with 'Game of Thrones'; they're OK with spending $15 million per episode if they need to."
While this can be an exciting opportunity for video producers to create breakthrough shows, the simple truth is that most digital media companies do not have the necessary background and skill sets required to package and produce TV shows. It's something top publishers including BuzzFeed, Bleacher Report and Refinery29 are working toward, especially by creating studio and entertainment divisions focused on longer-form content.
"[TV] is what everyone is trying to get into," said a second digital studio executive. "This cycle is less digital buyers and more TV buyers, and everyone is trying to swim toward that. But there's a certain pedigree you need to have to go to [the streaming and TV] players that many digital shops do not have. That plays itself out in how someone talks about a project, how it's packaged, what kind of stars are attached and how many scripts you have written. These seem like small things, but it takes time to build that muscle."
The hope for a rebound
While there are fewer buyers of short-form video today, not everyone is convinced this will remain the case. Multiple sources said this is just a phase, and the market will pick back up eventually.
Verizon, for instance, remains ambitious about video. Maybe Go90 does not exist in its current form down the road, but Verizon is still expected to be a buyer of video. Facebook's experiment with Watch could also work out, convincing the company to spend more on both short-form and long-form original programs beyond 2018.
"We are in an adjustment period about what works and what doesn't. But premium, high-quality, short-form originals are certainly not going away," said Peter Csathy, founder of media advisory firm Creatv Media, who pointed to niche OTT buyers such as Crypt TV and Vrv as companies that are still interested in commissioning such content. "And with greater competition in the OTT video world, suppliers of premium short-form content will play an increasingly critical role."
Still, it's a fraught time for many digital video makers. More buyers could enter the marketplace but could just as easily leave if their video efforts don't pan out the way they haven't for Seeso, Watchable and others.
"This is ultimately very healthy for the marketplace," said Hustvedt. "When you're in the business of supplying original programming to platforms, you would rather see fewer buyers that you know can support multiple seasons in success, rather than a gaggle of upstarts overpaying today but that might not be around next year."
https://digiday.com/?p=266215
This week's Future of TV Briefing looks at how the streaming ad market's programmatic guaranteed vs. private marketplace debate is reaching a compromise.
This week's Future of TV Briefing looks at how this year's upfront and recent announcements from AMC Networks and Paramount indicate the progression of programmatic in the TV and streaming ad market.
This week's Future of TV Briefing looks at how major streaming service owners' subscription business fared in the third quarter of 2023.