Inside Verizon's struggle to build a digital entertainment business
September 8, 2016 • 9 min read
•
•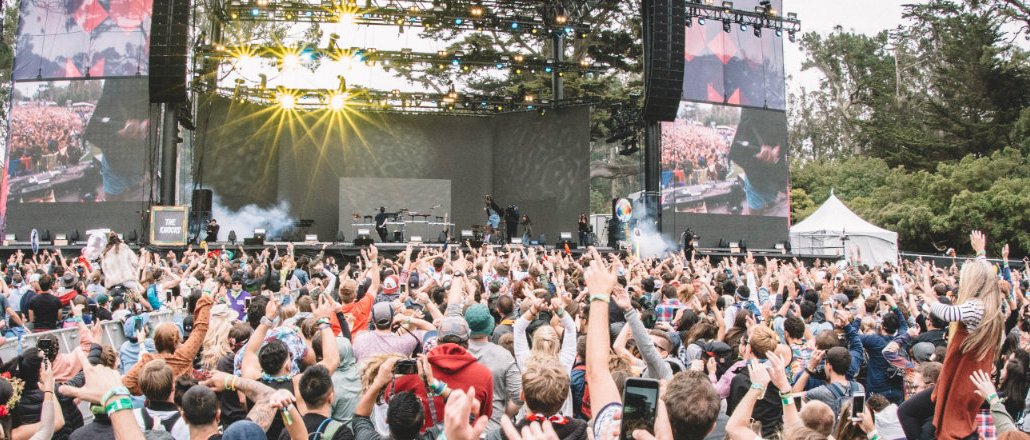 This article is from Pulse, Digiday's quarterly print magazine about the modernization of media. This is a peek at the third issue, which focuses on the current state and future potential of video. To receive the full 80-page issue and subscribe to a year of Pulse, visit pulse.digiday.com.
On a humid Thursday night in August, a team of Verizon marketing execs and PR handlers invited reporters to a private theater in the basement of the Wythe Hotel in Williamsburg, Brooklyn. The purpose of this "off-the-record" assembly was to screen six upcoming original series for Go90, Verizon's fledgling mobile video streaming app, and receive feedback on the shows.
The projects themselves varied. There was a reality show starring former members of the "Jersey Shore"; a scripted sports comedy about fictional washed-up football players (with cameos from actual football players); another scripted comedy about high-school politics; and a tense action-drama about soldiers undergoing a covert operation. While no one would confuse any of these shows with what's available on HBO or even Netflix, the production quality was slick. Money — real money — was spent on these shows.
But this was no ordinary focus group. You don't invite a group of reporters to get feedback on the script or direction of a particular series. "How do you think we're doing?", Verizon implicitly seemed to be asking the room. Because as much fanfare as Go90 received inside the video industry in the run-up to its launch last October, the app has yet to make a significant dent among the viewing public. Ask most people outside the industry about Go90, you'll get blank stares back.
The phone company wants to be a media company
It's hard to build something from scratch. It's even harder if you're trying to build a streaming video business in an environment dominated by Netflix, Hulu and YouTube. Oh, and Amazon. And Snapchat. Come to think of it, Facebook, too. Let's just say that video in 2016 isn't exactly what the MBA types would call a "white space."
That hasn't stopped Verizon from trying to make Go90 happen. The phone company wants very much to be a media company. It's why Verizon dropped $4.4 billion to buy AOL and another $4.8 billion to pick up Yahoo. Together, these portals give Verizon a distribution pipeline of 363 million monthly users in the U.S. alone, per comScore.
Those are a lot of eyeballs to sell to advertisers. All Verizon needs is the content — or so it thinks.
Since last year, the company has been one of the most active buyers in the video market, scooping up libraries of existing TV and digital content as well as commissioning original shows from the likes of Awesomeness TV, BuzzFeed and Vice. It also offers live soccer, NFL and NBA games, though some of those are restricted to Verizon Wireless subscribers and NBA League Pass subscribers.
"What we've been able to do is put up an offering that a lot of people can spend a lot of time with," says Brian Angiolet, svp of consumer product portfolio for Verizon. "They can find a premium level of content from [the sources] they visit across the web, TV and live."
Netflix might be the content-spending king with a 2016 budget of $6 billion, but Verizon's number is not insignificant. Altogether, industry sources estimate that Verizon has spent more than $200 million during this spree — and that doesn't even including money spent on marketing Go90, for which sources estimate the company has spent an additional $75-$100 million. Individual deals largely vary between $2 million to $15 million, depending on the amount of content, whether any originals are involved and if the seller has agreed to help with marketing.
"It does take a big investment [to succeed in video]," says Brian Wieser, senior analyst at Pivotal. "The issue is, if you have a business that's only generating a billion dollars a year — that's not really meaningful for a company the size of Verizon."
Writing checks isn't a strategy
But money doesn't equal eyeballs. For all the investments Verizon has made in Go90, content partners paint a picture of a video service that's had trouble getting off the ground and attracting viewers.
Multiple content partners say individual video views number in the "thousands." One even jokes that the service should be called "slow 90."
"Early on, we thought the platform had promise, but it was an absolute dud when it launched," says one Go90 publishing partner. "We get the sense that unless you're one of the premier folks they paid piles of money to [for original content], there isn't much there from a traffic perspective," said another. "Based on the plan they had originally laid out, it would have been a mid-tier platform for us — millions of views per month, at worst — but it's turned out to be far, far worse than their projections," says yet another.
Still, there are some signs of life. Mobile app analytics firm App Annie reports Go90 has several active million users per month, according to The Wall Street Journal. In a separate report, The Journal also reported that "The Runner," an original short-form series from Ben Affleck and Matt Damon, had more than a million viewers — a Go90 representative said total viewership for the show was much bigger. Additionally, Ron Howard and Brian Grazer's digital studio New Form Digital, which is producing seven shows for Go90, said time spent on its series average eight to 12 minutes per user.
"As you grow, you learn and you pivot," says a content creator.
One of the early knocks against Go90 was that for all of the money Verizon was spending on the service, it didn't really have much of a content and distribution strategy in place. Unsurprisingly, the phone company trying to become a media company didn't have many seasoned media executives.
Admitting that it needed the help, Verizon hired Chip Canter, a 10-year NBCUniversal exec, as gm of digital entertainment and Go90. His task, explicitly, is to build Go90's business while also explore other revenue streams for Verizon's non-Fios entertainment business, including subscription streaming and licensing.
One of Canter's first moves was to hire a chief content officer, which he found in former YouTube and Vessel exec Ivana Kirkbride.
"The sell was essentially: Go90 can't do any worse, here's an opportunity for you to reshape, reform and grow this," says a headhunter who worked with Verizon to search for a head of content.
Hired in July, Kirkbride is currently building out a content team that can build close working relationships with studios and creators in Hollywood. This team would complement the two dozen people Verizon has on its content and acquisitions team, which also oversees the company's Fios TV business.
"These are real executives who know what they're doing, who have long-term relationships [in digital and entertainment]," says Marc Lieberman, svp of business development at Above Average, an online comedy network backed by "SNL" boss Lorne Michaels' Broadway Video. "They're not going 'Oh, we're going to put some digital execs on this job who haven't developed any original content and wish them the best of luck.'"
In it for the long haul
Canter is aware of the hard task ahead of him.
"Netflix is nearly 20 years old; Hulu is 10; YouTube is 11. None of these things happen overnight," he says. "They have all taken certain positions. As we develop our video position, we believe there is a space for premium content targeted for a younger demo, that's ad-supported and combines the best of originals, live sports and acquired content."
Since joining, Canter's set out to refine the Go90 product to focus on a core set of eight verticals in comedy, drama, sports and other genres. Within these verticals, Go90 is redoubling its efforts to make distinctive, quality original series and pairing them with everything else that viewer might enjoy. A sports fan might want to watch NFL highlights, but he might also enjoy a comedy about washed-up former football players.
From there, Canter's focus is on improving search and discovery within the app, as well as building out a distribution infrastructure that goes beyond the mobile app. With AOL, Yahoo, AwesomenessTV and Complex Media now under Verizon's growing portfolio, there are plenty of ways to not only distribute shows but also market them to specific audiences, Canter said. "The Runner," for instance, aired on Go90 as well as AOL.com.
Canter also stresses that Go90 is only a part of a growing digital entertainment business for Verizon, which will also explore subscription streaming options in the future. It's also partnered with Hearst to launch two new digital channels, Rated Red and Seriously.TV, which exist both within and outside of Go90.
"If we focus on and market these franchises and present them to the right fan, then that fan is going to come back for more, and we can tee up other content they might like — no different from what Netflix and Hulu do," Canter says
For the most part, content partners are willing to give Verizon a longer leash.
"It's a longer term bet on how people are going to experience media and brands, and they're going to have a number of fits and starts along the way," says Keith Richman, president of Defy Media, which has an original content and distribution partnership with Go90.
"The hard part is, you want the players to narrow down, and the ones that are working to invest more in content and marketing, so that when you make a show with them, it's a big deal," adds Lieberman. "There's a reason getting a show on HBO is a big deal. The more Go90 becomes a place that is known, the more meaningful it is to us."
Not all are convinced, of course. "Given the amount of money and effort poured into it, I can't see it bringing a positive return. It's easier to just kill it and start over," says one distribution partner.
There are no guarantees in media and entertainment. All of the money in the world can't save you from a flop. But where independent startups like Jason Kilar's Vessel might have a shorter runway to successfully execute a business idea, Go90 still has the backing and resources of a giant — for now.
"It got out the door; that's the hardest thing," says Canter. "Expectations are still high. Now it's time to refine [the product] and have a voice — welcome to the media and entertainment business."
If you enjoyed this sneak peek at the video issue of Pulse Magazine, get your yearly subscription here.
https://digiday.com/?p=196397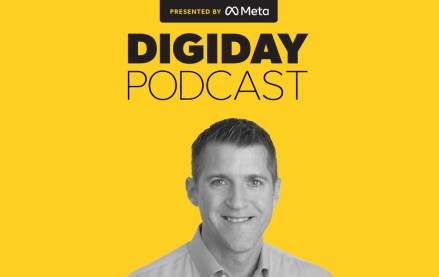 November 28, 2023 • 4 min read
Google's vp of global ads is confident that cookies will be gone from Chrome by the end of next year, despite all the challenges currently facing the ad market.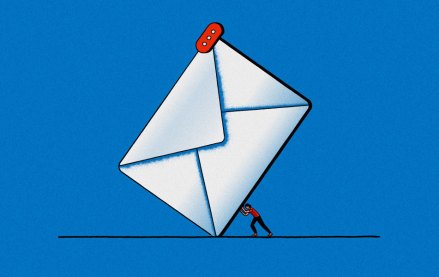 November 28, 2023 • 6 min read
Some email newsletter platforms' click-through rates are actually click-to-open rates, which are measured against the number of emails opened rather than the emails sent. But buyers seem to prefer it that way.
November 24, 2023 • 5 min read
Publishers' events businesses picked up pretty significantly during the back half of this year — and they will focus on sustaining that lift into 2024, according to Digiday+ Research.