Future of TV Briefing: Why OTA TV networks should be advertising in the Super Bowl
February 9, 2022 • 8 min read
•
•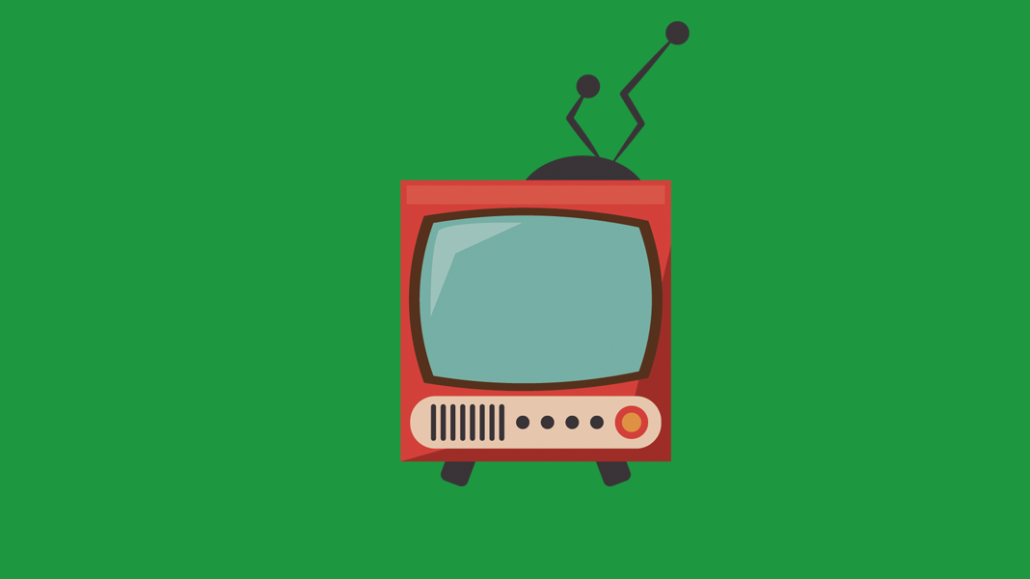 This Future of TV Briefing covers the latest in streaming and TV for Digiday+ members and is distributed over email every Wednesday at 10 a.m. ET. More from the series →
This week's Future of TV Briefing looks at the image issue that over-the-air TV network owners need to confront.
Up in the air
TV measurement's content quality conundrum
Netflix's brand content newsroom, streaming's subscriber ceiling and more
Up in the air
The key hits:
Over-the-air TV networks have an image issue, given their association with TV's pre-streaming, pre-cable era.
OTA TV networks have an opportunity to establish themselves in parallel to free, ad-supported streaming TV services.
The central challenge and opportunity for OTA TV network owners is improve audience awareness and education.
The Super Bowl should be a big moment for companies that operate over-the-air TV networks, a.k.a. the channels that people can get for free through TV antennae without a pay-TV subscription. Similar to publishers posting "What time is the Super Bowl articles?" to capture search traffic, OTA TV network owners should capitalize on the NFL's championship game by answering the question "How can I watch the Super Bowl for free?"
But they aren't. That's, in part, because NBC broadcasts the Super Bowl, so why should OTA TV network owners make an effort to push audiences to local TV stations they don't own? But that's a narrow view that misses the big-picture opportunity for OTA TV to reintroduce itself as part of TV's firmament in the streaming era.
"There should be more attention on it, especially for live TV and the fact that these [incarnations of OTA TV stations delivered via internet connections called "multicast networks" or "diginets"] exist. But for whatever reason, there hasn't been a concerted effort to promote it or even do any kind of awareness," said Alan Wolk, co-founder and lead analyst at consulting firm TVRev.
OTA TV has an image issue: Its brand is bunny ears. This is despite the fact that the antennae sticking out from the TV have been replaced by digital antennae and antennae built into smart TVs. Compounding this issue is the idea of OTA TV being for people who cannot afford a pay-TV subscription or a smart TV. "You have an industry that thinks OTA means poor people because that's often who can't get cable," Wolk said.
In light of this notion, the OTA audience is considered by the broader TV industry to be a fringe group. But OTA is effectively a means of accessing broadcast TV networks, such as the local stations airing national feeds from the likes of CBS and NBC, and broadcast TV viewership accounted for 26% of overall TV watch time in December, according to Nielsen.
Additionally, OTA TV networks generated 55% more ad impressions than ad-supported streamers in 2021 (598 billion ad impressions for OTA TV networks vs. 385 billion impressions for ad-supported streamers ), according to advanced TV advertising firm Simulmedia, which based its finding on a combination of Nielsen panel data and viewership data from 30 million smart TVs. To be clear, ad impressions may be as much a measure of ad load as of viewership, but the count is notable at a time when ad inventory on TV screens is relatively scarce. Furthermore, 8.5 million digital antennae were sold in 2021, according to Jon Marks, chief research officer at OTA TV network owner E.W. Scripps, citing data from the Consumer Technology Association.
OTA's perception problem also exists despite the fact that OTA TV in 2022 isn't all that different from TV's acronym du jour, FAST (free, ad-supported streaming TV services like ViacomCBS's Pluto TV, Amazon's IMDb TV and Roku's The Roku Channel). Both OTA TV channels and FAST channels carry 24/7 programming feeds. Both are available for free. Both have programming blocks that largely consist of old TV shows. And yet FAST channels are considered part of TV's future, and OTA channels are considered a relic of its past.
To be fair, OTA TV network owners have been trying to change that perception in some respects. For example, OTA TV networks — including their so-called "multicast" incarnations that are delivered via internet connections — have historically carried TV shows from the black-and-white era that air in the square format that was commonplace last century (ex. shows like "Bonanza" and "I Love Lucy"). But over the past several years, companies like Tegna have been attempting to update their OTA TV networks' programming lineups.
"We're buying programming — typically off of cable networks, second- and third-run type stuff — that maybe was greenlit in the 2010 to 2015 timeframe, which is really new in comparison of what else is available," said Brian Weiss, vp of entertainment programming and multicast networks at Tegna.
Nonetheless — for all the articles that have been published about OTA adoption among cord-cutters and the potential for a new broadcast standard called ATSC 3.0 to accelerate OTA adoption — OTA remains mired in a missed marketing opportunity. OTA TV network owners "need to be doing a much better job at consumer education," said Simulmedia CEO Dave Morgan.
For its part, E.W. Scripps has a consumer education program called "Project Step Change" that aims to encourage antenna adoption and is "talking with a lot of large retailers on helping them make antennas more prominent and educate consumers," Marks said.
What we've heard
"Having a show on YouTube Originals is not a feather in your cap for where the IP could go from there."

— Production executive on the potential for former YouTube Original shows to be adapted and sold to streaming services
TV measurement's content quality conundrum
Last week, NBCUniversal published a 116-page document related to the measurement framework it is putting together. One page — technically one and a half pages — stood out to me. Specifically, one line (please turn to page 9 in your look books): "we believe any new measurement standard needs to account for the quality of content, not only quantity of audiences."
I can't read that line and not interpret it as saying, "Whatever the new measurement standard is, it better calculate someone watching the actual Super Bowl as being worth more than someone watching a clip from the Super Bowl." Put another way. It better not count a TV impression or view as being the worth same as a YouTube or TikTok impression/view.
On the one hand, I get this perspective. The Super Bowl and a video of some flag football game shot on someone's phone are in completely different tiers when it comes to production quality.
On the other hand, this isn't about production quality. It's about "the quality of content," in NBCU's words. And that is entirely subjective.
People are increasingly watching YouTube — and to a much, much lesser extent TikTok — on TV screens, breaking one of the barriers that had barred digital videos from seriously being considered "premium content," which is a subjective, nonsense term anyway.
More to the point, advertisers have been loosening their definition of "premium content" in light of digital video platforms' popularity. Their definition of TV has generally blurred to encompass anything that can be viewed on a TV screen, including YouTube. To be clear, this does not apply to all advertisers or even all of a given advertiser's campaigns. And that's the point. What qualifies as quality content is open to interpretation. Not only that, but it appears to be difficult, if not impossible, to quantify — at least in any standardized fashion.
Of all the complexities complicating TV's measurement makeover — from differing definitions of a household to the potential role of the panel — this question of content quality and whether it can be calculated in some objective, consensus way seems like it could become the biggest sticking point, especially when it comes to achieving cross-platform measurement.
Numbers to know
$160 million: How much money ad tech firm Innovid will pay to acquire measurement provider TVSquared.
-2%: Percentage decline in global streaming viewership between the fourth quarter of 2020 and Q4 2021.
319 million: Number of people, on average, that use Snapchat every day.
19.7 million: Number of streaming subscribers that Starz has globally across Starz, Starzplay Arabia and Pantaya.
86: Number of new movies that Netflix will premiere this year.
What we've covered
Tracking Chris Lloyd's path to the top of esports talent representation:
Lloyd is the chief strategy officer and co-owner of gaming and esports talent agency Evolved.
In high school, Lloyd spent 12 to 16 hours per day playing video games.
Read more about esports talent management here.
Why Dr Teal's is using connected TV to beef up its media mix:
The self-care and wellness brand rolled out the biggest ad campaign in its 20-year history late last year.
Traditionally, Dr Teal's spent the bulk of its ad dollars on digital media, especially social platforms.
Read more about Dr Teal's here.
Esports org TSM's social media following has seen a 30 million decline in the last six months:
The esports organization's combined social following dropped from nearly 80 million followers in August 2021 to 49 million in February 2022.
One factor behind the decline was TSM losing some of its top influencers.
Read more about esports here.
Why Bush's next ad will be creator-made:
The canned beans brand is running a film festival contest.
The winning film will run as the brand's next ad, and its creator will receive $50,000.
Read more about Bush's here.
What we're reading
Netflix's branded content newsroom:
Roughly a decade after the idea of branded content newsrooms became a thing, Netflix has been assembling its own with journalists coming from Condé Nast, Refinery29 and Time Inc., according to Insider. This operations spans Netflix's marketing-cum-editorial property Tudum as well as a portfolio of actual print publications.
Reels is reeling:
Meta's TikTok clone may be the fastest-growing content format for the owner of Facebook and Instagram, but that may not suffice for convincing advertisers and creators to prioritize Reels over TikTok's original, according to The Wall Street Journal. One development working against Meta is the growing perception that Instagram has contracted Facebook's struggle to attract younger audiences.
The streaming subscriber ceiling:
The prize purse for whoever wins the proverbial streaming war may not be as bountiful as previously imagined, according to The Economist. With Netflix and Disney's Disney+ reporting subscriber growth slowdowns, some analysts are lowering their estimates for how many subscribers these streamers may eventually accumulate.
https://digiday.com/?p=438931
This week's Future of TV Briefing looks at what an industry group's conditional certification of three measurement currency contenders signals about the TV ad business's measurement overhaul.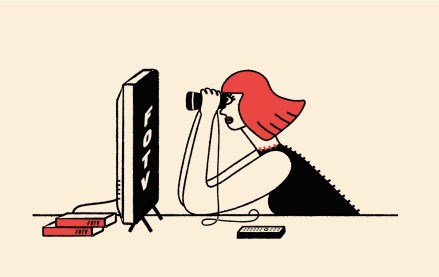 This week's Future of TV Briefing offers an updated list of the key terms that can cause confusion when talking about the TV, streaming and digital video industry.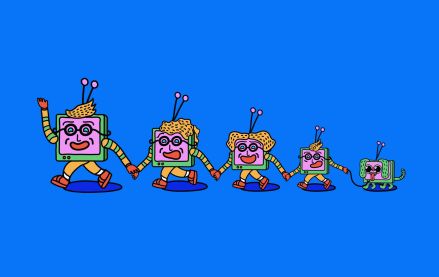 This week's Future of TV Briefing looks at what the Disney-Charter pay-TV distribution deal seems to indicate about the increasingly more-complementary-than-contentious relationship between traditional TV and streaming.