TSM's social media following has seen a 30 million decline in the last six months
February 3, 2022 • 5 min read
•
•
Ivy Liu
Following the exit of prominent team members such as Ali "Myth" Kabbani in recent months, leading esports organization TSM has seen a sharp decline in its combined social media following — a potential challenge for the esports team that Forbes described as the world's most valuable in December 2020.
In August, TSM's social media following stood at nearly 80 million across platforms. In the months since, the company's combined social following dropped to 49 million, according to the gaming and esports consultancy and data platform GEEIQ — a decline of nearly 30 million followers.
These numbers refer to TSM's combined social media following: the organization's branded accounts, plus the social accounts of its team members and influencers across Twitch, Twitter, YouTube, Facebook, Instagram and TikTok. This combined figure is what most esports teams use to pitch themselves to prospective brand partners and sponsors.
"The way teams sell themselves in the space is through their influence," said Chris Mann, svp of gaming and esports agency REV/XP and former vp of partnerships at esports organizations Dignitas and NRG Esports. "Influence is scale, right? So most teams count their social following across their team accounts and all of their players' accounts, and their creators, as well."
"As far as pitch decks, we do reference what our following is, in terms of how we communicate our reach and how we communicate what that total audience is," said Matthew Boyd, head of research and insights at TSM. "Generally, the way things have existed with the partnership equation, up to this point, is that when we're talking about social handles and building those into those agreements, we've pretty much been focused on those owned-and-operated channels, as well as the competitive roster, specifically. So creators and streamers have been less of a central focus when we've been going out to the marketplace and talking about what's possible from an activation standpoint."
TSM's official branded accounts have a total of 9.84 million followers across platforms, according to GEEIQ. Followership of these official accounts has decreased by one percent since September 2021, though Boyd said that followership across TSM's social accounts increased by four percent during the 2021 calendar year. Some of this drop might be the result of social platforms' recent purges of bot accounts, which are particularly prevalent in the esports scene.
But the primary reason for TSM's follower decrease was almost assuredly the exit of some of TSM's more prominent influencers in recent months, most notably Ali "Myth" Kabbani, who boasts 21 million followers across platforms and declined to re-sign with the team when his contract ended in December 2021. "Obviously, Myth leaving, that's kind of a big thing. I don't think we're shying away from the fact that we have had some high-profile departures," Boyd said. "Our perspective is, at the end of the day, we're a competitive organization. We acknowledge that with any kind of organization, whether it's esports or traditional sports, talent comes and goes. I think that kind of comes with the territory."
During Kabbani's tenure at the organization, his fans dutifully became fans of TSM — but their loyalty ultimately lied with the influencer, not the team. This phenomenon is common in both traditional and electronic sports. "It's the same within traditional sports," said George Mead, partnerships director at Fnatic. "When Ronaldo switches from one team to the other, there's a huge spike in the level of followers of the team that he goes to."
Though Kabbani's exit was the cause of the largest drop, TSM's social media following was already on the decline when he left the team. The organization faced a PR crisis in November, when former team member Yiliang "Doublelift" Peng shared vehement criticisms of the team and its CEO, Andy "Reginald" Dinh. In January, reports surfaced that Riot Games was investigating Dinh for verbally abusing his colleagues and creating a toxic work environment at TSM. "It looks like their Instagram, their Facebook and their TSM in India Instagram are all consistently losing followers — even their YouTube is going down," said GEEIQ CEO Charles Hambro. "So I don't think this is just isolated to content creators leaving."
Ultimately, the loss of influencers such as Kabbani could just be another downstream effect of TSM's PR crises. In a video about his choice to leave the organization, Kabbani blamed the team's lack of a "family feel" for his decision.
"Late last year, serious allegations were made in a highly-public forum against TSM founder and CEO Andy Dinh. The well-being of our players and staff is paramount, and something we take seriously. This is not how TSM as an organization operates, and it is absolutely not who we aspire to be as a company," said a TSM spokesperson in a statement. "Immediately upon learning of these allegations, TSM and its Board of Directors, with Andy's full support, created an independent subcommittee, enlisted the services of outside legal counsel and hired an independent investigator to conduct a robust investigation. In addition, Andy recused himself from any oversight of the scope, nature and conclusions of the investigation."
Controversies notwithstanding, the timing of this decline in followers is not the best for TSM, which entered an eye-popping $210 million, 10-year partnership with cryptocurrency exchange FTX in June 2021. It's likely that FTX signed this deal with TSM's combined social media following — then pushing 80 million — in mind.
"The story they're trying to tell is one of dominance within the cultural landscape — that's the entire value proposition for sponsors. They're certainly not doing it on just present numbers alone," said Jason Chung, an assistant professor of sport management and executive director of esports at the University of New Haven. "To a certain extent, this is a learning experience for brands — that they have to not just latch onto esports orgs because they're trendy, or they have fans. They also have to look at the management, they have to look at the way it's trending, they have to look for scandals, they have to do their due diligence on leadership."
Despite these troubles, TSM is still one of the most storied esports organizations in the business — and despite its decline in followers, it remains one of the most-followed teams in North American esports, coming behind only FaZe Clan (which has 33 million followers across its branded accounts and 207 million in total). But the organization's competitors continue to build their follower counts, while TSM's have stagnated in recent months. If TSM continues down this path, its decreased following could put the organization's future brand partnerships at risk.
"It's quite easy for a team to grow multiple percent," said GEEIQ CPO James Burden. "But to actually lose followers, someone is actively going to your account and unfollowing because they don't like the content. So that is worrying, to say the least."
https://digiday.com/?p=438474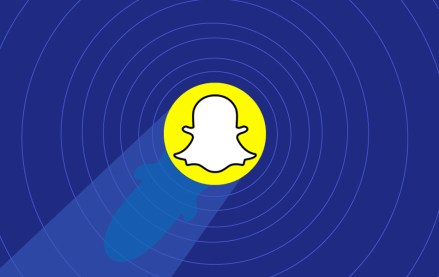 September 29, 2023 • 3 min read
•
•
"We are not diminishing the importance of AR," he said. "In fact, we are strategically reallocating resources to strengthen our endeavors in AR advertising and to elevate the fundamental AR experiences provided to Snapchat users."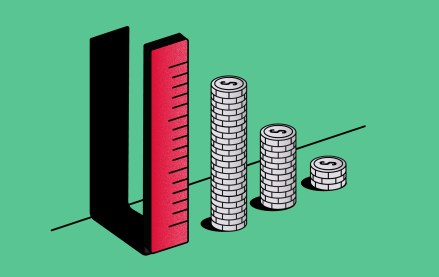 September 29, 2023 • 4 min read
•
•
In Q4 of this year, Activision Blizzard Media is launching in beta a new measurement tool dubbed the Attention Measurement Scorecard. The goal: to raise brands' and marketers' confidence in in-game advertising.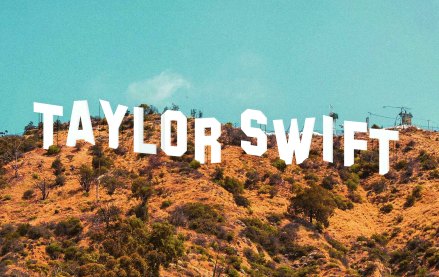 September 29, 2023 • 4 min read
•
•
The concert film will likely help build on cinema advertising's momentum after Barbenheimer.