Future of TV Briefing: Why original programming has yet to become a priority among FAST channel operators
April 6, 2022 • 11 min read
•
•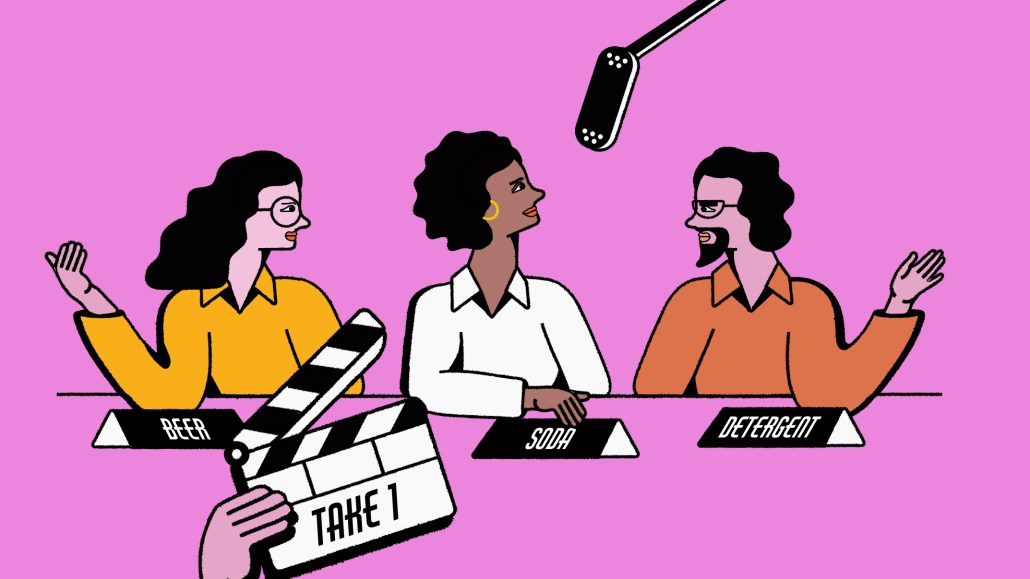 This Future of TV Briefing covers the latest in streaming and TV for Digiday+ members and is distributed over email every Wednesday at 10 a.m. ET. More from the series →
This week's Future of TV Briefing looks at why TV networks are content with not yet making meaningful pushes into original programming for their channels on free, ad-supported streaming TV services.
FAST and slow
3 questions with The New York Times' Lindsay Crouse
YouTube's podcast push, CNN+'s Quibi comparison, Apple TV+'s growing pains and more
FAST and slow
The key hits:
Channels on free, ad-supported streaming TV services continue to be largely full of programming recycled from elsewhere, like traditional TV.
TV networks have mostly refrained from investing in original programming for their FAST channels because their library programming is considered new for many FAST viewers.
But the promotional upside could pull more FAST channel operators to invest in original programming.
Free, ad-supported streaming TV services bear many resemblances with traditional pay-TV. Two, in particular, stand out. The FAST services carry 24/7 streaming channels that echo linear TV networks, and those channels air a lot of re-runs.
While FAST services like Amazon's IMDb TV and Roku's The Roku Channel continue to load up on original shows, the original programming push is slower going for media companies operating 24/7 streaming channels on these FAST services. The pace is beginning to pick up, though. However, for FAST channel operators to really invest in original programming — particularly those that also own traditional TV networks — they will need to see that the revenue upside will offset the content costs and exceed the effectively free money they're already making on the FAST services.
"I've got shows on my network or movies that we've created that are years old. We might have produced them anywhere from three to eight years ago, and they don't get a lot of presence on our linear network currently because we're trying to be fresh and satisfy our advertisers," said one TV network executive.
That programming may not suffice on the linear network, but it's more than fine on FAST services. "We're getting tons of views, and it's not even new content. So we're making money off old stuff. And big money," said the executive, who declined to share specific revenue figures.
That ability to make money off old stuff lessens any urgency for FAST channel operators to invest in original programming. More to the point, for many FAST viewers, that "old stuff" may be brand new.
For example, millions of people may tune in to watch a show on one of A+E Networks' traditional TV channels, "but there are 115, 118 million other households that haven't seen the show," said A+E Networks evp of global content sales and business development Mark Garner in the March 8 episode of the Digiday Podcast. That sizable remaining audience makes FASTs "an opportunity to bring new quote-unquote content to those viewers because they haven't seen it yet. So the demand for us to have to do originals is not as urgent as it might appear on the surface."
That urgency may have yet to arisen, but an opportunity is presenting itself for FAST channel operators to use original programming as a form of marketing to get people tuning into their FAST channels, especially as FAST services have become saturated with hundreds of different channels.
In February, Fuse debuted the first original programming on one of its FAST channels, a series of documentary music specials on artists like Dua Lipa and DJ Khaled that premiered on Fuse Backstage. The traditional TV network owner, which plans to launch two new FAST channels this year, had seen a fourfold increase in viewership and revenue for its FAST channels over the past year, according to Fuse head of digital Patrick Courtney, who declined to share specific viewership or revenue figures.
Fuse opted to wade into original programming, in part, because "these are channels that need lots of content, and our library is limited. The overall acquisition space is competitive. And we think that we know what works now," Courtney said.
Fuse is also managing the costs of the original programming for its FAST channel. While Courtney wouldn't discuss specific numbers, he described the original programming costs as "definitely not linear-level production values there, but I would say we're putting a little bit more into it than our average YouTube video."
Airing original programs not only gives audiences a reason to continue to seek out a specific FAST channel if they've exhausted its recycled programming, but also it gives FAST services an incentive to help promote a FAST channel.
"The biggest driver of performance is working with the platforms. They know what works for their audience, and we work with them to provide all the materials that they need," said Courtney. "So when it comes to the originals, we give them plenty of heads up. We work with them on a promotional plan." Fuse has a relationship manager that works with the FAST services to create marketing materials for its programming.
Garner and the other TV network executive similarly see the opportunity to use original programming as a marketing tool for their respective FAST channels. The unnamed TV network executive said that some FAST services have even started talks with them about co-producing original programming that would be exclusive to a given FAST service.
"Being able to position things as original and coming out to the market with unique and new [programming] is always a great marketing tool. And there are advantages to original content," said Garner. "So that said, we understand the importance of original [programming], and we'll continue to look at what point in time does it really become necessary for us to introduce original content onto the FAST channels."
What we've heard
"We're sometimes at the mercy of the [TV] networks' maturity in their programmatic ecosystem and tech. That's part of the negotiation of placing your bets on whose roadmaps are going to be ready when."

— Agency executive
3 questions with The New York Times' Lindsay Crouse
Like many people, Lindsay Crouse will remember this year's Academy Awards as when Will Smith slapped Chris Rock on stage. But that's unlikely to be her biggest memory from the night. As a co-executive producer for The New York Times' Op-Docs team, Crouse celebrated that night the publisher's first Oscar win.
The Times took home the Oscar in the documentary short category for "The Queen of Basketball." Directed by Ben Proudfoot of Breakwater Studios — with Crouse's Times colleagues Regina Sobel and Andrew Blackwell as supervising editors, Yvonne Ashley Kouadjo as associate producer, Christine Kecher as senior commissioning editor and Adam Ellick as executive producer — the 22-minute film tells the story Lusia Harris who, among other acclaims, was and remains the only woman ever to be drafted by the NBA.
In an interview, Crouse talked about the Oscar-winning documentary, the Op-Docs team's broader work and, yeah, the slap.
The interview has been edited for length and clarity.
The New York Times's Op-Docs team had been nominated for four Academy Awards before being nominated for and then winning the Oscar for "The Queen of Basketball." Does "The Queen of Basketball" reflect any specific evolution in the Op-Docs team's work?
It definitely does. I've worked on the [Op-Docs] series for the entire decade that it's existed, and I realized that — in order to kind of compete against the Netflixes of the world [and] other very well funded, very well staffed, frankly, enterprises — I looked very closely at what we could contribute as a competitive edge in Op-Docs.
It became clear to me that we had two things that we could do. One, being sort of a catalyst for emerging talents, identifying like-minded filmmakers who might be interested to experiment along with us. And the other thing that we could do was kind of contribute our own inclinations and interests editorially, our own strengths as storytellers and reporters at The New York Times and, in particular, our own strengths in framing stories.
Once we connected with Ben Proudfoot and his studio Breakwater, we gave them a lot more editorial input and almost collaboration in terms of having a desire for original reporting. With my own experience as a women's sports reporter, I was also able to contribute my own expertise and inclinations. So yes, definitely a much more involved and much more engaged and much more collaborative approach with a filmmaker and a filmmaking team than we've taken in the past.
The pandemic impacted every type of production in some way, and some of the adjustments have been adopted as longstanding parts of the production process. Are there any ways the production process of an Op-Docs project is different today than it was prior to the pandemic?
The Oscar came out of the pandemic in a lot of ways.
In the pandemic, I realized that maybe we had an opportunity to break through because of the time-honored traditions that have led to Oscar victory in the Short [Documentary] category of late weren't really available to us. Money was less of a factor. The way that we chose to do that was working with unexpected filmmakers who weren't as established. They were younger, which meant they were willing to experiment with us. Ben Proudfoot was obviously one of those. And then the other [way] was to commission and give editorial input in a way that was very unusual for how we'd worked before. And then the third type of risk editorially was our Oscar slate. I suspected people might be interested in what we called at the time counter-programming. So not a COVID story.
You listen to Lusia Harris's story and you're inspired by her: She was an underdog, but she accomplished so much. And I think that resonated in this time. Obviously this is a story about race and opportunity and gender, and it does not sugarcoat any of the barriers that can come with those things. But at the end of the day, it's also a story about excellence. And I think that's what helped it break through in this time.
Short-form documentary producers often talk about the financial challenges they face since short-form docs typically don't receive the same level of attention or the distribution deals of feature-length documentaries. How does the Op-Docs team deal with this to ensure the sustainability of its work?
That's a major challenge that we still face. We, of course, paid fees for each film, but we're not able to fully fund them. We do have a number of partnerships that we have explored and put in place to commission and fully fund films. More in the future. But it is an obstacle right now in the field and one that we are hopeful that we can play a role in helping to fix.
Bonus question: What was your experience when Will Smith got on stage and slapped Chris Rock?
I was in the in the auditorium. We were all pretty confused. I looked at the guy next to me, and I was like, What did I miss? Because I heard Chris Rock's joke, but I didn't fully understand how it connected to the slap. Because of course it seems staged. And then I couldn't see who slapped him because the guy's back was to me. So that was a little unclear. And then it was only when Will Smith started yelling pretty aggressively, pretty angrily and Chris Rock started stumbling over his words [while] presenting Best Documentary that it was clear something has gone wrong.
Numbers to know
1.29: Average number of people in a household who watch programming on a connected TV together, exceeding traditional TV's co-viewing average.
20%: Percentage share of 9,000 U.S. survey respondents who said they subscribe to too many streaming services.
8.9 million: Number of people who tuned into the Grammy Awards this year across CBS and Paramount+, slightly higher than last year's count.
25%: Percentage share increase in new viewers for Apple TV+ following the Oscar win for "CODA."
>50%: Percentage share of Netflix's subscribers who watched an anime show or movie on the service last year.
What we've covered
TikTok's share of dollars grows the further it goes down the marketing funnel:
TikTok accounts for 10% to 20% of ad agency Mechanism's social ad spending.
Much of the money going to TikTok is coming from brand advertisers.
Read more about TikTok here.
Why marketers are giving streaming a bigger piece of the advertising pie:
Advertisers are continuing to move more money into connected TV and streaming.
Lately the spending shift has been motivated by Apple's anti-tracking update making social platforms like Facebook less cost-effective.
Read more about digital video advertising here.
What we're reading
YouTube's podcast push:
YouTube plans to raise the profile of podcasts on its platform, including adding a dedicated podcast page, making it easier for podcast makers to upload their shows and introducing audio ads, according to Podnews.
Reels' raison d'être:
Meta's TikTok clone accounted for more than half of the 20 most-viewed posts on Facebook in the U.S. in the fourth quarter of 2021, according to Recode. However, most of those Reels were recycled videos, and Meta still needs to incentivize creators to post original short-form videos to its platform.
CNN+'s Quibi comparison:
Programming is ultimately what makes or breaks a streaming service, and CNN+ so far lacks the shows, including live news streams, to make the subscription-based news streamer worth paying for, according to Vulture.
Apple TV+'s growing pains:
Despite becoming the first streamer to win the Best Picture Oscar, Apple TV+ has struggled to set up a successful marketing operation to promote its shows and movies, according to Insider.
Netflix's cost consciousness:
Netflix is looking to check its spending and curb its hiring as the dominant streamer deals with a slowdown in subscriber growth, according to The Information.
https://digiday.com/?p=443979
This week's Future of TV Briefing looks at what an industry group's conditional certification of three measurement currency contenders signals about the TV ad business's measurement overhaul.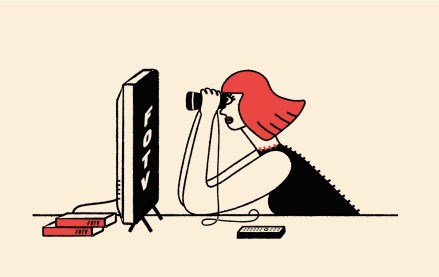 This week's Future of TV Briefing offers an updated list of the key terms that can cause confusion when talking about the TV, streaming and digital video industry.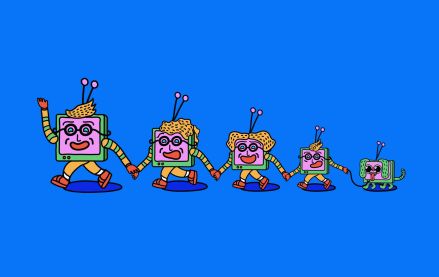 This week's Future of TV Briefing looks at what the Disney-Charter pay-TV distribution deal seems to indicate about the increasingly more-complementary-than-contentious relationship between traditional TV and streaming.