How A+E Networks' Mark Garner is managing the TV network group's programming library in the streaming era
March 8, 2022 • 3 min read
•
•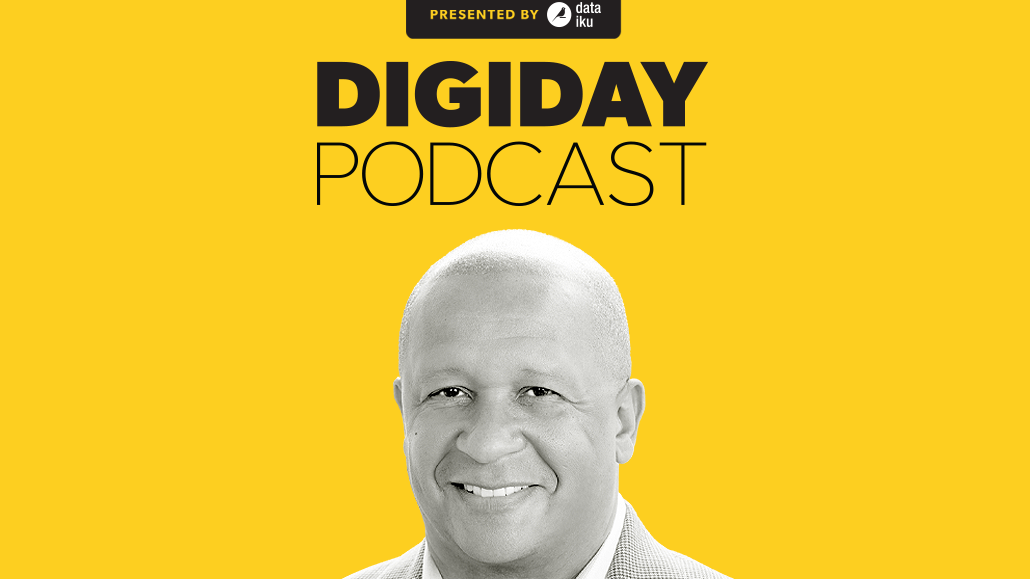 Subscribe: Apple Podcasts | Stitcher | Google Play | Spotify
Mark Garner's job would have been much simpler a decade ago. As evp of global content sales and business development at A+E Networks, he's charged with doing deals to distribute the company's own original programming.
"My job is to sell all the content that we have in our library and all of our upcoming content that we're producing on a go-forward basis across a multitude of partners," Garner said in the latest episode of the Digiday Podcast.
"Multitude" may not capture the magnitude of distribution outlets. In the past, the distribution would have been largely limited to selling the shows through storefronts, be they brick-and-mortar like Blockbuster or digital like Apple's iTunes. But the scope of those deals now spans the spectrum of streaming services, from Netflix and Discovery+ to The Roku Channel and Crackle. And then there are A+E Networks' own streaming properties, including its 24/7 channels running on free, ad-supported streaming TV services.
Setting up these deals isn't so simple as selling to the highest bidder, though. Sometimes a near-term deal can cut into the long-term payday. "While there might be some really interesting check that could be written in the near term, they may, in fact, not take into account the opportunity cost of the long-term value, the lifetime value of this content," Garner said.
The equation would likely only get even more complicated if A+E Networks were to decide to roll out a standalone streaming service a la Paramount's Paramount+.
"Right now we're very happy with where we sit in the ecosystem where we have the opportunity to distribute our content broadly across a number of different places," said Garner.
Here are a few highlights from the conversation, which have been edited for length and clarity.
Evaluating a show's long-term upside
There are franchises we have that we think, by preserving them in a certain way, they will create greater value for us in the long run. It's really difficult to say what is going to age well and grow over time. A lot of that has to do with seeing how well it performs in its initial days on the linear networks where we premiere them.
Valuing a linear TV show based on its digital distribution
We had a show "Kings of Pain," which we had on the History channel. It was a really interesting show: these two guys going around to various countries and locations and measuring pain thresholds. But honestly it didn't perform as well as we would have liked it to perform on History. But it did really, really well in some digital environments. And it became an opportunity for us to produce a second season and have these digital environments be the real reason why we were continuing with that show.
Extending a TV show's lifetime value
It's both a quantitative exercise as well as a very qualitative exercise. It takes into a lot of demographic, psychographic, environmental factors about where it's going to work best. What I love about all of this that we're going through right now is that something that used to probably only have a life cycle on a television network for a couple of years can be extended for years and years and years if you do it right.
Shrinking the length of distribution deals
You're seeing shorter deals getting done. As much as many of us would like those deals to be longer, the deals are getting shorter, so the deal cycles are happening more frequently.
https://digiday.com/?p=441180
This week's Future of TV Briefing looks at how the streaming ad market's programmatic guaranteed vs. private marketplace debate is reaching a compromise.
This week's Future of TV Briefing looks at how this year's upfront and recent announcements from AMC Networks and Paramount indicate the progression of programmatic in the TV and streaming ad market.
This week's Future of TV Briefing looks at how major streaming service owners' subscription business fared in the third quarter of 2023.