'Out of the innovation bucket': TikTok's share of dollars grows the further it goes down the marketing funnel
April 4, 2022 • 6 min read
•
•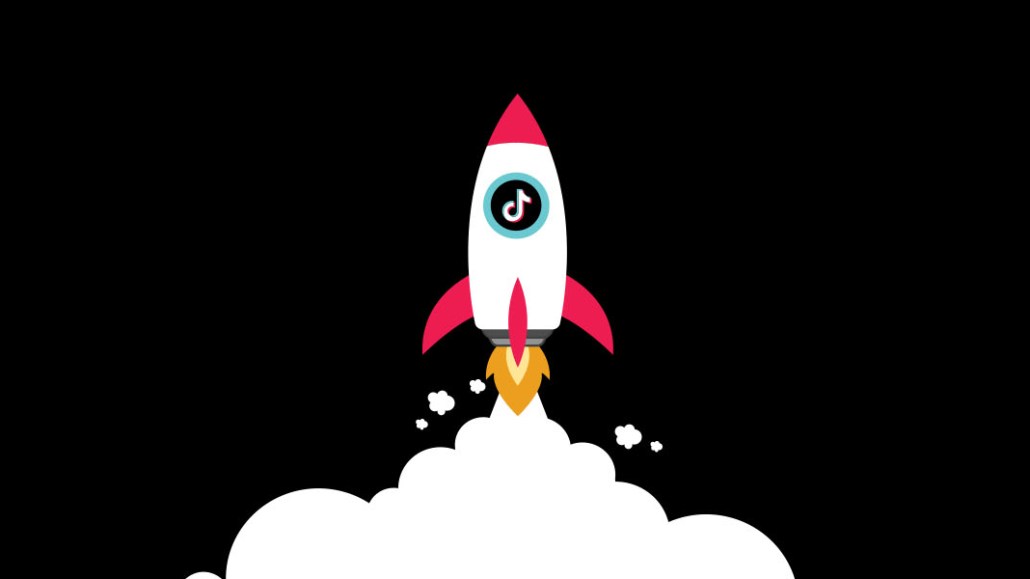 Ivy Liu
TikTok isn't a social network — at least not in the traditional sense. People don't open the app to see posts from their friends. They open it to watch creators. And yet, advertisers continue to call it exactly that.
Labels like this end up conveying something absolute. That's hard to move away from once it's decided. It can even prevent growth in other areas.
Clearly, the social network label view hasn't stunted TikTok's ads business too much. If anything, it's probably helped it carve out its own share of social media ad budgets — to a point.
Spending on the app continues to grow at a clip. It now accounts for between 10 to 20% of ad agency Mekanism's ad spending on social media. Even those marketers who aren't as confident in TikTok plan on doing more there eventually. The app's share of Tinuiti's social ad budgets is still in the single digits, for example, but spending on it grew 160% for the year to March 2022.
"Generally, we are still working with social teams, rather than dedicated TikTok teams, and they have their own budgets," said Joe Saw, director of operations at influencer marketing agency FanBytes. "However social budgets are certainly trending upwards."
Encouraging as these gains are, TikTok could be raking in so much more. It could be dipping into other budget pots entirely — just like it did at the onset of the pandemic. Back then, media dollars earmarked for outdoor and experiential advertising were moved into online platforms. And they've stayed there ever since for the most part.
In TikTok's case, a lot of this money went (and continues to go) on its takeovers, hashtag challenges and brand effects — or in other words its coming from brand advertisers.
And it's not hard to see why and especially the way TikTok frames it: the app drives nine times more engagement than Facebook, per data the company shares with marketers. Moreover, advertisers on TikTok average 21 times more reach than Facebook or Instagram. Oh, and the engagement rate per follower on TikTok averages 8% per follower versus 0.09% on Facebook and 1.6% on instagram.
But there's more to marketing there than going viral without a following. There's ecommerce, search and even app installs. In other words, performance advertising. Getting advertisers to see that, however, is another story. To them, TikTok is either a social network or something else entirely; in short, a conundrum.
"When you talk to execs at TikTok they don't like being called a social network," said the senior marketer at a fast moving consumer goods manufacturer, who spoke to Digiday on condition of anonymity over concerns they'd harm future relationships with the platform. "It's clearly something they're trying to get away from as they move into the next phase of growth."
This next phase of growth will be further down the marketing funnel. It's been the plan ever since the app made a beeline for commerce in 2019. Even back then, decision makers were wary of becoming another avenue for cheap reach for advertisers. They saw commerce as a way to show marketers that TikTok could be a place for their performance dollars as well as their branding ones. And yet, it's only really over the last six months or so that the idea has really started to percolate in the minds of marketers. Not least because TikTok has been drumming it into them.
"With a lot of the advertisers now, TikTok has become the primary focus," said Brendan Gahan, chief social officer at Mekanism
Moreover, gone are the days when TikTok execs were focused squarely on trumpeting the platform's reach with younger audiences to marketers. Now, there's a focus on showing what that reach can do for a company's bottom line. Pixel tracking and optimized audience matching on TikTok are regular features of meetings with brand marketers as are the multitude of ways to buy products while watching creators.
"There's a lot more information shared on the updates TikTok is doing to its tech suite," said Tim van der Wiel, founder of social technology agency Gospooky. "It's increasingly set up to appeal to marketers who want the full funnel approach to marketing and also see a clearer return on investment."
The more this happens, the more stable spending on TikTok becomes. Yes, it's trending upwards, but TikTok isn't viewed as another branding or performance channel in the same way Facebook and Instagram are. Which is to say advertisers compare Facebook against search when drawing up budgets for the year or the quarter, whereas TikTok gets compared against other social networks. Closing that gap isn't easy when neither targeting or measurement on TikTok is as sharp as they are on Facebook.
Nevertheless, it is starting to happen. Not only are there more performance advertisers testing out the platform, larger advertisers are spending more.
Take L'Oréal, for example. Last year, it tested commerce on TikTok. Fast forward to today and it's letting users purchase creator-endorsed product selection boxes as they scroll through the app.
It's a similar story for many other advertisers — from Hollister to Duolingo —moving beyond experimenting with ads on TikTok. In fact, there are a growing number of instances where TikTok will account for the top non-Meta-owned channel for ad spending like at independent agency and TikTok marketing partner Tinuiti.
"This year there are marketers saying to us "here is our social bucket of money, what will be our split across Facebook and Instagram as one entity" and then they're doing the same for TikTok as another entity," said Avi Ben-Zvi, the agency's vp of paid social. "It's the first time that we're starting to see TikTok move out of that innovation bucket."
These are the marketers who are leaning in somewhat blindly to advertising on TikTok. They know they're not going to get a full picture of what their ads there do and how well they do it, but they've seen enough to believe those ads will ladder back up to the business eventually — especially as targeting and measurement continue to improve on the platform.
This irks some of the more hard-line performance advertisers, of course, but even they are starting to come round to this way of spending dollars — albeit due (at least in part) to more opportunistic reasons.
Think about it: the success of any performance campaign is a balancing act between what a marketer pays for traffic and how valuable it is when it gets to the intended site. Ultimately, that's affected more by the market than anything else. Given there aren't lots of performance advertisers on TikTok, the cost-per-clicks are low enough that performance there will be higher than on other channels — for better or worse. Rarely, does this rationale work out well in the long-term.
"We're trying to convince advertisers not to view TikTok as just another way to try and drive lower funnel results like they do on Facebook and Instagram," said Ben-Zvi. "This is a channel where you can have unprecedented reach from an audience that's super leaned in, and you can generate tons of engagement from that, which in and of itself will move a marketer's brand forward across coveted demographics that could make direct response efforts a lot more effective in the long run."
https://digiday.com/?p=443765
September 28, 2023 • 4 min read
•
•
Some content creators are using generative AI tools to spark new levels of creativity and innovation and are sharing their experiences online in how they're using these tools to streamline their workflows and boost productivity.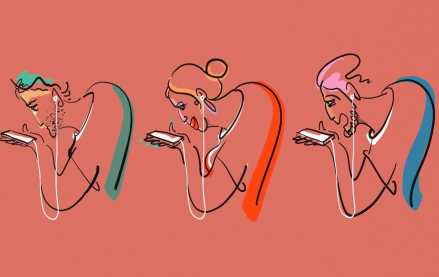 September 28, 2023 • 6 min read
•
•
In this edition of the weekly Digiday+ Research Briefing, we share focal points from Digiday's recently released reports on marketers' evolving social media tactics, including how they're using Facebook less and diving into YouTube Shorts more.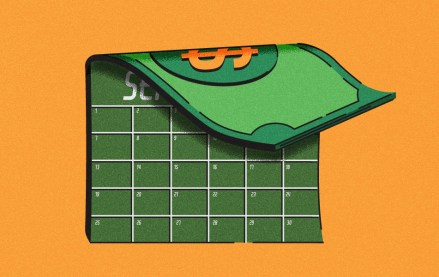 September 28, 2023 • 4 min read
•
•
In 2023, some brands' executive boardrooms are still insulated from the chill of crypto winter, for better or worse. But the rising pressure of crypto skepticism has made it more urgent than ever for companies to figure out how to use blockchain technology to support their core offerings and customer base rather than simply dropping branded NFTs and hoping for the best.