Future of TV Briefing: What counts as a video view? It depends
February 8, 2023 • 6 min read
•
•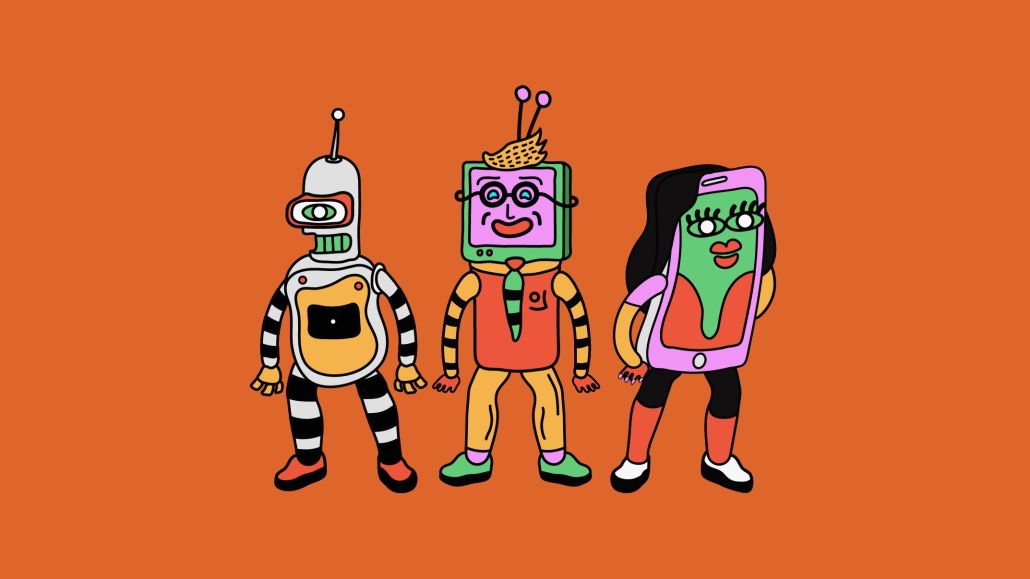 Ivy Liu
This Future of TV Briefing covers the latest in streaming and TV for Digiday+ members and is distributed over email every Wednesday at 10 a.m. ET. More from the series →
This week's Future of TV Briefing looks at how the definition of what counts as a video view is becoming increasingly unclear, not only within the digital video market but across the broader TV, streaming and digital video landscape.
Keeping count
Netflix's ad-supported uptick, Disney's licensing business and more
Keeping count
The key hits:
The variance in video view-count methodologies has expanded to include short-form video platforms.

Traditional TV's viewership measurement is also shifting away from average commercial minute to impression-based measurement.
The latter shift could help to level the playing field and simplify the whole situation for ad buyers.

What's a video view? No, seriously. That's a question that ad buyers are grappling with because the answer is the always-unsatisfying "it depends."

"There's so many varying definitions of video views," said Kerri Stumpo Gouveia, head of media and communications strategy at ad agency Butler, Shine, Stern & Partners. "On YouTube, it's someone intentionally watches for 30 seconds. On Facebook, it's counted after three seconds. Now with the explosion of TikTok, it's the second somebody sees your video."

Historically — as in traditionally, meaning in linear TV — viewership was measured as the number of people tuning in each minute averaged over the duration of a program's airing. A hundred million people watching the Super Bowl didn't mean 100 million people tuned in at some point during the three-hour program; it meant 100 million people were watching at any given minute across the game's three hours.

By contrast, 100 million views on TikTok or Instagram Reels or YouTube Shorts could simply mean 100 million people swiped onto a video in their feeds and then quickly passed it. That doesn't necessarily mean the millisecond a video appears on screen a view is tallied, but it's close.

"There's some small time threshold in there that basically accounts for a view. But to date, I don't think we've been public about that yet," said Todd Sherman, product lead for YouTube Shorts in an interview on YouTube creators Colin and Samir's Creator Support podcast that was released last week.

The low threshold for what counts as a view on short-form vertical video platforms is causing some angst among ad buyers. "There's no forced views, which is totally fine; it has to be endemic to the platform. But am I getting five seconds on average? Am I getting two seconds? How do you look at it on a CPM versus a cost-per-view? There's certain elements that we still need to get figured out," said an agency executive.

At the same time, though, traditional TV's measurement is moving away from the average commercial minute to impression-based measurement. This shift both complicates matters but also paves a path toward simplifying the whole situation. So what several years ago was a conversation centered on how to reconcile view count methodologies among digital video platforms now spans the entire TV, streaming and digital video landscape.

"It's that time on steroids because you can also poke holes now in linear TV. With the new measurement partners moving from average commercial minute to spot level, what is the definition of a video view now?" said a second agency executive.

In a sense, the definition is skewing toward the digital one, as impression-based buying and measurement becomes more commonplace and the TV ad industry moves into the multi-currency era. And while that would seem to lower the threshold for what counts as a video view, the hope among ad buyers is that it will be connected to adoption of measuring business outcomes, such as website visits and product sales, in order to qualify the count.

"The shift to impression-based buying and then impression-based measurement, it levels the playing field to see which channel is driving the most volume if that's your objective. Where am I going to spend my next dollar in an environment where every dollar needs to work for me?" said Stumpo Gouveia, who believes the shift is a positive one. "It's happening due to the fragmentation and due to the need for leveling the playing field and ensuring that every single dollar is well spent and responsibly spent."

This article has been updated to reflect that Stumpo Gouveia believes the shift to impression-based buying and measurement is positive. A previous version included a quote of her describing the shift as "not great."

What we've heard

"All of these vertical formats do not encourage the same relationship between consumer and talent that traditional YouTube did. When YouTube was pushing long videos, that was the heyday for when a mid-sized creator could have a nice, seven-figure merch business. They were getting consumers to spend time with a person, which gave them more influence. Vertical platforms don't encourage that same relationship."

— Digital video executive

Numbers to know

600,000: Number of monthly active users that Netflix's ad-supported tier reportedly has.

-8%: Percentage decline year over year in YouTube's ad revenue in the fourth quarter of 2022.

$7 billion: How much money Amazon spent on original shows, live sports and third-party licensed programming in 2022.

50 billion: Number of daily views that YouTube Shorts receive in aggregate.

What we've covered

Agencies' clients more likely to invest in CTV over traditional TV:

87% of agency pros who said their clients spend on TV spend at least a small amount on traditional TV, compared to 97% for CTV.
About a quarter of respondents said they were confident in TV's marketing success.

Read more about CTV vs. traditional TV ad spending here.

Tinuiti's Q4 digital ads report shows soft pricing but promise for performance channels:

Hulu's ad prices were 22% lower in Q4 2022 compared to Q4 2021.
Streaming ad prices overall were 4% lower year over year.

Read more about Tinuiti's report here.

In the platforms' arms race for creators, YouTube Shorts splashes the cash:

YouTube started sharing ad revenue with Shorts creators on Feb. 1.
YouTube offers a lower barrier to creators receiving a share of ad revenue than TikTok.

Read more about YouTube Shorts here.

Snapchat's pitch to advertisers is starting to feel as ephemeral as its content — and its Q4 results prove it:

Snapchat's parent company projects the platform's ad revenue will decline by 10% in the first quarter of 2023.
Snapchat's ad business suffers from being more upper-funnel-focused at a time when ad dollars are steering toward direct-response options.

Read more about Snap's earnings report here.

What we're reading

Netflix's ad-supported uptick:
The number of people signing up for Netflix's ad-supported tier doubled in January from December, and the streamer expects to end the first quarter with 1.75 million ad-supported subscribers, according to The Information.

Disney's licensing business:
Disney is looking to reanimate its business of licensing TV shows and movies to third parties after dialing down that business in recent years to prop up Disney+, according to Bloomberg.

Streaming's documentary dilemma:
As documentaries have gained popularity among streaming audiences and become more in demand among programming buyers, the genre is suffering an identity crisis as those looking to capitalize on the trend are corporatizing the end product, according to Vulture.

https://digiday.com/?p=487933
This week's Future of TV Briefing looks at what an industry group's conditional certification of three measurement currency contenders signals about the TV ad business's measurement overhaul.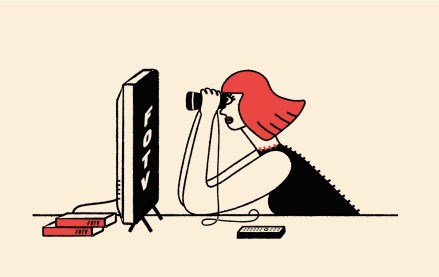 This week's Future of TV Briefing offers an updated list of the key terms that can cause confusion when talking about the TV, streaming and digital video industry.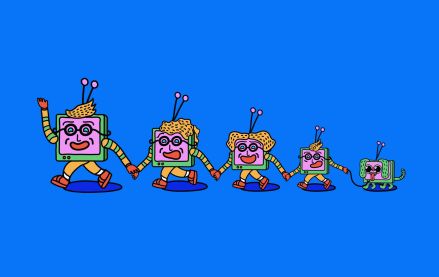 This week's Future of TV Briefing looks at what the Disney-Charter pay-TV distribution deal seems to indicate about the increasingly more-complementary-than-contentious relationship between traditional TV and streaming.