Tinuiti's Q4 digital ads report shows soft pricing but promise for performance channels
February 2, 2023 • 4 min read
•
•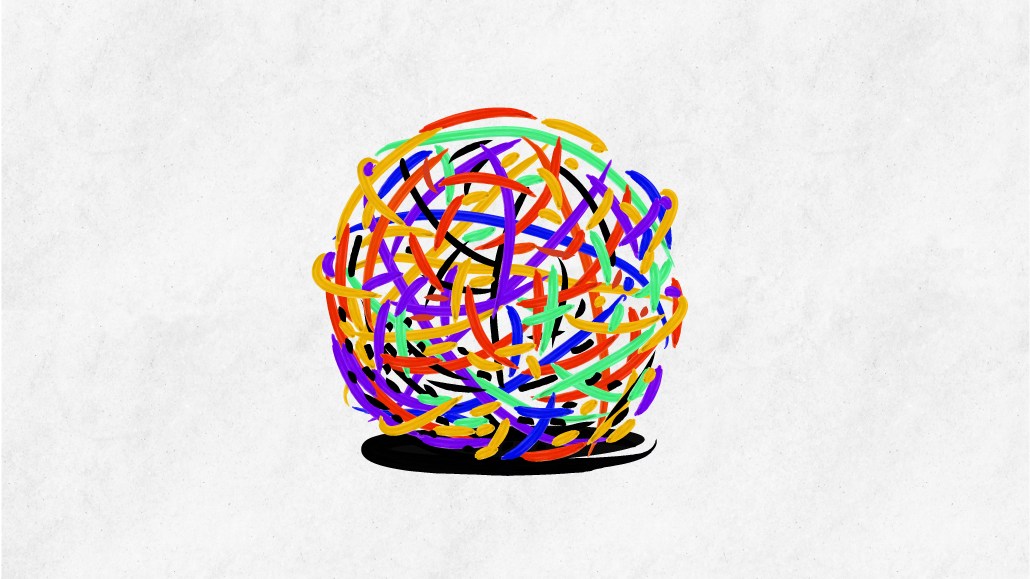 Ivy Liu
Based on a mixed bag of disappointing results, but record selling periods in the fourth quarter of last year, digital media could start off 2023 less optimistic than it's been for decades.
An analysis of fourth-quarter activity by independent performance marketing agency Tinuiti shows most corners of digital media saw a less than stellar financial results, including streaming video, paid social, paid search and e-commerce.
But as Andy Taylor, Tinuiti's vp of research explained, any digital channel that leans toward the performance side of marketing had a bit more reason to be upbeat. "Those channels and platforms that have really been proven drivers of performance — really tried and true campaign types in terms of driving that return on ad spend — those still grew pretty meaningfully," said Taylor. "And I think we're probably going to continue to see that focus in the early months of 2023, where a lot of marketers are focusing on channels and platforms that they feel confident will deliver them results."
Tinuiti's Q4 Digital Ads Benchmark Report bases its findings on anonymized analysis of the $3 billion or so in media spend it handles for clients across what it dubs the "Triopoly," consisting of Google, Meta and Amazon, along with spending on streaming video.
One of the highlights of Q4 was how strongly virtual sales registers rang during the Cyber Five — the time between Thanksgiving and Cyber Monday. "Consumers have been conditioned over many years to expect the best prices and discounts to occur around Black Friday and Cyber Monday," read the report. "Thus, it's no surprise that shoppers took advantage of these key days when making purchases in a year when inflation stood to impact many buying decisions."
But that's largely where the unequivocal good news ended in the report. Here's a breakdown of the report's main sectors and their findings.
Streaming Video
The Q4 scatter market for video, including streamers, was quite soft, which enabled advertisers to access more premium inventory than they historically could afford, noted Tinuiti's Taylor. While this premium inventory was 86% more expensive than inventory purchased through real-time bidding in Q4 2021, that gap fell to just 62% in Q4 2022. Hulu CPMs, for example, were down 22% in Q4 compared to Q4 '21, but total streaming CPMs fell just 4% as advertisers shifted budgets from RTB inventory to more traditionally purchased inventory. Given that demand remains weak, streaming video advertisers can expect to keep the bargains going in early 2023 since the market hasn't really tightened up.
"A lot of the brands we work with are starting to shift into that more expensive inventory because they're getting it at these unprecedented discounts," said Taylor. "The reason why that stuff is offered at a discount is because so many folks are getting out of their their obligations for that premium inventory. For the advertisers who are looking to pick that stuff up, it's actually a really good opportunity to get into these spaces."
Paid Social
The average CPM for Meta's varied inventories declined 22% year over year in Q4, the second straight quarter to drop — which was good news for advertisers. That said, despite the year-over-year drop, Facebook's Q4 2022 CPM remained 26% higher than in Q4 2020, while Instagram's CPM was 15% higher. The main saving grace for the company is the continued success of its Reels product, which aims to compete with red-hot TikTok. Impressions across Meta properties grew 9%, the strongest growth since 2020, thanks largely to inventory from Reels, which accounted for 8.3% of Instagram ad impressions in Q4 2022, up from just 4.7% in Q3.
Meta is "innovating and trying to give advertisers the best tools possible to drive that performance, which is going to be a really important part of how much advertisers spend this year," said Taylor.
Paid Search
While Google search ad click growth didn't fluctuate much over the last year and a half, weakening pricing growth saw Google's text and shopping ads slow their growth patterns. In total, Google search spending in the U.S. rose 10% in Q4 over Q4 '21 (clicks grew 8%), but cost per clicks (CPCs) rose just 2%. With economic challenges of high inflation, rising interest rates and the possibility of a recession instead of a soft landing, Google's text and shopping ads' growth levels over 2021 are getting smaller.
Marketplaces
Amazon Sponsored Products' spend grew 17% year over year in Q4, slower than the 24% growth of Q3, as CPC for the format fell in aggregate for the first time since 2020. Sponsored products' CPC fell in 10 major product categories, the most significant drops seen in beauty, baby products and pet supplies.
Walmart sponsored products clicks, meanwhile, skyrocketed 98% in Q4 compared to Q4 '21, while the average CPC dropped 59%, the report found. Its return on ad spend ROAS was at least twice as high in every month of Q4, "peaking in November at more than three times what was observed in April 2022."
Although his job is to solve omnichannel media solutions for local media companies — which is more digital than ever — Oliver Jacob, president of media software firm Frequence, agreed with Tinuiti's conclusions that "digital is going to remain the main driver of revenue." Jacob added, however, that "we will continue to see pressure to reduce operations costs."
https://digiday.com/?p=487042
October 4, 2023 • 7 min read
•
•
There are still those who believe that AR has a place in the marketing funnel, however big or small right now.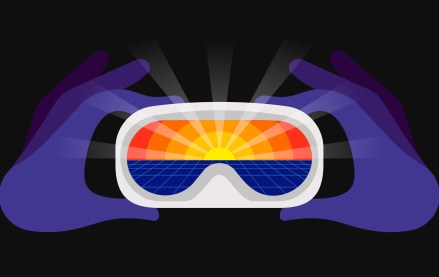 October 4, 2023 • 3 min read
•
•
With Pokémon Go revenues falling year-over-year, Niantic, its developer, is looking beyond its popular augmented reality game to generate profits.
October 3, 2023 • 2 min read
•
•
In episode four of the "Is This The Metaverse?" narrative podcast, Glossy international fashion reporter Zofia Zwiegliska spotlights the brand opportunity when it comes to fashion in the metaverse.